Pope Francis will meet with survivors of sexual abuse under the Catholic Church at an undisclosed time and location during his two-day visit to Ireland.
The Vatican has confirmed that Pope Francis will meet with survivors of clerical sexual abuse during his trip to Ireland to take part in the Catholic World Meeting of Families 2018.
Speaking at a press briefing on Tuesday, the Vatican spokesman Greg Burke said the meeting with abuse survivors will not be announced until after it has taken place. It will then to be up to those who were present to decide if they wish to speak to the press.
Burke said Pope Francis wants greater accountability not only for those who committed these crimes but also for those who covered them up which, in many cases, meant bishops.
3
"The important thing for the Pope is to listen," Burke said.
Pope Francis will also pray for abuse victims before a candle in St Mary's cathedral in Dublin on Saturday.
Read more: Do we owe Sinéad O'Connor an apology for speaking the truth about church child abuse?
The Pope's confirmed visit with survivors of abuse at the hands of the Catholic Church comes just one day after he released an open letter calling on an end to the cover up of sexual abuse and crimes against children in the Catholic church.
He wrote:
"Crimes that inflict deep wounds of pain and powerlessness, primarily among the victims, but also in their family members and in the larger community of believers and nonbelievers alike.




"Looking back to the past, no effort to beg pardon and to seek to repair the harm done will ever be sufficient.




"Looking ahead to the future, no effort must be spared to create a culture able to prevent such situations from happening, but also to prevent the possibility of their being covered up and perpetuated.
Read more: "We showed no care for the little ones" Pope Francis says no more cover-ups of sexual abuse
His letter came just a week after the news that a Pennsylvania grand jury found more than 1,000 children, in six dioceses, had been sexually abused by 300 Catholic priests over the past 70 years.
Earlier this week, on Sunday, Dublin's Archbishop Diarmuid Martin spoke to the congregation at the Pro Cathedral in Dublin reiterating that the Catholic Church must do more for the survivors than simply apologize. In the past he has also called on the Pope to meet with a small representative group of survivors in Ireland.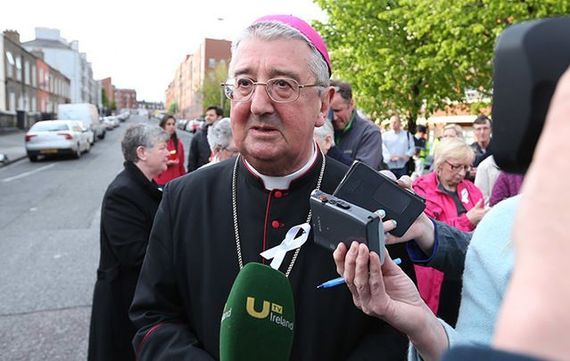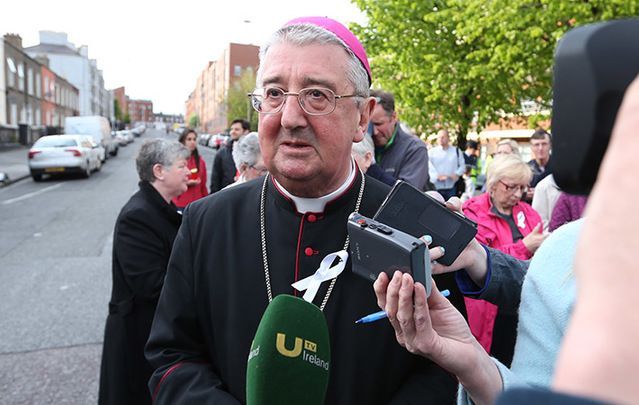 3
Victims' groups, such as One in Four, have expressed disappointment in Pope Francis's statement. They say reform was what was needed - not promises. The group wants an immediate system put in place that would see mandatory reporting of any abuse across the Catholic Church.
The Chief Executive of One in Four Maeve Lewis told RTE that this would mean when any disclosures of abuse are made within the church, church authorities would immediately inform the civil authorities.
Lewis said she had been disappointed and frustrated by the Pope's letter.
She said, "There is not one concrete step that the pope mentions in that letter that would really address the problem of child sexual abuse in the Catholic Church," she said.
"So, it is very easy to apologize; it is much harder to put in place the protocols and the canon laws that would hold every bishop, every cardinal accountable for protecting and shielding sex offenders within the church."
Ireland's Taoiseach (Prime Minister) Leo Varadkar has agreed that he too would like to see the Catholic Church adopt a policy of mandatory reporting of child sex abuse across the globe.
Also speaking to RTE, the Catholic Bishop of Raphoe Alan McGuckian said the pope must now make sure that Church law ensures accountability for church leaders on the issue of clerical sex abuse.
McGuckian said "I don't know why it's taking it so long, but I do believe that that is what Pope Francis is moving towards and should move towards."
Pope Francis has previously met with victims in Philadelphia, Chile and at the Vatican.
The Pope's visit to Ireland will last two days from Aug 25 to 26 and he will oversee the closing ceremonies of the World Meeting of Families 2018.
Read more: No to Pope Francis - I am a devout Irish Catholic but refuse to see him in Ireland