Pope Francis has arrived in Ireland, landing in Dublin Airport at 10.26 am local time to begin an historic two-day visit to Ireland, only the second papal visit in history, the last by John Paul 11 in 1979.
Senior Irish bishops and other dignitaries were on the runway to greet the Pope.
However, it was not long before Francis was informed in no uncertain fashion that all was not well in the Irish Church because of the massive cover up of abuse and ill treatment.
Read More: As Pope Francis lands in Ireland, we remember John Paul II's 1979 visit
In an hard-hitting speech, Taoiseach Leo Varadkar immediately addressed the "dark aspects" of the Catholic Church's history in his speech in front of Pope Francis at Dublin Castle.
5
Varadkar stated the treatment of many women and young boys and girls who were abused by church and state had left a history of "sorrow and shame" and urged the Pope to "listen to the victims."
"In place of Christian charity, forgiveness and compassion, far too often there was judgement, severity and cruelty, in particular towards women and children and those on the margins," he said.
"Magdalene Laundries, Mother and Baby Homes, industrial schools, illegal adoptions and clerical child abuse are stains on our State, our society and also the Catholic Church. Wounds are still open and there is much to be done to bring about justice and truth and healing for victims and survivors.
"Holy Father, I ask that you use your office and influence to ensure this is done here in Ireland and across the world.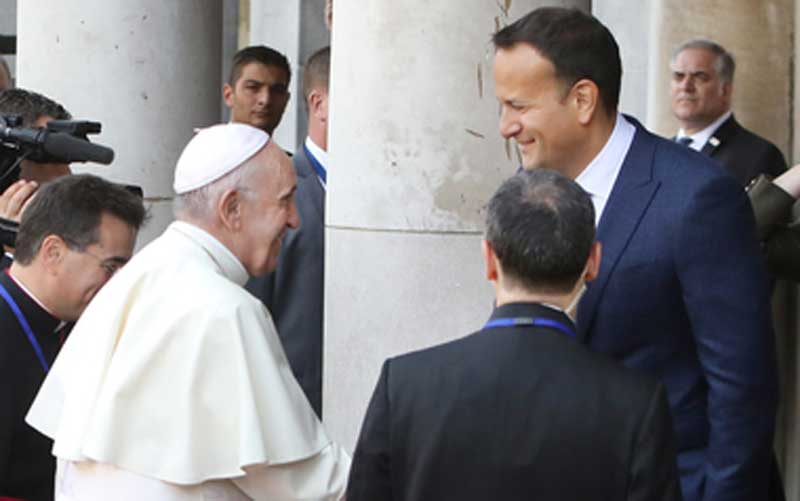 5
"In recent weeks, we have all listened to heart-breaking stories from Pennsylvania of brutal crimes perpetrated by people within the Catholic Church, and then obscured to protect the institution at the expense of innocent victims. It is a story all too tragically familiar here in Ireland.
"There can only be zero tolerance for those who abuse innocent children or who facilitate that abuse.
"We must now ensure that from words flow actions. Above all, Holy Father, I ask to you to listen to the victims."
Varadkar stated he hoped the papal visit marked a "new chapter" in Ireland's relationship with the Catholic Church.
"The Ireland of the 21st century is a very different place today than it was in the past. Ireland is increasingly diverse," he said.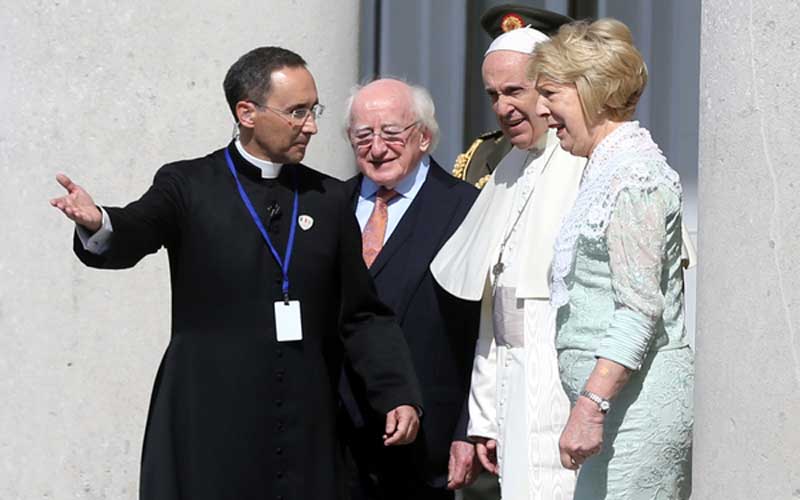 5
"One in six of us were not born here and there are more and more people who adhere to other faiths, or who are comfortable in declaring that they subscribe to no organized religion.
"We have voted in our parliament and by referendum to modernize our laws – understanding that marriages do not always work, that women should make their own decisions and that families come in many forms including those headed by a grandparent, lone parent or same-sex parents or parents who are divorced."
Read More: Want to watch the Pope in Ireland? Here's how you can watch and listen for free
He added: "Holy Father, I believe that the time has now come for us to build a new relationship between church and state in Ireland – a new covenant for the 21st century. It is my hope that your visit marks the opening of a new chapter in the relationship between Ireland and the Catholic Church.
"Building on our intertwined history, and learning from our shared mistakes, it can be one in which religion is no longer at the centre of our society, but in which it still has an important place."
Following the Varadkar speech, Pope Francis was welcomed to Áras an Uachtaráin by President Michael D Higgins and his wife Sabina.
The Pontiff signed the visitor's book before entering into a private meeting with President Higgins. Higgins too stressed the legacy of church scandals.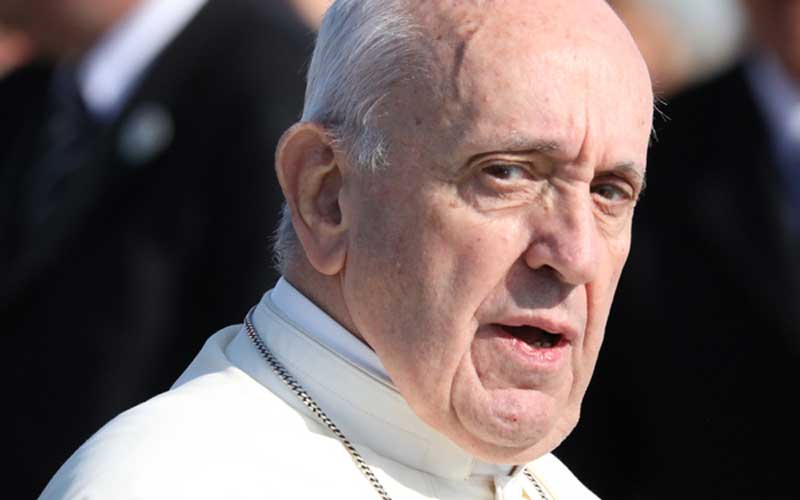 5
A spokesman for Higgins said the pair discussed matters of "mutual concern."
"President Higgins raised with His Holiness the immense suffering and hurt caused by child sex abuse perpetrated by some within the Catholic Church. He spoke of the anger which had been conveyed to him at what was perceived to be the impunity enjoyed by those who had the responsibility of bringing such abuses for action by the appropriate authorities and have not done so," he said.
Read More: Join IrishCentral from Pope Francis' Sunday Mass in Dublin
"Both leaders agreed on the importance of protecting vulnerable communities and individuals, at home and abroad. President Higgins spoke to Pope Francis on the issues of homelessness, health, education and nutrition. They both emphasized the importance of measures to prevent and redress all forms of abuse of privilege or power.
"President Higgins spoke to His Holiness of how the achievement of an equality of rights defined a Republic, and of how acts of exclusion, including those based on gender and sexual orientation, had caused, and were still causing, great suffering."
Pope Francis and Mr Higgins also discussed climate change, inequality, poverty, migration and violent conflict.