Former White House Chief Strategist's ex-wife Diane Clohessy, originally from Limerick, is now banned from Aer Lingus for life.
Diane Clohessy, the ex-wife of the former White House Chief Strategist Steve Bannon, was banned for life by Aer Lingus and fined $1062 (€1000) by an Irish court in 2002 after she assaulted a member of Aer Lingus's cabin crew.
In what was dubbed a fit of "air rage", the then 32-year-old Limerick woman insulted staff in an abusive manner after her request for alcohol was declined. She was arrested by Irish police as soon as the flight touched down in Shannon Airport.
She was also fined $265 (€250) for after she pleaded guilty to insulting behavior and a further $850 (€800) for court costs.
After her conviction she was banned from traveling with Aer Lingus ever again.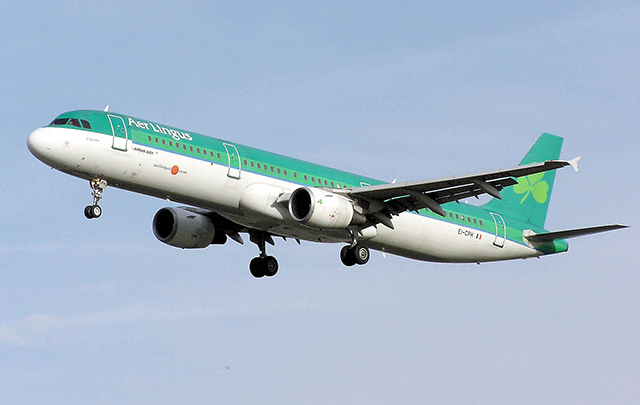 3
From the Limerick suburb of Castletroy originally, Clohessy represented her county in the Rose of Tralee and worked as a model in her home city. Her former agent Celia Holman Lee told the Limerick Leader recently that she remembered her as, "a striking young woman with lots of personality."
#Trump @realDonaldTrump ex-wife a Limerick Rose @LimerickRoseCen entrant! :)https://t.co/3KBjbYQne2

— Rose of Tralee (@RoseofTralee_) February 10, 2017
"I remember Diane had a very pretty face and was very attractive. She probably didn't have the height to make it as a big time model. She moved to the States and I didn't hear much about her after that," she recalled.
Clohessy is said to still visit her now elderly mother regularly in Limerick and locals who know her say she and her ex-husband appear to be on good terms.
Her brother Declan has been quoted as saying, "Steve has always been there for my sister."
3
The pair divorced in 2009, four years before Clohessy's arrest for trying to smuggle marijuana and a cell phone into a prison and is reported to have suffered from depression, alcoholism, and drug misuse.
Like her ex-husband, she is a contributor to the alt-right news site, Breitbart News, and the two worked together to make a documentary about former Alaska Governor Sarah Palin.
It's unknown how much the two are still in contact since Bannon's appointment as President Trump'sright-handd man but even if the two are no longer together, Bannon already has strong ties to Ireland; coming from an Irish working class, Kennedy-supporting family himself.
* Originally published in Feb 2017.