Martin McGuinness (66) died early on Tuesday morning, at Derry's Altnagelvin Hospital surrounded by his family, following a short illness.
The former member of the IRA's Army Council, Sinn Fein leader and Deputy First Minister of Northern Ireland, was diagnosed with a rare heart condition in December 2016. He resigned in late January this year.
One of Sinn Fein's chief negotiators of the Northern Ireland peace process, McGuinness led the party into power-sharing with the Democratic Unionists Party in 2007. He served as Deputy First Minister alongside Ian Paisley, Peter Robinson and Arlene Foster.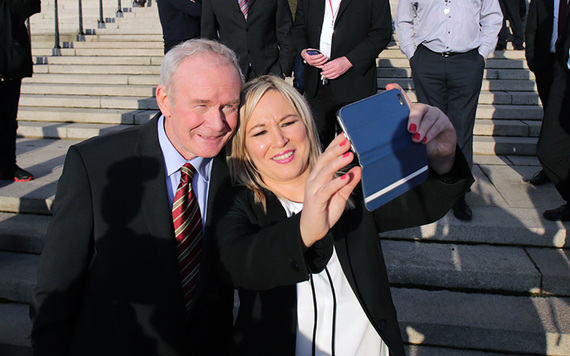 6
In 2011 McGuinness also ran for the office of President of Ireland, the position was won by Michael D Higgins.
McGuinness, born in 1950, was one of seven children. His mother came from Buncrana, in County Donegal and his father from Derry city. At the age of 15 McGuinness left school and took up an apprenticeship at a butcher's shop.
By 1972, the time of the Bloody Sunday killings by the British Army, in Derry's Bogside, McGuinness was a senior figure in the local Irish Republican Army (IRA).
6
In 1974 McGuinness was released from Portlaoise Prison having served a sentence for his membership in the IRA conviction. McGuinness never denied or apologized for his membership in the IRA.
President Michael D Higgins led the tributes. On Tuesday morning he released a statement saying "The world of politics and the people across this island will miss the leadership he gave, shown most clearly during the difficult times of the peace process, and his commitment to the values of genuine democracy that he demonstrated in the development of the institutions in Northern Ireland.
"…His death leaves a gap that will be difficult to fill."
Sinn Fein President Gerry Adams said "Throughout his life Martin showed great determination, dignity and humility and it was no different during his short illness.
"He was a passionate republican who worked tirelessly for peace and reconciliation and for the re-unification of his country.
"But above all he loved his family and the people of Derry and he was immensely proud of both.
"On behalf of republicans everywhere we extend our condolences to Bernie, Fiachra, Emmett, Fionnuala and Grainne, grandchildren and the extended McGuinness family."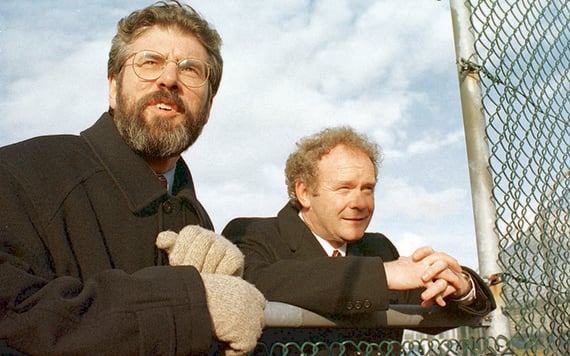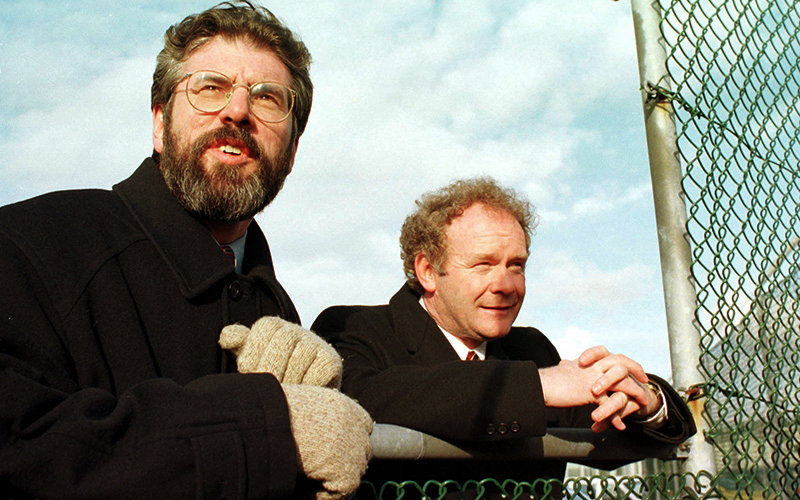 6
An Taoiseach (Ireland's Prime Minister) Enda Kenny said he "was deeply saddened to hear of the death of Martin McGuinness today. His passing represents a significant loss, not only to politics in Northern Ireland but to the wider political landscape on this island and beyond."
He added "His commitment to securing enduring peace and prosperity for all of the people of Northern Ireland was unwavering throughout this time. He strove to make Northern Ireland a better place for everyone, regardless of background or tradition."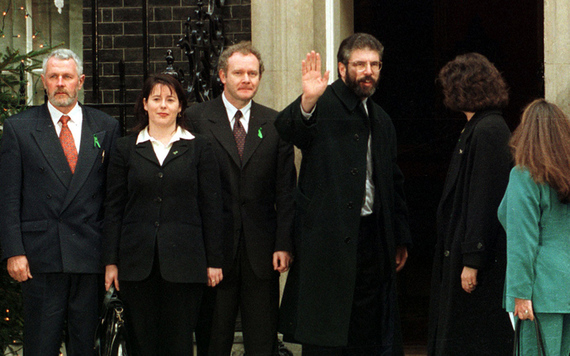 6
Britain's former Prime Minister Tony Blair says the peace process in Northern Ireland wouldn't have been possible without Martin McGuinness. In a statement, Blair referred to McGuinness setting "aside that armed struggle in favor of making peace."
Blair was prime minister when the Good Friday Agreement, between Northern Ireland's Protestant and Catholic political leaders, was signed in 1998.
The former prime minister added "I will remember him therefore with immense gratitude for the part he played in the peace process and with genuine affection for the man I came to know and admire for his contribution to peace."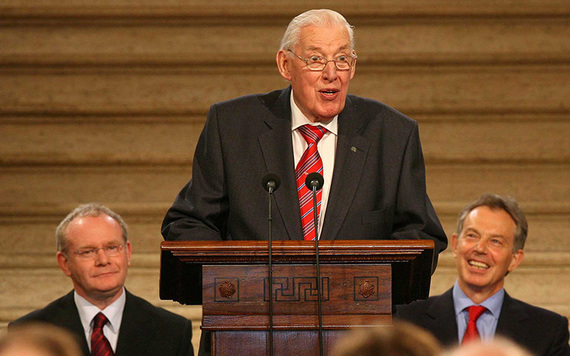 6
The current Prime Minister of Britain Theresa May also praised McGuinness' work on the peace process and described him as a pioneer in implementing cross-community power sharing.
In her statement, she said that while she could "never condone the path" McGuinness took he nonetheless played an essential part in "the extraordinary journey of Northern Ireland from conflict to peace."
She said that although she did not see "eye to eye" with McGuinness he was "one of the pioneers of implementing cross-community power sharing in Northern Ireland."
She added that McGuinness "understood both its fragility and its precious significance and played a vital part in helping to find a way through many difficult moments."
Read more: As soldier and statesman Martin McGuinness leaves an incredible legacy
On Twitter Kyle Paisley, the DUP leader Ian Paisley's son said:
1/2 Very sorry to hear about the passing of Martin McGuinness.Look back with pleasure on the remarkable year he and my father...

— Kyle Paisley (@JCKP1966) March 21, 2017
2/2 spent in office together and the great good they did together. Will never forget his ongoing care for my father in his ill health.

— Kyle Paisley (@JCKP1966) March 21, 2017
Other tributes on Twitter continue to flood in:
Martin McGuinness was the personification of man's journey to peace. An inspiring figure. History will complete his redemption. RIP.

— Oliver Callan (@olivercallan) March 21, 2017
Powerful from Colin Parry whose son, Tim, was killed by the IRA. 'We can never forgive him but we can respect the man he became' #McGuinness

— Dan Walker (@mrdanwalker) March 21, 2017
Fuair Martin bás. Rest easy. Our thoughts with Bernie and the McGuinness family. He was always there for us all. Misneach agus dilseach. pic.twitter.com/LY0384FNqp

— Raymond McCartney (@RaymondMcCartn1) March 21, 2017
Here's a video obit, of McGuinnesss' political life, compiled by The Guardian: