Following Ireland's historic vote to legalize abortion, women and politicians in Northern Ireland and London are fighting to lift the ban on terminations.
Britain's Women and Equalities minister Penny Mordaunt and her four predecessors (Amber Rudd, Justine Greening, Nicky Morgan, and Maria Miller) are urging Prime Minister Theresa May to allow a free vote in parliament to reform Northern Ireland's tough abortion laws.
Based on the exit poll, a historic & great day for Ireland, & a hopeful one for Northern Ireland. That hope must be met. #HomeToVote stories are a powerful and moving testimony as to why this had to happen and that understanding & empathy exists between generations. #trustwomen


— Penny Mordaunt MP (@PennyMordaunt) May 25, 2018

Read more: What is the law on abortion in Northern Ireland?
According to a source: "Penny feels very strongly about this. She has campaigned to enable women to access services free of charge in the rest of the UK. She will be doing all she can to support these agendas."
The Sunday Times reports that Downing Street fears such a move could destabilize the government by antagonizing the socially conservative Democratic Unionist Party (DUP), which the prime minister depends on for a Commons majority.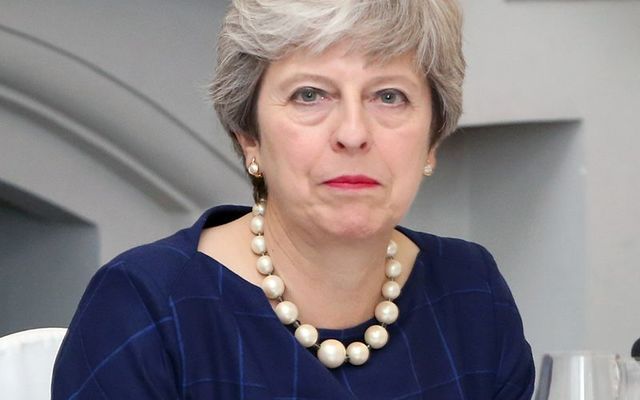 2
DUP MP Ian Paisley said Northern Ireland "should not be bullied into accepting abortion on demand."
"The settled will of the people has been to afford protections to the unborn life and protect the life of the mother," he said.
Sarah Wollaston, Tory chairwoman of the commons health select committee, said: "I would vote to support an extension of abortion rights to all women across the whole UK.
"The UK Government can no longer turn a blind eye and deny us #equality. We cannot be left behind in a corner of the UK and on the island of #Ireland as second-class citizens." #8thref #ItsTime #TogetherForYes #nowomanleftbehind #trustwomen https://t.co/VUpHD4EZAD pic.twitter.com/VHUdPrks13


— Grainne Teggart (@GTeggart) May 26, 2018

"As this is a devolved issue, if an amendment is not accepted by the Speaker, then there should at very least be a referendum in Northern Ireland on this issue."
An amendment to the new domestic violence bill to allow abortions in Northern Ireland, co-ordinated by Stella Creasy, Labour MP for Walthamstow, is supported by more than 130 MPs.
Read more: Why the "Yes' vote won so decisively in Ireland's abortion referendum
"We cannot let Northern Irish women be left behind. That's why we will be asking MPs to back legislation to bring the UK's abortion laws into the 21st century and to make sure all our citizens are given equal access to their reproductive rights," she said.
According to Northern Ireland's current abortion laws, even rape, incest, and fatal fetal abnormality are not considered legal grounds for a termination.