Outgoing British Prime Minister and Tory leaders hopeful clash over Northern Ireland Brexit backstop agreement as Johnson may impose checkpoints back from the border with Republic.
Theresa May has warned her successor to respect the Brexit backstop agreement she originally agreed to amid rumors that Boris Johnson intends to inspect goods traveling north from the Irish Republic at a different physical location than the border with Northern Ireland.
She stated "At the heart of the Belfast agreement, which enabled the people of Northern Ireland to move beyond that past into a shared future, was a compromise.
"That compromise was enabled by having a seamless border.
"The backstop insurance policy we agreed with the EU, which would have been activated only if we were unable to agree our new relationship within the implementation period, respected that compromise.
"And the future relationship will need to respect it."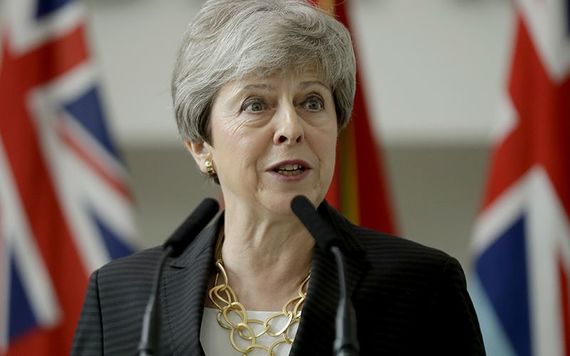 3
However, Daily Telegraph writer Peter Foster stated Boris Johnson, who is topping to polls to replace May as Tory leader and Prime Minister, may decide on inspection points, just not at the border.
"Mr. Johnson chose his own words in Belfast very carefully. He stated that the withdrawal agreement was dead 'as it stands' and promised that there 'will be no physical checks or infrastructure at the border in Northern Ireland'.
"A great deal rides on that small word 'at' - note that Mr. Johnson does not promise the absence of "checks or infrastructure", only that they would not be 'at' the border.
"It is clear where this is heading from a report last week proposing 'Alternative Arrangements' for the border co-authored by Shanker Singham, a pro-Brexit trade specialist who is likely to feature in Mr. Johnson's team of top advisers.
"It calls for a raft of measures - from digital customs forms, geo-tracking vehicles and mobile veterinary inspections - that will, as Mr. Singham admits, require checks and controls, just not at the border. The EU has already expressed skepticism ...
"[The Irish government] argues that checks are absolutely the issue in a borderland which would actively resist the imposition of any such checks in the name of an 'English' Brexit that they never voted for."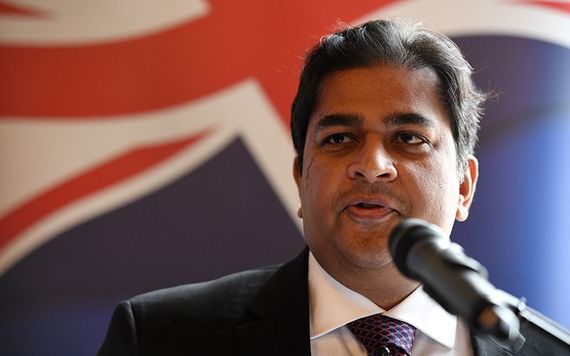 3
May stated keeping the Good Friday Agreement is crucial.
It will be for my successor to resolve that issue and I will not today seek to provide any advice on the matter.
I will simply say this.
There can and must be no false choice between honoring the solemn commitments of the Belfast Agreement and delivering on the decision of the British people in the EU referendum.
We must do both.
May's decision to speak out on this point may have been prompted by hints that Boris Johnson, her likely successor, will propose an alternative to the backstop that will involve some extra checks for traders in Ireland and Northern Ireland, only not at the border. This was the implication of the recent report from the Alternative Arrangements Commission.