President Donald Trump's immigration policies force Irish politicians to take a stand as Independence Day event at Phoenix Park will be boycotted by major political invitees.
Irish government ministers and some political party leaders have announced that they will boycott the United States Embassy celebration of America's Independence Day on Tuesday in opposition to the policies of President Donald Trump's administration.
Leading members of Ireland's parliament have declined invitations to the Fourth of July celebrations, in the Phoenix Park, Dublin, in protest of Trump's immigration policies, specifically the separation of children from their parents on the US-Mexico border.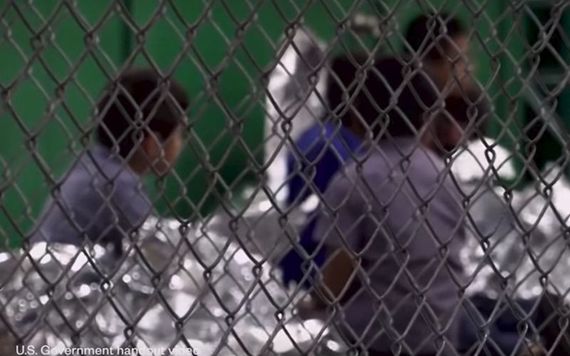 4
The United States President has since signed an executive order to reverse his orders but up to 2,000 children have yet to be reunited with their families and experts have warned that reunited these family units will be a long and chaotic process.
Read more: Second Trump pick for US Ambassador to Ireland drops out sparking Irish government alarm
Traditionally the Independence Day event at the at the US Embassy would be attended by large numbers of politicians from all political parties. The event, entitled "United We Rock", will be hosted by Charge d'Affaires Reece Smyth. The guests will be entertained at a garden cocktail reception, with live music by The US Army Rock Band, The Academic and Sibeal Ni Chasaide.
4
Last month, Labour Senator Aodhan O'Riordain called for a boycott of the celebrations, saying Donald Trump's immigration policies are "step too far."
Independent Junior Ministers Finian McGrath and John Halligan have both declined their invitations to the July 4th event. McGrath told the Irish Times he would have "major concerns about going to the Fourth of July event."
He added "I wouldn't feel comfortable wining and dining there."
Read more: Trump is making America nightmarish not great
McGrath also cited his concerns over the Trump's administration's treatment of Palestinians and one of his motives for boycotting the Independence Day party.
A spokesperson for the leader of the Labour Party, Brendan Howlin, confirmed he would not be attending citing the treatment of families on the US-Mexico border as his reason.
The co-leaders of the Social Democrats, Róisín Shortall and Catherine Murphy, also confirmed that this was the reason they would not be attending.
The Sinn Fein party has not yet commented on whether the party's President Mary Lou McDonald would be attending.
Ireland's Minister for Children Katherine Zappone, who is originally from Seattle, Washington, has said she would not be attending as she will be engaged in government business at the time.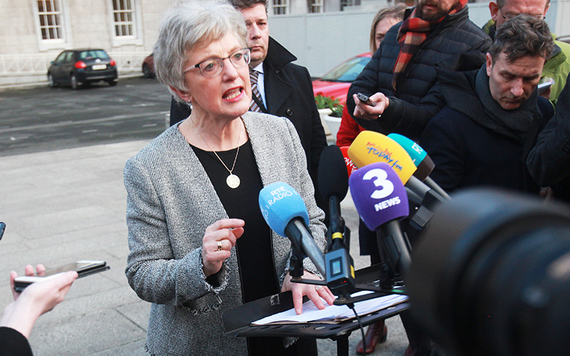 4
Micheal Martin, the leader of Fianna Fail, said he hopes to attend but must first attend a parliamentary meeting in Dublin's city center.
The Fine Gael party spokesman told the Irish Times that politicians had not been offered any guidance on invitations to this event.
Green Party politician Eamon Ryan who also confirmed he would not attend told the Herald he believes that any political gesture sends a message.
Ryan said "It's a protest directly relating to the separation of families along the Mexican border," he said.
"The treatment of those children is in breach of all international conventions."
He added that there are many issues he could protest against with regard to the US administration, but Trump's immigration policies are something "where you just have to take a stand and say that's not acceptable".
"There deserves to be outrage on what he's done on this migrant issue."
A spokesman for the US embassy declined to comment, when questioned by the Times, on any acceptances or refusals. He added that "in general our acceptance rate is in line with previous years, if not a little higher".
Read more: Worried about America's future? Here's how to move to Ireland