Some IRA victims' families greeted Gerry Adams' announcement of his imminent departure as Sinn Fein leader with a blunt observation that they are no nearer to justice for their loved ones.
As the contest for Adams' successor gathers pace, with Mary Lou McDonald the only candidate so far, the families of Detective Garda Jerry McCabe, mother-of-10 Jean McConville, prison officer Brian Stack, and 21-year-old Paul Quinn told the Irish Independent they believe Adams could help jail the IRA killers.
Although Adams continually denied he was in the IRA, few in Ireland agree and they accept intelligence sources' conviction that he was once Belfast commander and knew people linked to the killings.    
Stephen Quinn, father of Paul who was beaten to death in a barn in Co. Monaghan after he punched the son of a south Armagh IRA commander, said, "He knows who the murderers are, all of them. Why doesn't he come clean now and say who they are?"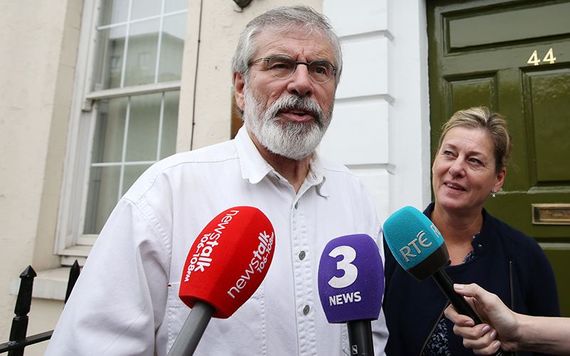 3
Four men were convicted of the manslaughter of McCabe, and two are still sought by the authorities. The four convicted men were strongly supported by Adams and by TD Martin Ferris who, like Adams, is not running for the Dail in the next election.
McCabe's widow Anne, mother of five, said, "I cannot retire from my continuing heartbreak and mental agony over my beloved husband's murder."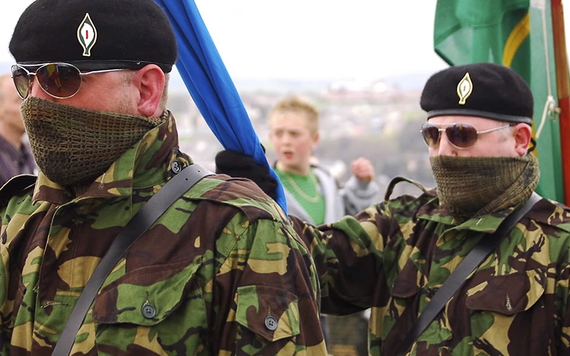 3
Seamus McKendry, son-in-law of McConville who was kidnapped and murdered by the IRA in 1972 although her remains weren't found until 2003, said Adams, who was questioned by the police in Northern Ireland in 2014 but never charged, was unlikely to ever offer the family new information. Last week a Belfast court heard that veteran republican Ivor Bell, 80, is not medically fit to stand trial for McConville's murder.
Brian Stack, a 48-year-old chief prison officer in Portlaoise Jail, was shot in the neck by an uncaptured IRA member and died 18 months later. His son Austin, said, "As a family, we have no expectation that Gerry Adams will ever tell the truth."