There is an annual party at the White House, hosted by the president, which brings Ireland and Irish America together. It has become a valuable tradition.
Now Galway hurlers want to join in.
Bad idea.
Nothing against a wonderful hurling team which richly deserved its title after several years of close defeats, but propping up Donald Trump doesn't sound like a smart move. Appearing with this president, who has called Mexicans rapists and equated white Nazis with legitimate protestors, will be a disaster for the GAA in general.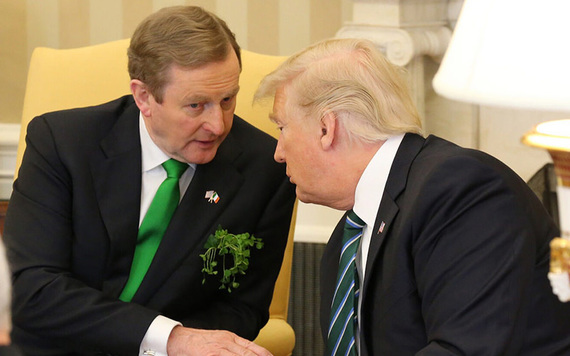 2
Unfortunately, this president has politicized sports to a remarkable degree, especially criticizing black athletes.
The Golden State Warriors, the NBA champions, did not even get an invitation to the White House this year after team members, especially Stephen Curry, made clear they were affronted by some of the president's comments.
Knowing very few would turn up Trump disinvited the whole Warriors team. The Warriors had a classy reply, "While we intended to meet as a team at the first opportunity we had this morning to collaboratively discuss a potential visit to the White House, we accept that President Trump has made it clear that we are not invited," the Warriors said in a statement.
Many of the Super Bowl champion New England Patriots also stayed away, even though owner Robert Kraft is a close friend of Trump. Devin McCourty, a team captain, told Time magazine: "Basic reason for me is I don't feel accepted in the White House. With the president having so many strong opinions and prejudices, I believe certain people might feel accepted there while others won't."
Does the Galway hurling team not understand how their presence will be interpreted as support for Donald Trump against black athletes, who believe they are being targeted by Trump?
I know sports and politics do not mix well together, but Trump inserted himself into this space as a sop to his hard right supporters, angry that Black athletes demand the right to protest how Blacks are treated in America by taking a knee for the National Anthem.
There are lots of places in America and indeed the world where the Galway team can go to and rightfully get a massive reception.
The White House, with this administration's emphasis on "white," isn't one of those places this year.
Surely Galway County Council will see that and not put the team in an embarrassing position?
Surely.