Bonnie Greer's Ireland defense has made her the country's latest darling. 
A slamming rebuke of the British attitude toward the border issue in the Brexit negotiations saw US novelist and playwright Bonnie Greer rush to Ireland's defense during a recent appearance on British political show Question Time. 
The American has lived in the UK for the last 30 years but she was quick to stand with Ireland during a debate between panelists on Thursday night's show, warning that the US would stand with Ireland on trade and adding that America is very Irish. 
Read more: Irish America's largest organization "greatly troubled" over VP Pence Brexit comments
"I hear people talking as if this country owns Ireland.

"Ireland owes this country nothing."

Bonnie Greer on Newsnight is going to be VERY popular on this side of the Irish Sea.pic.twitter.com/ec5fA1HyLS

— Richard Chambers (@newschambers) October 3, 2019
"Often at times, I hear people talking as if this country (UK) owns Ireland," she said.
"Ireland owes this country nothing. Ireland owes this country no concessions, it owes it no quarter, it owes it nothing.
"The Good Friday Agreement is a truce because the United State of America and the EU sat down with these countries to make it happen," she added. 
"We have to be more serious about this. The United States is Irish. Anybody thinks that they're going to get a deal through and have a trade relationship with the US that shafts Ireland, you've got another thing coming. It's not going to happen.
"I'm from Chicago, that's where I was born. Do you know what we do on St Patrick's Day? We dye the river green. People are very serious about Ireland in the US. Don't mess with it. Don't make it look bad."
Bonnie Greer: "Do not. Mess. With Ireland."

Ireland: pic.twitter.com/I2fIeNuP6t

— Richard Chambers (@newschambers) October 3, 2019
The writer's comments won her much applause in Ireland, garnering for herself a nation on new fans for her straight-talking argument for the Emerald Island and its rights post-Brexit. 
To my shame I had not heard of Bonnie Greer until this morning. Now i think she is amazing

— Marc O'Reachtaire (@O_Reachtaire) October 4, 2019
Can we get Bonnie Greer an Irish passport so she can be President after Michael D? https://t.co/k7X7ni4PUM

— Declan Lawn (@DecLawn) October 4, 2019
Watching the Bonnie Greer clip like. #BonnieGreer pic.twitter.com/jaxGoUeCbZ

— Fintan Marron (@FintanMusicIRL) October 4, 2019
#BonnieGreer probably the most significant mike drop in the entire #Brexit debacle

— its me (@MaureenKeenan) October 4, 2019
You deserve your own goddamn parade in Ireland to rival that of St. Patrick's.  #BonnieGreer #Ireland

— Denise Kavanagh (@DeniseKavanagh) October 4, 2019
Greer's remarks came on the eve of an op-ed in the Boston Globe on Friday morning from US Congressmen David N. Cicilline, Richard Neal, Bill Keating and Joe Kennedy III entitled "'No-Deal Brexit' is no deal for Ireland." 
"Congress will not support any bilateral trade agreement with the United Kingdom if the government abandons its commitment to the Good Friday Agreement," the Congressmen wrote. 
Read more: Confused by Brexit? Here's everything you need to know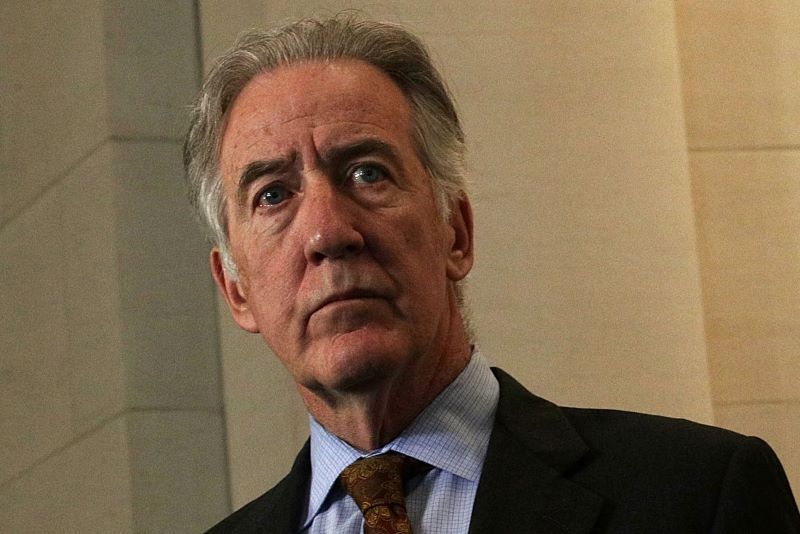 2
"Any statements to the contrary by President Trump or members of his administration are misguided and underestimate the level of commitment we in Congress have to the continued implementation of the agreement and securing an enduring peace for the Republic of Ireland, Northern Ireland, and the United Kingdom.
"We urge Prime Minister Johnson and members of the British government to heed this warning as they move forward with Brexit negotiations and make a deal that preserves peace."
What do you think of the UK's treatment of Ireland? Let us know in the comments section, below.