Mike Pence blames Ireland for Brexit mayhem, standing by new British Prime Minister Boris Johnson despite his own Irish roots. 
Vice President Mike Pence made a holy show of himself in Ireland last week, wonderfully embodied by The Irish Times' take to the effect that Pence had "shat on the carpet" in the taoiseach's office with his pro-British Brexit remarks while standing side by side with Taoiseach Leo Varadkar.
Up to that point Pence's trip to Ireland had been going swimmingly as he embraced his Irish heritage during a series of remarks to press conferences and during talks with politicians.
It was all harmless gift of the gab type bonhomie, but Irish leaders saw a powerful opportunity to influence Pence about their stance on Brexit.
Indeed, Varadkar had felt so at home with Pence that he trotted out the welcome mat for the vice president, who was accompanied by his wife Karen, and his mother and sister.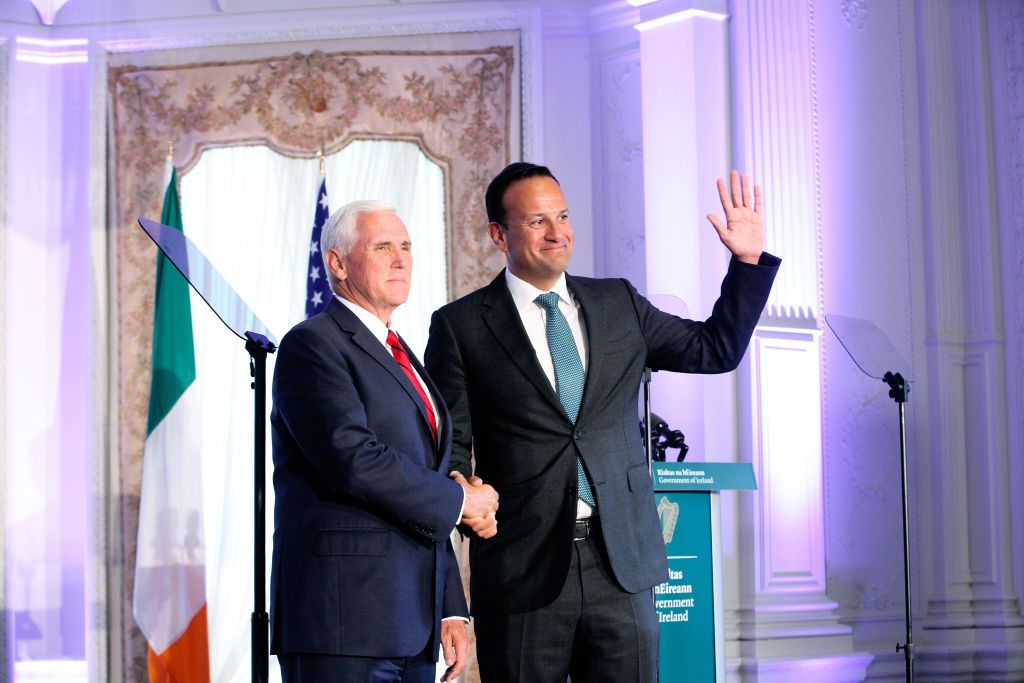 3
Varadkar invited members of his own family to the private lunch too, a clear signal that the two men, incompatible politically in many ways, might actually strike up a friendship.
Varadkar obviously saw the opportunity to have a powerful friend in Washington whenever the Brexit issue pitches up there as it inevitably will.
President Trump had made clear his strong support for a no-deal Brexit and his backing for Boris Johnson and his bloody-minded pursuit of no-deal.
That was hardly surprising given that Brexit architect Nigel Farage has been a close associate of Trump well before he was elected to the White House.
But the Irish government's hope had been, given the clear understanding and support for the Good Friday Agreement that Pence had shown, that the vice president might be a friend at court, a person who saw both sides of the issue.
Read more: Irish America's largest organization "greatly troubled" over VP Pence Brexit comments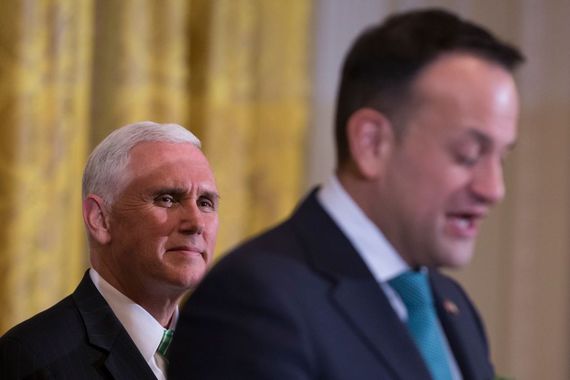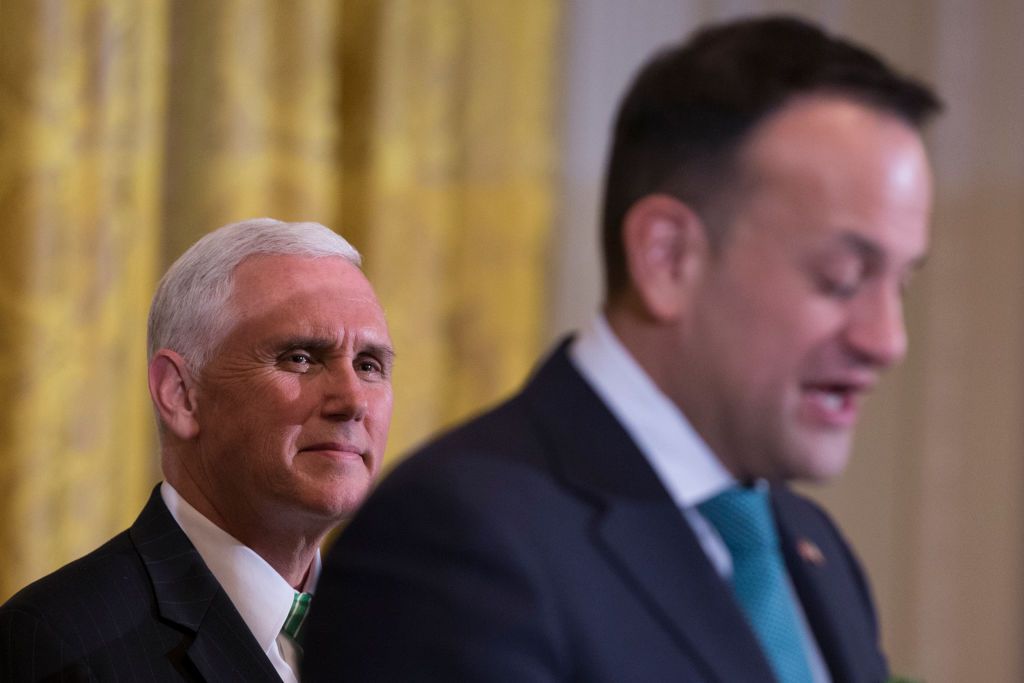 3
Some hope. Varadkar and Pence had hardy finished their goodwill family lunch when the vice president jumped on a microphone and began his cold water act.
America stood with Johnson, he said, and Ireland and the EU should try and work with him "in good faith" and negotiate a fair deal.  Johnson had to be supported first and foremost.
Pence was clearly putting all the blame on the Irish and the EU for the catastrophic balls-up by Britain on the entire Brexit issue. His decision to do so underlined just how much of an underling he is in the White House.
There would clearly not be an iota of difference between Trump's hardline, and Pence's.
What a waste of a family lunch Varadkar must have been thinking, as Pence, who had given no inkling of his hardline during the private meeting, launched his Exocet at Ireland and Varadkar.
Pence's blarney will hardly work again. His stance on Brexit will last far longer than the ethnic platitudes.
Somewhere Pence's grandfather, an Irish immigrant who drove a bus in Chicago and who had a profound influence on the young Pence, is undoubtedly disappointed.
He could have told Pence that a good Irishman never picks a fight with another Irishman over a Brit, especially when that Brit is very aware of the damage he is doing to the Irish peace process and doesn't give a toss.
Leave the blarney behind next time, Mr. Vice President, and maybe don John Bull's butcher's apron instead.
What did you make of the Vice President's comments? Let us know in the comments section, below. 
Read more: Food, medicine shortages under no-deal Brexit ruled out by Irish leader