Same-sex marriage and abortion are set to become legal in Northern Ireland if Stormont is not restored by October 21
Northern Ireland is set to begin legalizing both same-sex marriage and abortion if a new government is not put in place by October 21. The chances of a return to Stormont by then are considered very slim.
On Tuesday, the UK's House of Commons voted 383 votes to 73 votes in favor of marriage equality, and 332 votes to 99 votes in favor of abortion rights.
Read More: Tories would surrender control of Northern Ireland, poll shows
Both amendments were introduced with the caveat that they will be implemented only if Northern Ireland still doesn't have an operational government by October 21. Ever since the power-sharing between the Democratic Unionist Party (DUP) and Sinn Fein collapsed in early 2017, the region has not had a functioning government.
The Northern Irish Office minister MP John Penrose, who voted in support of both the amendments, cautioned that time constraints may prevent any new legislation being ready by October 21. 
The matters of same-sex marriage and abortion were deemed to be a "devolved matter" in British Parliament, meaning it should be left up to Northern Ireland's Assembly to decide. However, with no Assembly in place for more than two years, backbench members of the British Labour party argued that the two issues can no longer be ignored.
Both same-sex marriage and abortion are legal throughout the rest of the United Kingdom. The Republic of Ireland voted to legalize same-sex marriage in 2015 (making it the first country to do so by popular vote) and abortion in 2018.
Same-sex marriage in Northern Ireland
The same-sex marriage amendment was presented by Labour MP Conor McGinn, a native of Co Armagh who now represents St. Helen's North in  British Parliament. 
4
Following the vote, the Northern Irish MP tweeted "We did it!":
WE DID IT !!!!!

The House of Commons has voted by a massive majority to introduce same-sex marriage in Northern Ireland if the Stormont Executive isn't restored by 21st October.

Thank you to @Love_EqualityNI & the thousands of people who have campaigned for equal marriage. pic.twitter.com/TDalAw1VIg

— Conor McGinn (@ConorMcGinn) July 9, 2019
In a statement, MP McGinn said: "This is a fantastic victory for the Love Equality campaign and everyone who has campaigned over many years for equal marriage in Northern Ireland."
"Having been let down so many times before, LGBT people in Northern Ireland can now look forward to enjoying the same rights as everyone else in the rest of the UK and the island of Ireland."
McGinn continued: "I hope to see the Northern Ireland Executive and Assembly restored and working by 21st October, so that they can take the decision to introduce equal marriage.
"But if Stormont still isn't functioning by then, the LGBT community in Northern Ireland now know that Westminster will act to ensure equality and respect for all citizens, and finally give them the right to marry the person they love."
Read More: Historic first same-sex marriage takes place in Ireland (PHOTOS)
Abortion in Northern Ireland
MP Stella Creasy, also a member of the Labour party, introduced the abortion rights amendment.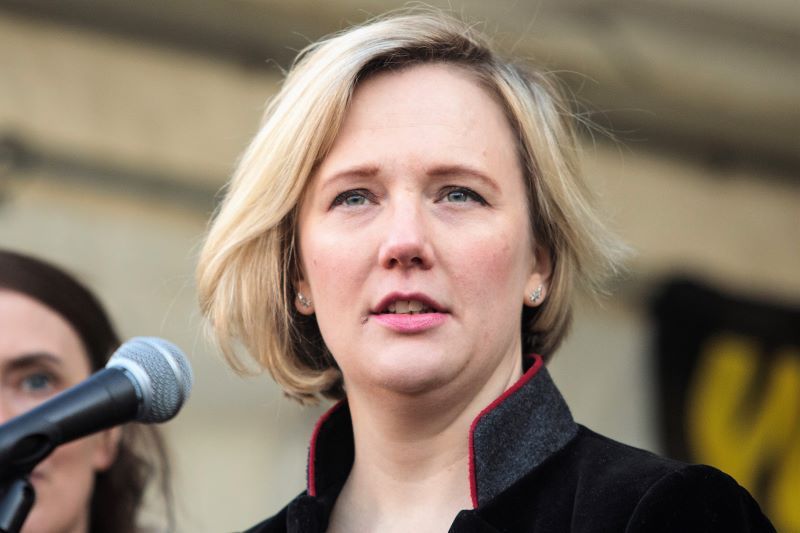 4
Ahead of the abortion vote, MP Creasy pointed to the 2018 United Nations Convention on the Elimination of All Forms of Discrimination against Women (CEDAW), which said Northern Ireland's abortion laws were "violating the rights of women in Northern Ireland by unduly restricting their access to abortion."
MP Creasy told her fellow MPs: "How much longer are the women of Northern Ireland expected to wait?" 
"How much more are they expected to suffer before we speak up – the best of what this place does – as human rights defenders, not human rights deniers?"
She later thanked "everyone who today stood up for equality in Northern Ireland:"
Thank you to everyone who today stood up for equality in Northern Ireland - whether for same sex marriage or abortion, today we have said everyone in the UK deserves to be treated as an equal. There's a road to go yet but today a big step forward #TheNorthISNext #LoveEquality

— stellacreasy (@stellacreasy) July 9, 2019
Read More: Northern Ireland's abortion laws are actually stricter than Alabama's
The issue of a devolved matter
While some campaigners were delighted with the news, others are arguing that the matters should remain devolved.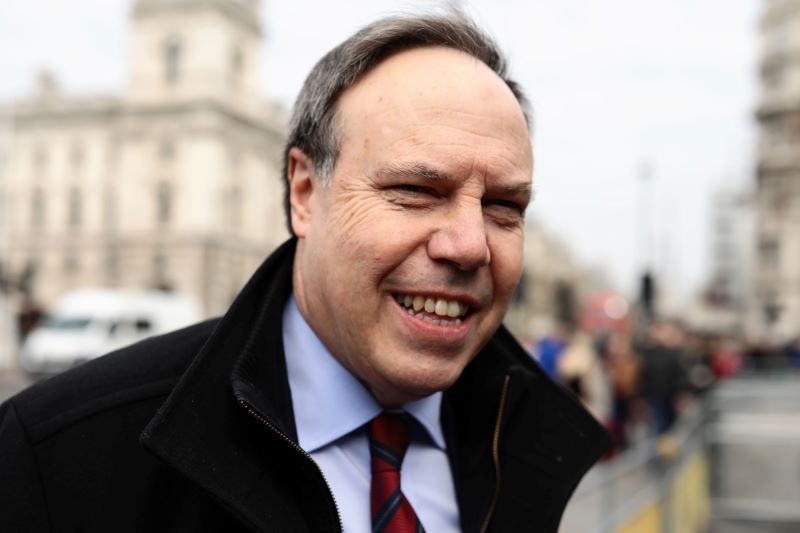 4
MP Nigel Dodds, deputy leader for the DUP who has traditionally stood against same-sex marriage and abortion legalization, said: "It is not right that we should drive a coach and horses through the devolution settlement in relation to certain issues which people feel passionately and deeply about here but which are the subject of devolved powers in Northern Ireland and at a time when there are real prospects of discussions taking place among the political parties leading to an agreement for the restoration of devolution. The effect of taking decisions before agreements are reached is to skew those negotiations."
The DUP later tweeted a video of MP Dodds speaking in Parliament:
.@NigelDoddsDUP - "There are many issues that people feel strongly about in Northern Ireland. Instead we are picking out certain issues when talks are underway and we have the prospect of restoring devolution" pic.twitter.com/qpR31chVIB

— DUP (@duponline) July 9, 2019
Read More: When Ulster said 'yes' - the progressive unionism that lost out to the DUP
What do you make of the amendments passing through British parliament? Let us know in the comments