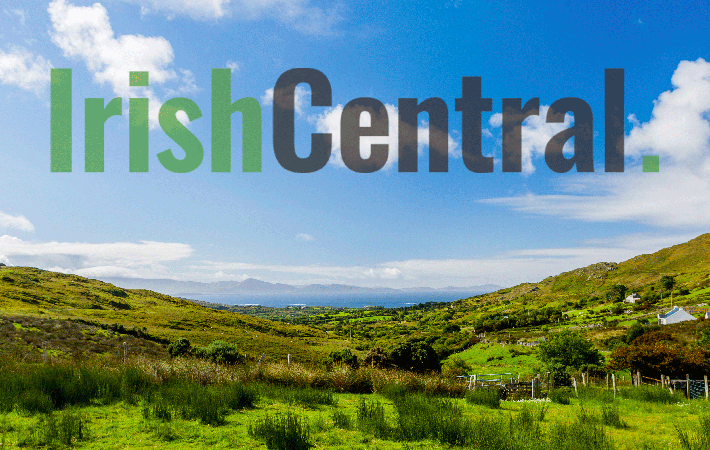 News From Ireland
Cowen Replaces Ahern as Prime Minister
Brian Cowen has replaced Bertie Ahern as leader of the Fianna Fil party. The Laois-Offaly Dil deputy also assumed the office of Taoiseach when Ahern stood down on May 6 following his address to the joint Houses of Congress in Washington, D.C. Ahern's decision to vacate his position both as Taoiseach and party leader followed months of unfavorable publicity arising from the Mahon Tribunal's investigations into payments-to-politicians.
Although Ahern maintained he never took inappropriate payments from anybody, his explanations for a documented series of cash transactions into various accounts to which he had access became increasingly muddled and unconvincing. Some commentators perceived that Ahern's personal secretary, Grinne Farrell, was made scapegoat for her failure to adequately explain a number of sterling currency lodgements to the local bank. In a prepared speech that caught the media by surprise, the outgoing Taoiseach made a typically robust defense of his record, blaming "the constant barrage" of public scrutiny arising from the Mahon Tribunal before saying he felt it was time for him to make way.
"I have never done anything to corrupt my office," Ahern told reporters at Government Buildings. "I know in my heart of hearts that I have done no wrong and wronged no one."
History will judge Bertie Ahern as the Dubliner who was Taoiseach for 11 years and cabinet minister for 19 years, the first party leader since Eamon de Valera to win three terms in office for Fianna Fil. As Ireland's political leader through a decade of momentous political and
economic change, his critics openly acknowledge his key role in copper fastening the Good Friday Agreement in 1998. In recent years, however, he has been plagued by speculation about his personal finances. Although he insisted he did not quit because of tribunal findings, commentators suggested he remained in office until he had little option but to resign.
Taoiseach-designate Brian Cowen was named as future leader of Fianna Fil when he was returned unopposed by the party. In his first press conference as leader in waiting, he expressed his appreciation for his new role. "Today is a proud moment for me, for my wife and my two daughters - their support has been immense," he said. "It is also a proud day for my mother and my wider family. I am excited by the challenge, if somewhat daunted by the responsibility.
"I am proud of the Fianna Fil party. We'll continue to build the Republic and we'll strive to build a country strong and free with decent living standards for all."
The 48-year-old deputy will vacate his position at the Department of Finance to take up his position as Taoiseach. His appointment came as no surprise. Potential candidates for the party leadership saw Cowen in an unassailable position ever since Bertie Ahern publicly nominated him as a successor. The incoming Taoiseach will rely on coalition partners in the Progressive Democrats and Green Party to steer the government clear of a general election until 2012.
Greens Annoy Chinese
Chinese ambassador to Ireland Liu Biwei walked out of the Green Party annual conference when party leader John Gormley referred to Tibet as an independent country. Gormley further urged the Chinese government in Beijing to enter direct talks with Tibetian spiritual leader the Dalai Lama.
The Greens are currently in coalition government with Fianna Fil, and the ambassador told reporters that such comments were unacceptable and would "do nothing good" for relations between China and Ireland.
To many, however, the ambassador's exit looked like a staged event, as though he expected to be offended and made his leave almost on cue. Party delegates at the conference applauded Gormley's speech, while cabinet ministers from Fianna Fil made reassurances that his remarks would not damage international relations between the two countries.
However, Minister for Sport Seamus Brennan subsequently added to the controversy by saying the Irish government would consider a boycott of the opening ceremony at the Beijing Olympics. "The time between now and the opening ceremony will be used to remind the Chinese and the Tibetans that there is still time to show an improvement in their human rights issue and to call on them to show those improvements," he said. "Assuming that they show improvements, there is no reason why we can't attend the opening ceremonies. On the other hand, if those human rights issues were to deteriorate I think we should again consider our attendance."
Internet Error Embarrasses Aer Lingus
Aer Lingus, Ireland's national airline, landed in hot water over a consumer rights issue. A misprint on the airline's Internet ticket sales site offered transatlantic business class seats for a paltry 5 euros each. The normal price for these one-way reservations is 1,775 euros, and some 300 consumers made bookings after spotting the bargain of a lifetime.
On discovering the error, Aer Lingus blamed a technical error and attempted to cancel all reservations made for the giveaway price. However, the National Consumer Agency took the position that the company should honor the cheap bookings. "Blaming a technical error in their booking system is not good enough," said agency chief executive Anne Fitzgerald. "Aer Lingus formed a contract with the consumer at the stated fare and cannot simply walk away from its obligations."
In the face of widespread criticism, Aer Lingus finally reversed its stand and said it would honor the purchased tickets. The only condition is that the 5-euro passengers will travel economy class instead of business class. "Hands up, we handled it badly," admitted commercial manager Enda Corneille, who promised an internal investigation into how an error which will cost the airline about 175,000 euros was allowed to occur.
Further Cuts At Dell's Irish Plants
Computer giant Dell will shed 250 jobs at its plants in Dublin and Limerick, the company announced. Dell currently employs about 4,500 people in Ireland, and its assembly plant in Limerick is one of the biggest manufacturing operations in the country.
The announcement of job losses has added to growing concern that Ireland is falling behind competitors in Eastern Europe, China and India and taking a direct hit for the international economic slowdown.
"With ten years of unprecedented economic growth, Ireland should have been in the perfect position to weather the global economic downturn," said Fine Gael spokesman on Labour Affairs. "Instead, the country and the economy are now paying the price for Fianna Fil's over-dependence on the construction industry, and its determination to fuel the debt-driven housing boom," he added.
The measures are part of global cost-cutting by Dell. The company has targeted almost 10,000 jobs worldwide, aiming to reduce annual costs by $3 billion by 2011.
Tipperary Teenagers Become Millionaires
Two teenage brothers from Nenagh, Co. Tipperary became millionaires when they sold their computer software company to a Canadian interest. The Collison brothers, Patrick (19) and John (17), made headlines when they sold their company to Live Current Media for $5 million.
When the teenagers set up a web-based software company in Limerick last year, they applied to Enterprise Ireland for additional funding. However, they were discouraged by the terms offered by the state entrepreneurial agency and looked instead for investors in California. An incubator company called Y Combinator showed strong interest, invested in the company and merged with a fledgling UK company to launch Auctomatic last summer. The company specializes in Internet systems for customers who are heavy users of E-Bay's hugely successful auction site.
Auctomatic gained immediate attention in the cyber market and was bought out by Live Current Media in the face of strong competition. In the deal finalized between the new partners, Patrick Collison will join the Canadian firm as a director of the engineering department. John Collison, who has yet to finish his secondary schooling, will take up employment with the new owners after his Leaving Certificate exams at the end of the summer.
Live Current Media had a turnover of $8.4 million in its 2006 financial year and has a market capitalization of $57.69 million.
The Collisons' achievement was celebrated locally as a remarkable success story. Their parents Denis and Lily once ran the Dromineer Bay Hotel beside Lough Derg before the family moved to Limerick. Both brothers attended Castletroy College, and Patrick caught industry attention by winning the prestigious BT Young Scientist of the Year award in 2005. He went on to study at the Massachusetts Institute of Technology. With their latest venture already turning a very handsome profit, the Collison brothers have made an impression on the international software market. Their success has also embarrassed Enterprise Ireland for allowing such a dynamic and lucrative partnership to slip through its fingers.
Gas Pipeline Controversy Continues
Residents expressed mixed reactions to the revised route for a gas pipeline in north Co. Mayo. The controversial Shell E&P Ireland project to bring ashore gas from the Corrib field in the Atlantic Ocean via an onshore pipeline that runs through rural townlands has become bogged down in finding an agreed location for the pipeline.
Under proposals by Shell E&P Ireland, gas would be taken ashore near Rossport and piped through Special Areas of Conservation (SACs) to a terminal near Ballinaboy, about eight miles away. Following strong objections from residents and community groups in the area, the company revised the route of the pipeline. For safety reasons it is proposed to withdraw the pipeline further from occupied housing, although the construction will still run through a bogland listed as an SAC.
Shell E&P Ireland managing director Andy Pyle said that the terminal at Ballinaboy is now one-third way constructed. "We have made every reasonable effort to address the concerns expressed by local people," he said.
However, the proposal was not endorsed by local residents. "We do not give our consent to this and will resist it through every legal, political and campaigning means open to us even though this could lead to more years of unnecessary conflict," countered John Monaghan, spokesman for the Shell to Sea group which favors the gas terminal being constructed offshore.
The revised pipeline route will be examined and discussed with state planning authorities, although the controversial project involves so many diverse interests that three government ministers - at Energy, Agriculture and Fisheries - must also approve the new route before it can proceed.
Gardai to Remain Unarmed
The Garda Sochna (Irish police force) will remain an unarmed force, insisted Commissioner Fachtna Murphy. Responding to calls from the annual conference of the Garda Representative Association (GRA), Murphy was adamant that uniformed gardai would not carry arms.
"I'm committed to maintaining a uniformed, unarmed presence on our streets, in our cities, in our towns," said the garda boss. "The first commissioner spoke about how the Garda Sochna will get their authority not from force of arms or numbers but from the will of the people. I, as the 18th Commissioner, am committed to the same ideals."
Most delegates at the GRA conference in Tullow, Co. Carlow supported the commisioner's stance but expressed concern at the proliferation of weapons among criminals, particularly among drug gangs in Dublin and Limerick. Last year an unarmed motorcycle garda, Paul Sherlock, was shot by armed raiders when he intercepted a hold-up on a post office in Dublin's northside. Sherlock, 34, was shot at close range but survived his injuries.
Almost 3,500 gardai carry weapons - making up about one quarter of the force. Many garda operations are backed up by armed members of the Emergency Response Unit (ERU).
State Funeral for Former President
Dr. Patrick Hillery, former President of Ireland, was given a full state funeral on April 16 following his death on April 12. The 84-year-old statesman from Miltown Malbay, Co. Clare came through the Fianna Fil ranks and served four separate ministries before he was appointed President of Ireland in 1976 and served two terms until 1990.
Son of a doctor, Dr. Hillery was also a chief negotiator when Ireland joined the European Economic Community (now the European Union). Following membership, he became Ireland's first European Commissioner before taking up the presidential office in ras an achtarainn (the presidential residence in Phoenix Park).
Known more familiarly as "Paddy," he was regarded as a reserved figure and was warmly remembered by friends and colleagues in political circles. Books of condolence were opened around the country, and following a full-scale military cortege through the capital he was interred in St. Fintan's Cemetery on Dublin's northside.