A Co. Tyrone mother risked imprisonment by bringing medicinal cannabis oil into Ireland for her 11-year-old son, who was epilepsy.
Charlotte Caldwell's son Billy suffers from life-threatening epilepsy. Last week she flew him to Los Angeles to obtain the medicine she hopes will prevent him from dying.
So desperate was she to get Billy the medicine that the pair even lived homeless in Los Angeles for a while.
In December last year the Oireachtas (Irish Parliament) voted to legalize medicinal cannabis, but the ban has yet to be lifted and Caldwell risked a $1,345 fine as a first time offender if convicted of cannabis possession or prison if charged with drug smuggling.
Currently there are no plans to legalize cannabis, medicinal or otherwise, in Northern Ireland where the Caldwells live. Drug policy is run by the British Parliament where such a measure would be unlikely to attract much support.
Billy Caldwell mum risking prison with cannabis oil fight - Belfast Live https://t.co/Ff5ipOuhDw

— Ted's Marijuana (@tedsmarijuana) February 14, 2017
After touching down in Dublin Airport the pair made their way to customs where the officials have the power to seize illegal goods.
"So I stopped at customs and declared Billys drugs," she told Belfast Live. "And all we heard from the customs officials was the words, 'Thank you, you can carry on'.
"It felt like the door was literally being opened to us, it felt like we already have legalized medicinal cannabis, it felt like a victory for common sense.
"We walked out of Dublin Airport and just looked at each other and smiled.
"We had done it, but now we are on our way to Northern Ireland and we will have to hold our breath as we drive over the border. If I get a call from the police tomorrow then so be it. I hope not and in all honesty, I feel that won't happen.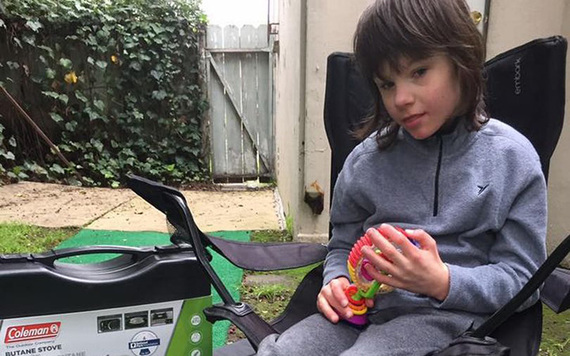 2
"Billy has been through so much recently but it seems like the landscape of Ireland and Northern Ireland has changed because of him and because of what we as a family, with the help of all our supporters, have had to do.
"The time is right for change and change is the right thing to do."
After clearing customs they were reunited with Billy's older brother Kyle, doctor, supporters and local legislator Pat Doherty.
Dr John Burton who has cared for Billy in Tyrone was delighted with the news.
"Billy is absolutely amazing. There were no problems for them here and they are safely through customs. It is great news," he told the media.
"It is great for Billy, the next big assessment is eight to 10 weeks away back in America. The treatment Billy is getting can be given legally here at home as a food supplement."
Evidence supporting the use of medicinal cannabis to control epileptic seizures is backed by many scientists. However, studies are not definitive and others caution against using on safety grounds.