Victims rights group hopes to put pressure on the Irish Government to release documents about an IRA massacre in the Troubles
The organizers behind the Love Ulster parade that led to rioting in Dublin in 2006 are planning another march.
Love Ulster organizer and campaigner Willie Frazer says he hopes the march to the Irish Parliament will put pressure on the Government to send vital documents into an inquest into the Kingsmill massacre - one of the deadliest events in the Troubles.
In 1976 the Provisional IRA killed ten Protestant men in reprisals against the killings of numerous Catholics in the south of County Armagh. Another man survived after being shot 18 times.
An inquest into the attack was held in Belfast last year but adjourned after the Irish Government failed to send key police documents that detail the weapons used, the getaway van and other intelligence.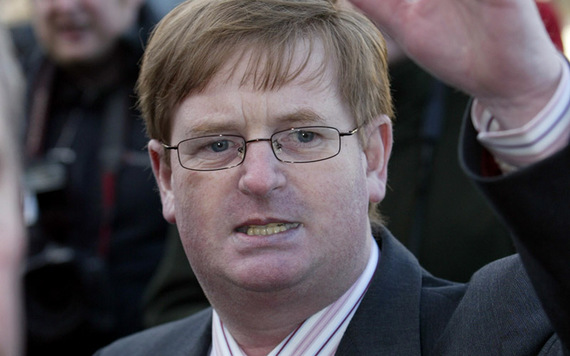 3
The Government has said it is cooperating with the inquiry but an attorney for the victims said recent engagement had been "insulting" and that the last letter sent to the inquest amounted to little more than a "diet of obstruction".
At the time the Ireland's Department of Justice said, "Any suggestion that there is an unwillingness by the Irish government to assist the inquest or stand in the way of closure for the victims' families would be unfounded.
"The Irish government has given its commitment to co-operate to the greatest extent possible, within the law, with the inquest and, in fact, has taken unprecedented legal measures to facilitate that co-operation and to deliver upon its commitment."
But Frazer, whose father was one of the ten who died, remains unimpressed and told the Belfast Telegraph that he and other victims were, "sick and tired of the Irish Government lying to us".
The plan is to march through along Dublin's O'Connell Street towards the Irish Parliament on Kildare Street - a normal route for political protests in the capital.
Loyalist flute bands that lost members in the attack will likely take part too.
2006 O'Connell Street riots
The 2006 Love Ulster parade saw rioting and public property damaged after a counter demonstration by Republican Sinn Féin clashed with the unionist marchers.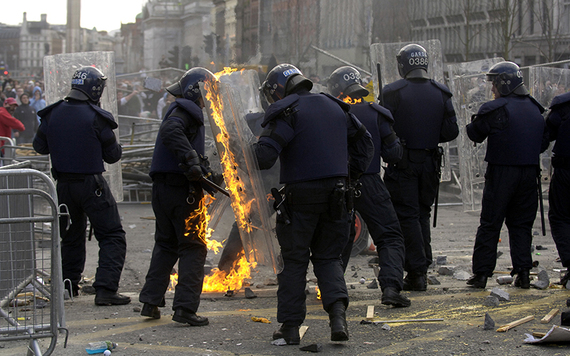 3
The ensuing riot left 40 people injured and further attempts to march were called off over fears for public safety.
If the march goes ahead as mooted next month security will likely be high and counter demonstrations are expected too.
H/T: Belfast Telegraph