A dismembered body found in Dublin has been identified as missing teenager Keane Mulready-Woods. 
On Monday (Jan 13) evening, shortly after 10 pm, the alarm was raised when a bag of human limbs was discovered on a residential road in Coolock, north Dublin. Dublin Live reported that two arms and a leg were found in the bag, while the torso and head were missing.
It is believed that a group of teens made the grim discovery.
The brutally dismembered body has now been identified by police as missing teenager Keane Mulready-Woods. The 17-year-old is believed to have been abducted from his home in Drogheda, Co Louth, before being tortured and killed and his limbs placed in different locations. 
More parts of his body were discovered in a burning car in Drumcondra, Dublin, on Wednesday. Mulready-Woods had been threatened previously with death and dismemberment.
The murder is said to be linked to an ongoing conflict between two criminal gangs in Drogheda. 
Read more: Body found in burning car in Dublin linked to dismembered limbs
A garda spokesman described the killing as a "brutal and savage" attack on a boy "trying to find his way in life".
He said: "Keane is a 17-year-old juvenile, he disappeared on Sunday 12th January and parts of his remains have now been discovered. 
"This is a brutal and savage attack on a child and is completely unacceptable in any normal democratic society. 
"The level of violence is shocking and the investigation into the murder of Keane is being co-ordinated from Drogheda Garda Station. 
"It is important to remember that Keane was a child, a young boy, trying to find his way in life, he has now lost his life and his family have lost their loved son and brother."
A drug gang warning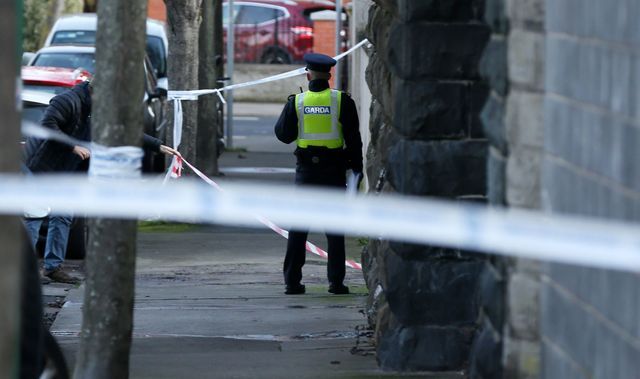 2
The Irish Independent reports that the bag of limbs in Coolock was thrown from a car in the residential area as a warning to rivals of a notorious Dublin criminal, from the Coolock area, who is involved in multiple feuds, including those in Drogheda and Dublin.
On Tuesday evening a massive search was carried out on the compound of gang boss Cornelius Price, who has close links to the suspected victim. 
A source told the Independent "The information was that the head was to be given to Price as a warning not to mess with his rival or his gang."
Several other searches took place include homes associated with the Drogheda drug gangs.
Police are also investigating the role of a 35-year-old Dublin criminal in the murder. A source told the Independent, "He is the chief suspect for the attempted gun murder of Owen Maguire in July 2018 which kicked off this feud and is very much aligned to the gang who are fighting with Maguire."
Another theory is that the 17-year-old was targeted because one of his associated as blamed for the murder of Richie Carberry who was shot dead in Bettystown, County Meath, Nov 2019.
Read more: 18-year-old charged with murder of Irish dancer in London