US President Joe Biden is set to arrive in Belfast, Northern Ireland on Tuesday, April 11, according to the New York Times.
Biden will spend a day and a half in Belfast before traveling to the Republic of Ireland "for three days to explore his ancestral roots," the New York Times reported on March 27, citing British and American diplomats.
The White House declined to comment publicly on Biden's travel, the Times noted, but an administration official said that "details of the trip are still coming together."
The Times further noted: "If Mr. Biden sticks to this itinerary, he will miss a gathering the following week of leaders, including Mr. Clinton, who was in office at the time the accord was signed, and his wife, Hillary."
The Clintons are due to speak at "The Dynamics of Peace: Reflections on the Achievements, Legacies, and Implications of the 1998 Belfast/Good Friday Agreement," a three-day event hosted by Queen's University Belfast April 17 - 19.
Meanwhile, Irish outlet Newstalk reported on Monday that Biden will visit Dublin as well as his ancestral counties of Co Louth and Co Mayo. The US President is set to meet with the President of Ireland Michael D. Higgins and will give a public speech as part of his visit.
Earlier in March, Biden all but confirmed his Irish visit when he told UK Prime Minister Rishi Sunak: "It is my intention to go to Northern Ireland and the Republic."
Biden's visit to Northern Ireland will be the first official US presidential visit since President Obama visited in 2013. Biden was Vice President at the time.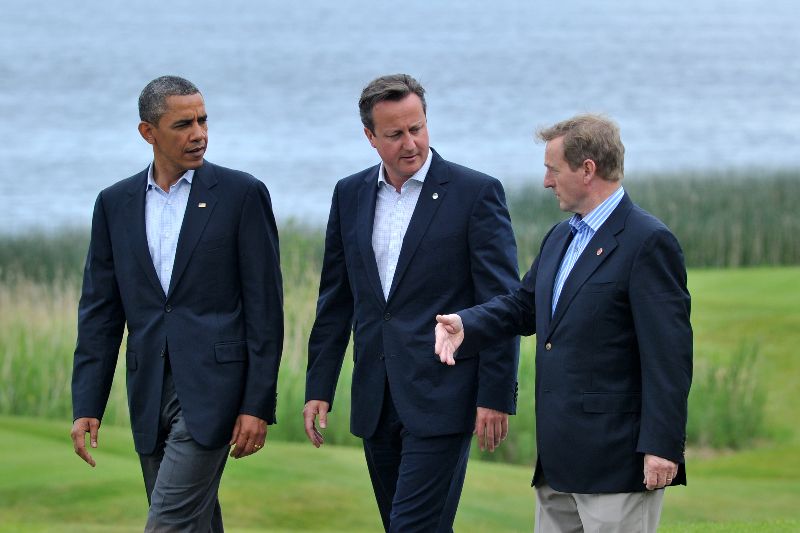 4
In 2016, Biden visited Ireland in an official capacity as Vice President, followed by a personal visit in September 2017.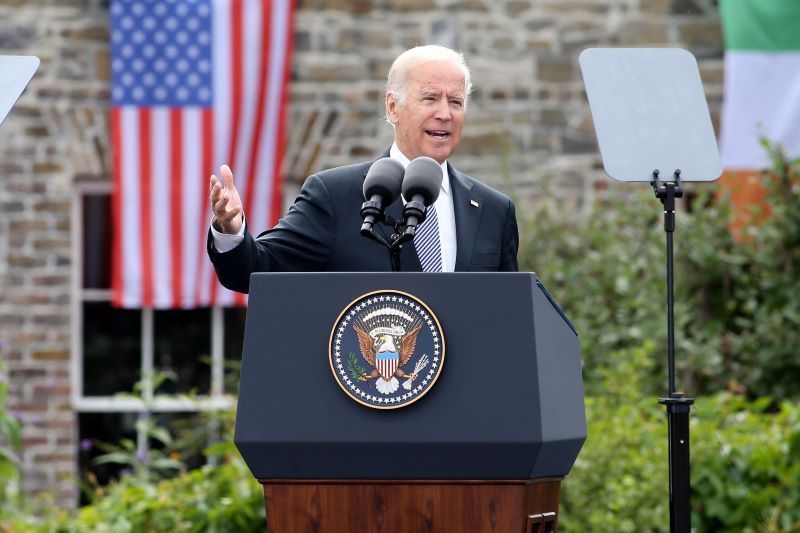 4
The last US Presidential visit to the Republic of Ireland was in June 2019 when then-President Donald Trump was in Co Clare.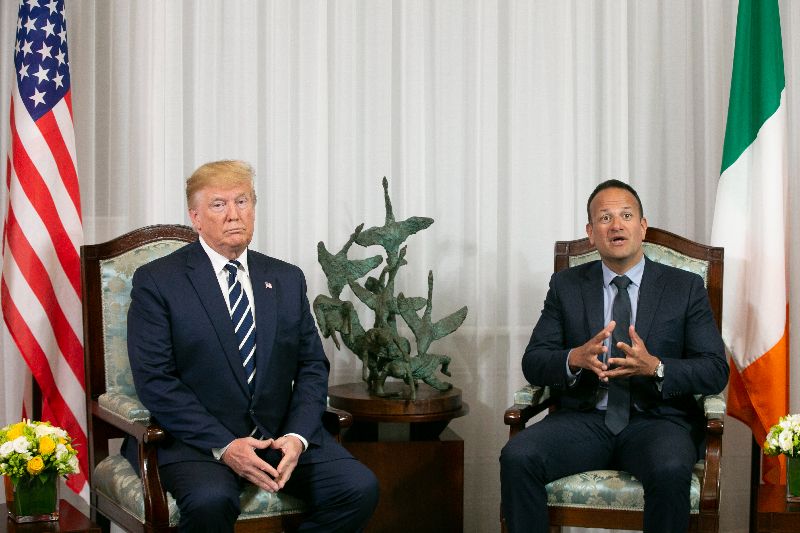 4
Biden's visit in April will come just weeks before the 50th anniversary of President John F. Kennedy's historic visit to Ireland in 1963.
A major security operation is reportedly underway ahead of the US President's visit in April.
Earlier this month, Assistant Chief Constable Chris Todd told BBC that the Police Service of Northern Ireland (PSNI) was set to ask for 330 officers from other UK forces to help with security during the US Presidential visit.
PSNI Chief Constable Simon Byrne, speaking from Washington, DC ahead of St. Patrick's Day engagements, further said: "We are in close dialogue already with colleagues in England and Wales because we are likely to be asking for hundreds of specialist officers to come into Northern Ireland to support what will be a unique policing operation.
"We are really proud to play our part in 25 years of all the good news and optimism that fell out of the Belfast/Good Friday Agreement.
"If you think of the busy period across our summer months, we don't normally ask for help from other parts of the UK.
"An operation like this, even if we are at full resource, we will have to rely on some specialist support.
"The scale of this means it will be a bigger ask than normal.
"My anticipation is that hundreds of officers from England and Wales will support what we are doing."
He added: "We are a strong and resilient organization and we have shown time and time again that we can step up to the challenge even in tough times.
"This is an operation which has been very carefully planned, we are getting advice and learning from recent events elsewhere in the UK and we want to do our part in making sure everybody can enjoy a celebration of the Agreement, and move around peacefully and without interruption."