A top academic has been blasted by Health Minister Simon Harris for a Twitter message about a woman believed to be undergoing Ireland's first legal abortion on Monday.
Economist and professor Ray Kinsella had tweeted that an abortion was to be carried out at Our Lady of Lourdes Hospital in Drogheda and urged people to pray for the woman.
Kinsella wrote, "Please pray hard that the #mother will recognize the #baby as a gift from God."
"1st #abortion due to take place in Our Lady of Lourdes on Monday morning. Please pray hard that the #mother will recognise the #baby as a gift from God"

— Ray Kinsella (@ProfRayKinsella) January 6, 2019
Harris said, "I must say I find it extraordinarily unedifying. I find it pretty darn despicable actually that somebody would take to social media – that anyone would take to social media and endeavor to create a public conversation about an individual patient's care.
"Any service that is provided legally here in our country deserves to be treated with absolute respect and the confidentiality of a patient must be to the fore.
"We will defend and protect patient confidentiality for any woman or indeed any citizen accessing any health service.
"It's an attempt to drag us back to a pre-repeal place and that is one place we are not being dragged back to."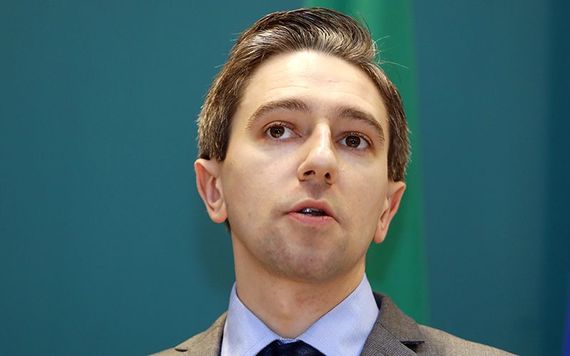 2
The minister added, "I want women to know that these services are legally available in our country and we are going to make sure that women can access them in a free, safe and legal manner."
Kinsella, a professor of banking and financial services and healthcare at University College Dublin, and a respected commentator on the Irish economy reaffirmed his opinion. He said abortion services were a deflection from the "life-affirming" health services which, he suggested, should be the primary responsibility of health provision.
A small group of seven people protested outside the hospital, carrying placards saying Abortion Is Murder and Killing in Progress.
Among them was Charles Byrne, who took an unsuccessful legal challenge to the outcome of the referendum on Eighth Amendment to the Constitution.  Last year's referendum permitted abortion in Ireland from January 1.
Byrne said, "It is a quiet protest. We are not going to leaflet people, we had the leaflets in the referendum; this is merely to show support for that child that is losing their life today."
Should protesting this now legal medical procedure be illegal? Are these protestors guilty of intimidation? Let us know your feelings on the matter in the comments below.