Irish golfer, Mr. Everyman, is humble grounded and a giant of the golfing world. What's not to like.
The older I get, the more I like sports.
There is a defined beginning, middle and end, a winner, a loser, and a contained sense of drama that ends at the final whistle or last hole.
Watching Shane Lowry win the British Open on Sunday was one of my all-time favorite viewing moments.  The guy looks about 15 pounds overweight – at least compared to some of the other sleek stars on the PGA Tour – a Mr. Everyman who just happens to be a champion golfer after winning the British Open.
What's there not to like about Lowry?  He is remarkably humble, revealing that his favorite moment on Sunday came when he learned that his scores were being broadcast over the loudspeaker system in Croke Park, home of the GAA.
My second favorite moment was Lowry's comment when asked what was the first thing he would do with the Claret Jug when he went home to Offaly. "Bring it home to show to my granny," he said, the woman he is exceptionally close to.
"I hadn't drank a brandy since 2009 - drank two yesterday, it's nearly killing me."

Shane Lowry's grandmother recalls watching her grandson win #TheOpen pic.twitter.com/MN1c8CVs8Y

— GOLF.com (@GOLF_com) July 22, 2019
His GAA obsession is well known. He's said many times that his favorite way of relaxing before the final round of a tournament is to watch GAAGO, the online service from RTE that shows all of the Gaelic football and hurling games.
Though Lowry pulled off an incredible feat by winning the British Open against the best golfers in the world, it was not, in my opinion, his greatest single achievement.
That would have been his victory as an amateur in the Irish Open 10 years ago before he turned professional. The odds of him winning the tournament were 250-1, and his mother bet €50 on him.
Read more: Shane Lowry slept with British Open trophy, he admits
As Lowry explained at the time, he was broke and had rented a small house where he had to pay for the electricity as he used it.  "That house was dark a lot of the time," he remembered.
Lowry also had to watch as the man he defeated, Robert Rock, accepted the €500,000 check that could have been his.
Lowry did not have a classic golf pedigree, but his father Brendan was an outstanding athlete, a GAA player with his native Offaly.
He too accomplished the impossible back in 1982 when the greatest Gaelic football team of all time, Kerry, was going for the historic five in a row of All-Ireland victories.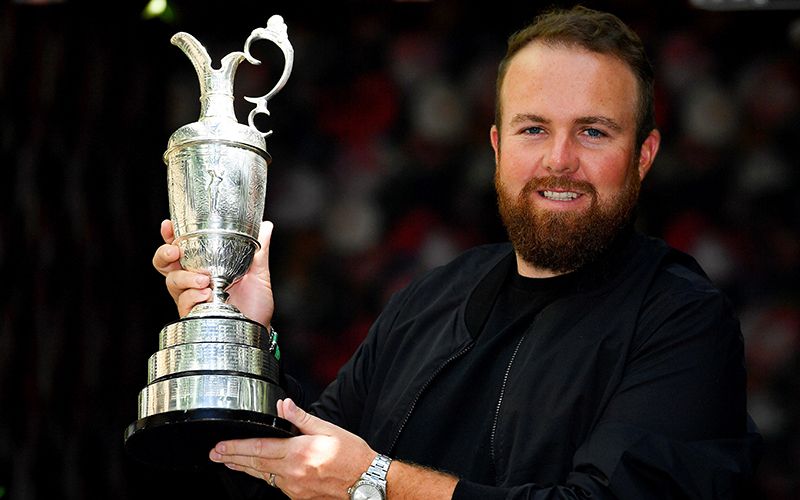 2
Brendan Lowry was playing with Offaly, which pulled off the greatest upset perhaps in the history of the GAA by defeating Kerry with a famous goal scored by Seamus Darby.
So when it comes to long shots, the Lowry family knows all about victory against all odds.
Lowry's first golf coach remembers him playing the small nine-hole course near his home. He said he was drawn to Lowry "because he just hit the ball."
He didn't think or fret or work out angles of approach because he had a natural swing. He just hit.
Lowry did plenty of natural swinging during the British Open. All the smart money beforehand was on the local, Rory McIlroy, who blew his chances literally on the first hole of the tournament when he took an extraordinary eight strokes.
Lowry was the only Irish hope, and there is no question that leading a major tournament going into the last day is unbelievable pressure.
But Lowry is supremely confident. He once said pressure is for tires, and he clearly meant it on Sunday as he easily captured the Open by six strokes.
In an era where golfers all seem to look and act the same – perfect physical specimens, tremendous workout activity – Lowry looks as if he stepped out of McDonald's.
But on Sunday, he was the giant of the Giant's Causeway, triumphing with great ease.
An emotional Shane Lowry on what the Open victory means to him and the people of Offaly at this evening's homecoming in Clara pic.twitter.com/WqkjqoGJ2w

— RTÉ Sport (@RTEsport) July 23, 2019