Actress Rose McGowan has been the most vocal of Harvey Weinstein's victims for sure, using her Twitter account to call him out for his disgusting behavior and all of his enablers too.
Not surprisingly, McGowan has Irish blood running through her veins, and back in 2008, she told reporters at the Toronto International Film Festival that, had she grown up in Belfast, she would "100 percent have been in the IRA."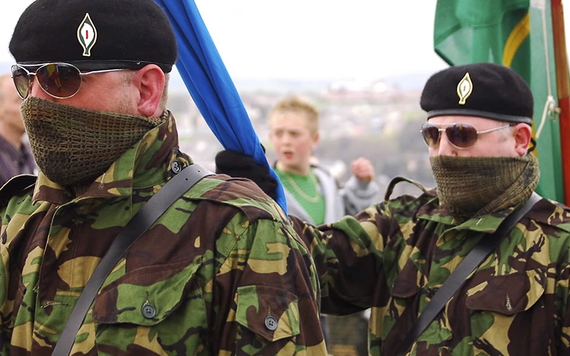 2
She made the remarks at the premiere of the film Fifty Dead Men Walking, which was based on the memoirs of an RUC Special Branch agent who infiltrated the IRA.  Martin McGartland wrote a book about his double life, and a film was made starring McGowan and Sir Ben Kingsley.
McGowan played an IRA operative and clearly took to the part.  "My heart just broke for the cause," she said.  "I imagine, had I grown up in Belfast, I would 100 percent have been in the IRA. Violence is not to be played out daily and provide an answer to problems, but I understand it."
The film's director wasn't too happy with his star for speaking her mind.  Nor, unsurprisingly, were unionists, who called McGowan's comments "foolish and offensive."
Read more: Domhnall Gleeson confirms theory about Irish sons and their mammies