Malachy McAllister, the former Irish republican prisoner who has built a life in the U.S. for himself since 1996, is expecting to be deported back to Belfast next Tuesday, April 30 on an order from the Department of Homeland Security.
"I'm spent, just spent. I've been getting calls regularly but the reality is that I have to prepare my family to leave," Malachy McAllister told the Irish Voice on Tuesday afternoon.
"I've been fighting and fighting for so many years. So many great people in the Irish American community have been fighting with me too. But I'm just spent," a weary-sounding McAllister, a native of Belfast, added.
There are still political efforts being made on McAllister's behalf, led by Senator Charles Schumer and Congressman Peter King of New York, but Congress is on recess until Monday and the DHS order of deportation is set for April 30. Cardinal Timothy Dolan has also been making efforts on McAllister's behalf.
4
Earlier this month, Senator Lindsey Graham, Republican of South Carolina, had asked the DHS to postpone the deportation of McAllister for another six months, but DHS denied the request.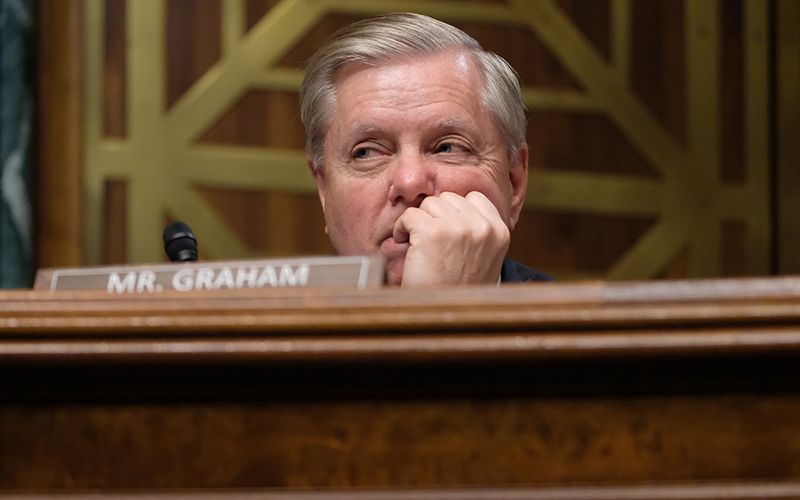 4
Now, McAllister is preparing to return to his hometown, which he says he is fearful of doing because of the threat of loyalist violence against him and past collusion between loyalists and the British government.
"I am absolutely afraid. It's like I'll have a red target on my back," said McAllister, who has been subject to deportation for years while his case for political asylum remains in the courts. 
Back in 1981, McAllister was sentenced to nearly four years in jail for his involvement with the paramilitary Irish National Liberation Army.  In 1988, after a loyalist attack on his Belfast home, he and his young family – his late wife, Bernadette, and their four children – fled to Canada and eventually to America.
McAllister currently lives in New Jersey, where he owns a construction business. He lives with his partner and young son and has been deeply involved with a number of Irish American groups, including the AOH, the United Irish Counties, and the New York City St. Patrick's Day parade.
A release distributed Tuesday on McAllister's behalf said in part, "Irish America has just marked the 21st anniversary of the Good Friday Agreement and with the countdown underway to Malachy's deportation the DHS hasn't acknowledged the goodwill and work that has been put into the peace agreement by the Irish American community and Malachy McAllister, whom has worked tirelessly for peace in Northern Ireland.
"The latest intercession in an attempt to prevent Malachy's deportation comes from none other the head of the Catholic Church in New York, Archbishop Cardinal Timothy Dolan whom has reached out to the White House.  Irish Ambassador Dan Mulhall and the Irish Embassy have also made a direct request to Vice Admiral David P. Pekoske, acting deputy secretary in DHS highlighting the peace process aspects of Malachy's case.
4
"Others supporting Malachy's cause include Patrick Lynch (president PBA, NYPD) members of the 69th Regiment (the Fighting 69th) and many more stepping up to support a man whom has lead an exemplary life for the past 23 years in the United States of America.
"But, it doesn't just impact Malachy's life. Two of his children, Nicola and Sean's, immigration status is still unresolved. Malachy's has a seven-year-old American-born son Cadán whom is in first grade, and grandchildren born in the U.S. 
"DHS should seriously consider the full concurring statement and request by the president's own sister, former 3rd Circuit Court of Appeals Judge Maryanne Trump Barry, when she pleaded with the attorney general to let the McAllister family stay in the United States. 
"She said, 'We cannot be the country we should be if, because of the tragic events of September 11, we knee-jerk remove decent men and women merely because they may have erred at one point in their lives. We should look a little closer; we should care a little more. I would ask — no, I would implore — the attorney general to exercise his discretion and permit this deserving family to stay.'"
Read more: Ireland's blood-soaked history and the tragic murder of Lyra McKee