Paris Brosnan the modeling rising star and son of the Irish James Bond has just rapped on his first short movie about childhood hunger and his travels in Sri Lanka
Pierce Brosnan and his wife of 18 years Keely have always bee socially conscious and not shy about promoting their passions – particularly the environment – so it's not surprising that their youngest son, 18-year-old high school senior Paris, is interested in pursuing like-minded goals.
Read more: Dr. Pierce Brosnan addresses anti-Irish racism in Penn commencement speech
Paris just completed his first short film about childhood hunger and traveled to Sri Lanka to highlight the work done by the UN World Food Programme (WFP) in conjunction with the cosmetics giant Clarins and the American-based philanthropy FEED, founded by Ralph Lauren's daughter-in-law (and Bush family niece) Lauren Bush Lauren.
Pierce and Keely hosted a dinner in their Malibu spread last month to showcase their son's debut work.  Celebrity chronicler of choice People magazine was on hand.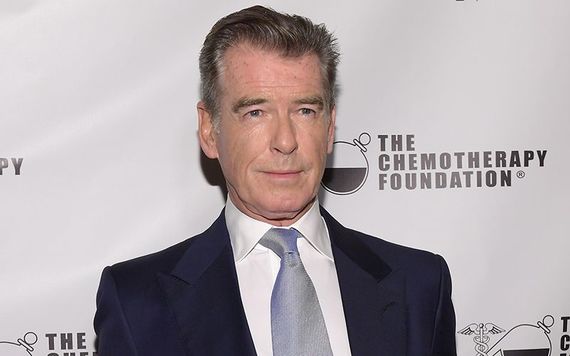 2
"When I got the opportunity to go to Sri Lanka I had to do it, and it was amazing," Paris told the mag.
"This was an opportunity as a filmmaker to go out and see another part of the world, see how kids are living and shed some light on important issues that are going on there."
Paris, People reported, "visited schools and farms to see up close how WFP connects local farmers with its meals program and ultimately serves both under-nourished students and the local economy." Big brother Dylan, 22, who like Paris has dabbled in modeling, provided music for the film. "Dylan is the one who really inspired me to make films," said Paris. "He is my biggest role model and the coolest dude I know."
Mom and dad couldn't be more thrilled with their boys. "I am beyond words, flabbergasted really," Brosnan said.  "I'm over the moon for both of our sons."
Keely has made documentaries about the declining state of the environment for many years. "They're the heartbeat of our family," she said of her kids.  "It's been a privilege to be their mother and to watch them grow into the artists that they are. They're just emerging. It's amazing to watch them flourish." 
Read more: Pierce Brosnan says being Irish helped him prepare for latest role