Old friends from the Washington Ireland Program aren't the least bit surprised at the 38-year-old doctor's success
At 38, Leo Varadkar is one of the youngest world leaders – he was named taoiseach in June – and his old friends from the Washington Ireland Program (WIP) aren't the least bit surprised.
Varadkar participated in the highly regarded WIP back in 2000, the first year that students from the Republic of Ireland were accepted for admission.  Since 1995 the WIP has brought ambitious Irish students who exhibit leadership potential to the U.S. for summer internships on Capitol Hill and other businesses and agencies.  When it was founded the focus was on students based in Northern Ireland, similar to Project Children which was created in 1975 to bring Catholic and Protestant kids to America to meet and enjoy shared experiences away from the strife at home.
Varadkar was a student at Trinity College in Dublin studying medicine when he was chosen for the competitive program which accepts only 30 students per year.  He served as an intern with then Congressman Jack Quinn of New York.  It didn't take long for the future doctor and aspiring politician to make a big impression.
4
"He was extremely smart, a really great guy. His personality hasn't changed since," Kathryn Walls, a corporate attorney in Belfast who was a member of Varadkar's 2000 WIP class, told the Irish Voice.
"He spoke about studying medicine and wanting to be the minster for health so that he could use his knowledge of medicine in politics. He spoke openly at that time of studying medicine not for a long term future as a doctor, but rather for a political career."
Walls has stayed in contact with Varadkar since their days in D.C.; her brother was a student at Trinity with him as well. 
"Ireland is lucky to have Leo," she says.  "And he's totally dedicated to his political career.  He will leave his mark for sure.  For someone so young to win a leadership contest was no mean feat."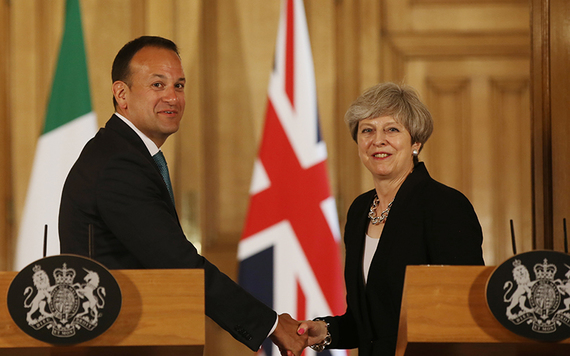 4
Some Irish students who come to America for a summer on various programs like the J-1 visa do so primarily with the intent of letting loose.  Varadkar wasn't one of those students, but his time as a 20-year-old in D.C. wasn't all work and no play either.  The WIP is interwoven with a strong social component to allow the students the chance to get to know one another and form lasting bonds.  
"He's really a great guy, fun to be with," Walls says of Varadkar.  "Our program included outdoor pursuits, team building exercises and occasional evenings out.  All of us learned a lot from each other."
Carol Wheeler started the Washington Irish Program in 1995 and has remained involved since.  She too remembers Varadkar as being keenly interested in politics.
"I think he learned a lot from his time in the program. He's still very supportive of it," Wheeler told the Irish Voice.
"I can't say that I knew him very well when he was here, but I remember him as being very bright and ambitious."
Wheeler was very friendly with Kathleen Barger, the woman who opened her home to Varadkar for the summer. (WIP students are placed with host families in the area who volunteer room and board.)  Barger lived outside of D.C. in Alexandria, Virginia. 
"I was always taken by what a good house guest she said Leo was," Wheeler said.  "He never minded living outside of D.C. He was unfailingly polite and respectful."
A few years ago Varadkar, who was then a minister in the Irish government, attended a WIP event in D.C. Barger was there and wasn't feeling well, Wheeler remembered.  Varadkar left the party early with her to ensure that she got home safely, though there were others on hand who offered to do so.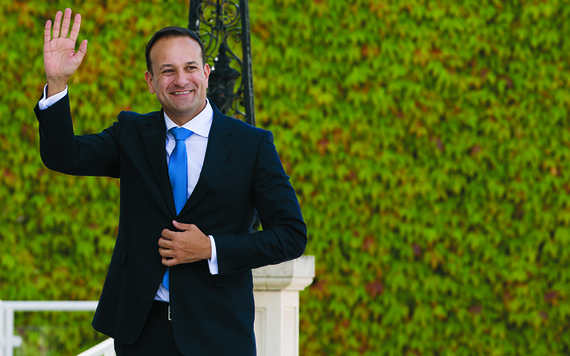 4
"That was Leo, always so nice and considerate," says Wheeler.  "He was very fond of Kathleen.
"He spoke at the event about how much he learned from the program, and how he found it so valuable to meet students from the North.  I have no doubt that he will do great things as taoiseach."
Varadkar remains committed to supporting the WIP, says the current executive director Bryan Patten.  The taoiseach's special adviser Philip O'Callaghan is also a graduate of the WIP.
"Hopefully he won't be the last taoiseach who comes from the program," Patten told the Irish Voice.
"He was a participant in the first class that included students south of the border.  So he had a real exposure to Northern Ireland politics that I think has helped him in his career."
Patten is working with O'Callaghan to involve Varadkar in a WIP event scheduled for Dublin in September.  At the organization's most recent board retreat last year Varadkar spent the evening with members.
"His experience has stayed with him, that's for sure," Patten said.