Bernadette McAliskey, who as Bernadette Devlin was a political figurehead in Northern Ireland 50 years ago, has said she wouldn't vote in a border poll to join the Republic which she calls the Free State.
At an event in Derry on Monday marking the 50th anniversary of the Battle of the Bogside, 72-year-old McAliskey warned that Irish people need to get out of the "nationalist conversation."
The Irish Times reported she said, "It's increasingly narrow and sectarian and in a world where nationalism is hell-bent on fascism it will sooner or later take us in the same direction."
She said that there was "no progressive nationalist agenda on this island at this time." She asked, "Who in their right mind in a border poll would vote to join the Free State?
"Who in their right mind would join the existing Free State? Nobody! Well, not me, anyway."
Read more: The Irish people who have been barred from the US
McAliskey was one of the leaders in the Catholic Bogside district of Derry when rioting sparked by an Apprentice Boys parade spiraled into a three-day battle from August 12 to 14, 1969, between the RUC and local campaigners determined to keep them out of the area.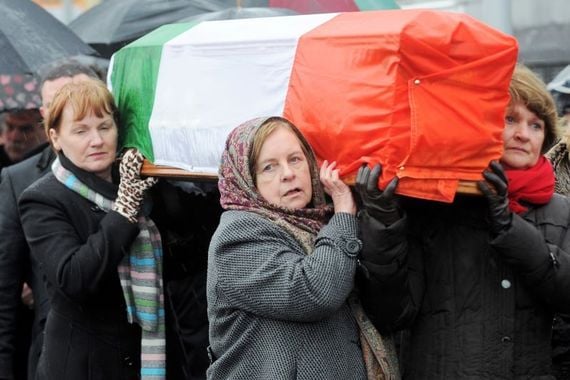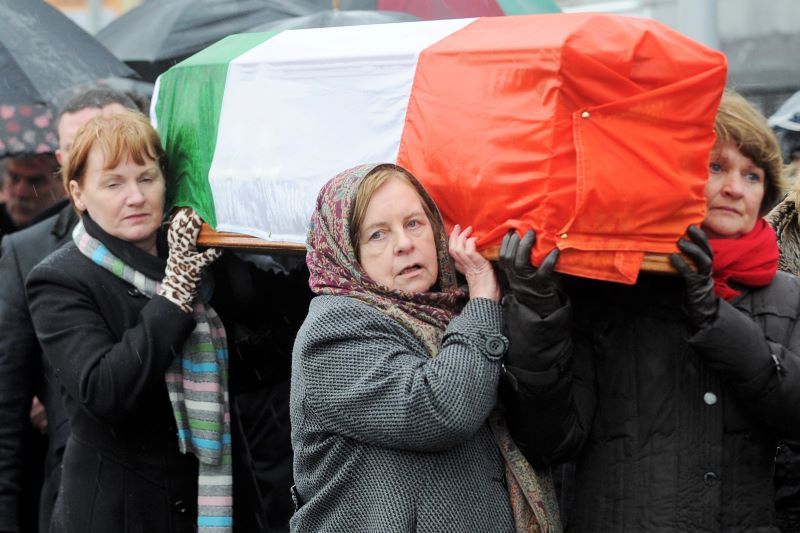 2
It ended with the deployment of the British Army on the streets of Northern Ireland, and what was intended as a limited operation lasted for 38 years and became Britain's longest continuous campaign.
 Just days before her 22nd birthday, civil rights campaigner McAliskey became the youngest MP when she was elected for Mid-Ulster to Westminster in April 1969.  She held her seat as an independent republican until 1974.
In Westminster, on the day after Bloody Sunday in 1972, she slapped Tory Home Secretary Reginald Maudling across the face when he incorrectly asserted that the paratroopers who killed 13 marchers had fired in self-defense.
This week, anticipating Northern Ireland would exit the European Union under Brexit, she accused "the capitalist classes of Ireland" of extolling the virtues of the EU.
She added, "We who oppose that have got to find a united European platform for opposing it, and I think we'll be left going out (of the EU) which leaves us further isolated from our European colleagues and the European trade union movement.
"In or out, the fight goes on."