An Irishman has been jailed for two and a half years for fundraising and transferring money to the Islamic State terrorist organization.
Hassan Bal, 26, pleaded guilty at Waterford Circuit Court to two charges of providing and attempting to provide funding for ISIS.
Bal, who moved to Ireland when he was 12 and is now an Irish citizen, had attempted to travel to Syria to fight for ISIS in 2015, but was sent home by Turkish authorities.
Read More: Waterford man to be sentenced for funding ISIS
Judge Eugene O'Kelly sentenced Bal to four and a half years but suspended the the final two years. Bal's sentence was also backdated to April 2017 when he was initially taken into custody.
This is the first time anyone has been jailed under Ireland's tough new anti-terrorism funding legislation, the Irish Independent reports.
Bal was first arrested by Gardaí in Waterford following an undercover operation by Omar Wahid, a journalist with the Daily Mail in London, who was investigating a senior ISIS official in the UK known as 'Omar Hussain,' nicknamed the 'Supermarket Jihadi.'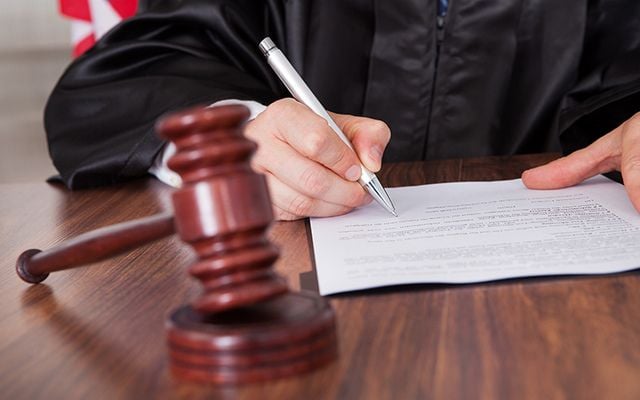 2
Posing as an ISIS sympathizer, Wahid made contact with Omar in 2015 using KIK, a special encrypted social media messaging service. He told him money might be available for ISIS, and the Omar aced the reporter to transfer the money electronically.
Wahid refused to transfer the money citing security reasons, so arrangements were made for contact with an ISIS operative called 'Abu Issa Amriki' in Syria and a UK operative called 'Abdul Britani.' The UK operative was later found to be Hassan Bal, who was in fact located in Ireland.
Wahid said he would drop-off money in an envelope at a builder's merchant in London, which would be collected by Bal's brother, who simply though he was doing his brother a favor. The envelope did not contain money, but a street guide was inserted instead. After the drop-off was made, Wahid contacted the Metropolitan Police in London.
The two charges accused Bal of breaching section 13 of the Criminal Justice (Terrorist Offences) Act of 2005, which holds a maximum sentence  20 years in prison.
Read More: Midwife helped ISIS soldiers' Irish wives give birth in Syria
In a letter to the judge, Bal said: "I don't know how to put into words how sorry and remorseful I am."
"I have come to my senses. I regret what I did. I was feeling like a coward (over Syria). I became close minded to all the wrong (ISIS) were doing. I believed it was my duty religiously and morally to support them."
"But I want you to know, Judge, I have truly changed."
"I am so deeply sorry for my crimes. I would ask, Judge, for your mercy. All I want to do is go home."