The Irish sports star accused of raping a woman at a Dublin hotel, in December 2018, has been arrested and released without charge after questioning.
The arrest comes after the woman, who was allegedly raped and badly beaten by her attacker in a hotel in South Dublin, made a formal statement.
Previously the woman had been "too terrified" to make an official complaint to police although she had been escorted to Dublin's Rotunda Hospital Sexual Assault Treatment Unit by officers after the assault.
The sports star presented himself to police at Dundrum Garda Station on Thursday night, having made an appointment. He was accompanied by his lawyer.
A garda spokeswoman told the Irish Mirror:
"Gardaí [Irish police] in Dundrum investigating an alleged sexual assault reported on Monday 10th December 2018 arrested a man on Thursday 17th January 2019.
"The man was detained at Dundrum Garda Station under Section 4, Criminal Justice Act, 1984. He has since been released without charge.
"A file will be prepared for the Director of Public Prosecutions. The investigation is ongoing."
While the police are preparing a file for prosecutors the sportsman is not thought to have been charged.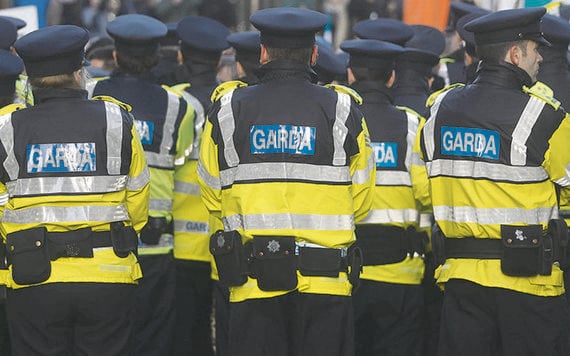 2
Shortly after the alleged sex attack took place in a penthouse room at a south Dublin hotel the police revealed that the survivor was "too terrified" to make a formal statement to the police.
On Monday morning, Dec 10, 2018, police were called to the woman's home where she made an initial complaint. She alleges that she met the famous Irish sports star in Dublin while socializing with friends. The woman and sportsman, who were known to each other, then went to a high-end south Dublin hotel where she alleges the sex attack took place.
Police found her "bruised and battered" in her home and removed bloodied clothes from the premises before the woman, a mother of one who is in her 20s, was taken to the Sexual Assault Treatment Unit at the Rotunda Hospital for treatment, by ambulance.
A senior police source told the Irish Independent newspaper at the time "The victim is too afraid to make a formal complaint at the moment, but that could change at a later date."
A police source also told Irish Mirror "Detectives and scenes of crime gardai arrived at the hotel on Tuesday evening. Their focus was to gather CCTV and examine any potential scene in a room to find traces that could identify the attacker through DNA.
"The victim has not made a statement as yet. She is in a deeply distressed state and is struggling emotionally. No arrests have been made."
At the time a police source said that despite the fact that the woman was too scared to make a statement the police continued to investigate the alleged crime.
They said, "At the end of the day, there is no doubt that this young lady suffered a horrendous ordeal – the examinations and all the evidence shows that she was raped and very badly assaulted in that penthouse suite."
Read more: Unruly New Zealand tourists who went viral confirm they're not Irish