South Dublin police report that an internationally renowned Irish sports star allegedly raped and beat a woman, in a Dublin hotel, on the morning of Dec 10.
An Irish sports star has been accused of raping and beating a woman during an alleged sex attack in a Dublin hotel. The incident was reported by the woman to a south Dublin police station on the morning of Monday, Dec 10.
The woman was taken to the sexual assault treatment unit at the Rotunda Hospital, in Dublin's city center.
No arrests have been made. The accused, whose name has not been released by authorities, protests his innocence.
The Irish Independent reports that the allegation made is being considered "extremely credible."
 The Daily Mail reports that the woman, in her 20s, was out socializing with friends before she went to the hotel, in the Dublin 2 area of the city center. The alleged sex attack took place between midnight and 2am on Monday, Dec 10.
The accused sports star was also out socializing that evening.
The woman went to a south Dublin police station on the morning of Dec 10 and reported the attack. She was then taken to the Rotunda Hospital for treatment.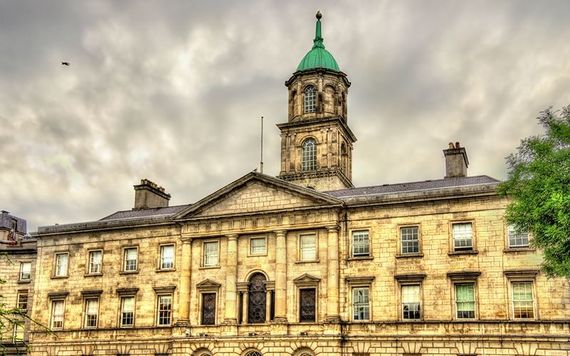 2
An investigation into the case being carried out by the police at Pearse Street station, in Dublin, as the alleged incident took place in the city center.
Sources within the police department told the Daily Mail on Monday:
"The young woman presented to her local Garda station on Monday morning to report a rape.
"She had been socializing in the city center on Sunday evening. She returned to a city center hotel where she alleges the rape by a well-known sports star took place."
Another police source told the Irish Mirror:
"They'll have to check for CCTV footage and the possible crime scene.
"It allegedly happened between 11:30pm and 3:30am after she went to a hotel room with the alleged attacker."
The accused has not yet been interviewed by gardai, but it is understood this could happen as early as Tuesday. It is reported that the alleged victim are known to each other.
Read more: Irish lecturer murdered by Muslim student in Paris for insulting "the prophet"