Ian Luebbers was the Men's Senior World Champion of Irish Dancing in 2018
The Irish dance community around the world is mourning the loss of one it's brightest stars, Ian Luebbers.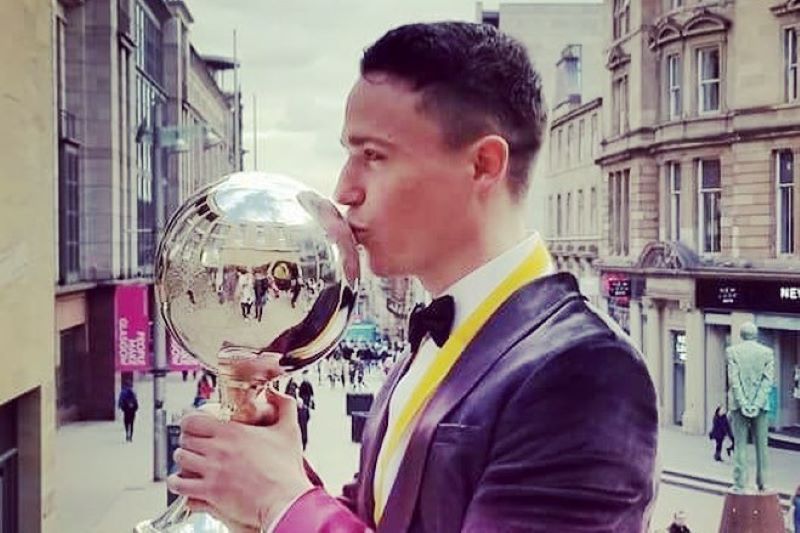 2
Luebbers enjoyed an illustrious Irish dance career that began at the age of just 5 years old in Downington, Pennsylvania. The talented Irish dancer claimed several regional and national titles within the CLRG Irish dance organization, and in 2018, he claimed his first-ever World title after transferring to the prestigious Holly & Kavanagh Dance Academy in Dublin, Ireland.
Many are now sharing this video of Luebbers performing his award-winning setpiece Planxty Hugh O'Donnell from the 2018 World Irish Dancing Championships:
After winning the World title, Luebbers shared in a public Facebook post what caused him to make the move that ultimately helped him realize his lifelong dream:
I booked a flight to Dublin and got a suitcase out of the attic. A week later, I said goodbye to my friends… my family…...

Publiée par Ian Luebbers sur Mardi 12 juin 2018
Read More: Irish dancing across the wondrous Irish landscape
Earlier this year, Luebbers sat down for an hour-long interview with The Irish Dance Podcast, where he said: "Nothing that happens in the world of Irish dancing reflects your inherent worth… it all just a mirror that reflects your mindset and how you see yourself. Change the way you see yourself and you'll change the way you dance."
This year, Luebbers came in 2nd at the World Irish Dancing Championships that were hosted in Greensboro, North Carolina.
Read More: An insider's look at judging the World Irish Dancing Championships
Now, Luebbers is being remembered as an "inspiration" across social media.
Tributes poured in on a picture shared on the Holly and Kavanagh Dance Academy's Facebook page which featured Luebbers with his teachers Niall Holly and Joanne Kavanagh:
RINCE Magazine shared a post on Facebook, remembering Luebbers as an "inspiration":
The McConomy School of Irish Dancing, based in Co Derry, also shared a tribute:
Southern Academy of Irish Dance, based in Tennessee, offered their condolences after the loss of a "tremendous talent:"
On June 13, friends of the Luebbers family launched a GoFundMe to "assist the family with funeral costs and to provide some relief during their time of bereavement."