It's so hot in Ireland right now that you can no longer place bets on the weather. 
As Ireland continued to sizzle in the heatwave yesterday on what was the hottest day of the year to date, bookies suspended betting on the 131-year-old record being broken for the highest temperature ever recorded in Ireland.
Mercury levels hit their highest ever point on June 26, 1887, when temperatures soared to 92F (33.3 C) within the grounds of Kilkenny Castle.
Read More: Ancient Irish recorded solar eclipse for the first time in 512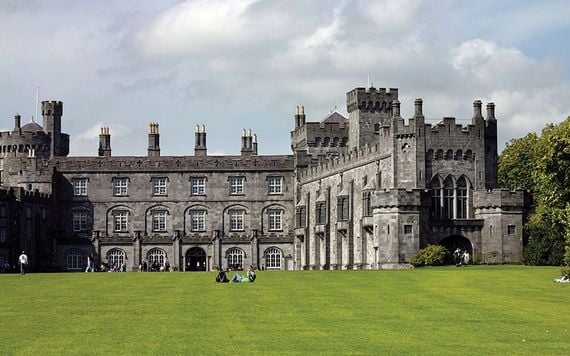 3
Like the current month, June 1887 was particularly hot and dry in Ireland, particularly in the south-east of the country.  According to records, just 5mm of rain was recorded in Kilkenny during that month.
Read more: Irish roads dangerous - literally melting - in the heat
Now with signs that Ireland could be about to record a new record-breaking temperature, Irish bookies Paddy Power has suspended bets after being inundated with wagers over the past week at 10/1 for mercury levels to hit a new high.
A spokesperson for the bookmakers said yesterday:  "Punters are either trying to pull a stroke or they've got sunstroke.
"Either way, we've had to pull the plug on this market due to the volume of bets we've seen on Ireland sizzling its way past all previously known records. If Met Eireann announces a weather warning, it will herald a nationwide race to the nearest beach.
Read More: What to expect from the weather in Ireland
3
"And if Kildare v Mayo is called off this weekend, there really will be a meltdown."
Earlier this week, BoyleSports were also forced to slash the odds on the record high temperature being broken from 14/1 to 8/1 following similarly high interest from punters.
Meanwhile, Paddy Power has released a string of other weather-related novelty bets, including:
*The Liffey to reach boiling point 10,000/1
*The roof of the Aviva to melt         1000/1
*The Irish Derby in the Curragh to be called off on Saturday    50/1
*Kildare and Mayo to be called off due to water shortages in Newbridge    66/1
Paddy Power also had odds of 2/1 yesterday for Met Eireann declaring a Red weather warning.
The latest developments followed what was the hottest day of the year yesterday, with temperatures soaring to 89.6F (32C) at Shannon Airport - the highest temperature since 1976.
Read more: Longford expected to be the hottest place in Europe this week as temperatures reach 86 degrees
For more great stories like this, sign up for our newsletter or follow us on Facebook!