A small fire broke out in the Guinness Storehouse causing an evacuation but was quickly dealt with. 
In Dublin on Thursday afternoon, Guinness Storehouse evacuated its visitors after a small fire caused some smoke, according to Dublin Live. 
The Dublin Fire Brigade were quickly on hand and no damage was caused. Customers were allowed to reenter the Storehouse and were given free tickets for another visit. 
"There was a small isolated fire in the Guinness Storehouse yesterday," a spokesperson told Dublin Live. 
Read more: Learn all about Guinness at The Guinness Storehouse in Dublin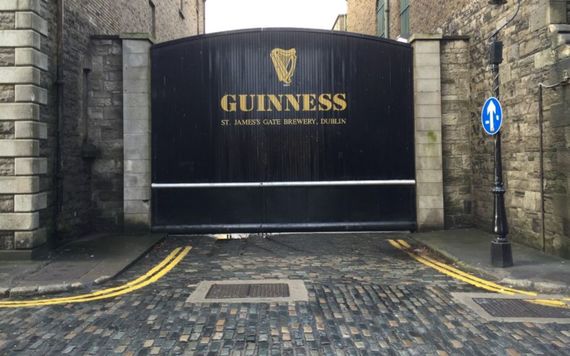 2
"The fire was contained and there were no injuries or indeed any damage to the building. As per our fire safety procedures, the building was fully evacuated and the Dublin Fire Brigade was called to the site.
"There was no damage to the building and we reopened the Guinness Storehouse yesterday afternoon."
"One fire engine has dealt with a minor fire off Victoria Quay, smoke was visible but the incident has been dealt with," added the Dublin Fire Brigade on Twitter. 
Have you ever visited the Guinness Storehouse in Dublin? Did you enjoy it? Let us know in the comments section, below. 
Read more: The Guinness Storehouse in Dublin is set for a record-breaking 2019