The Irish tourist hotspot will welcome it's 20 millionth visitor this year
Dublin's Guinness Storehouse is set to have a record-breaking year as it will welcome it's 20 millionth visitor in 2019.
Read More: Learn all about Guinness at The Guinness Storehouse in Dublin
In a press release, Guinness reported that in 2018, an impressive 1.7 million people visited the famous Guinness Storehouse in Ireland's capital city of Dublin, bringing the total number of visitors to over 19 million since its opening in 2000.
With nearly two million visitors in 2018, The Guinness Storehouse remained Ireland's number one tourist attraction for the year.
4
Now, less than a month in 2019, the Guinness Storehouse is on pace to greet it's 20 millionth visitor this year.
Read More: How to plan your trip to the Guinness U.S. Brewery
Visitors from around the globe flock to the southside Dublin institution to learn all about Ireland's arguably most famous brand, Guinness.
Paul Carty, Managing Director at Guinness Storehouse, said: "2018 was another incredibly successful year for the Guinness Storehouse."
"Our aim is to position Ireland and the Guinness Storehouse as a year-round, 'must visit' destination, to ensure that the contribution of tourism to the economy continues to expand."
"With a focus on seasonality, this year we heavily internationally promoted key events: International Stout Festival in November and St. Patrick's Festival in March."
Read More: Guinness' US Brewery welcomes its 100,000th visitor!
"We continually re-invest in our visitor experience to meet and exceed visitors' expectations. As well as plans to double the Gravity Bar in size by late 2019, this year the Guinness Storehouse introduced the Guinness STOUTie, a picture-perfect pint experience that features your own selfie on the pint."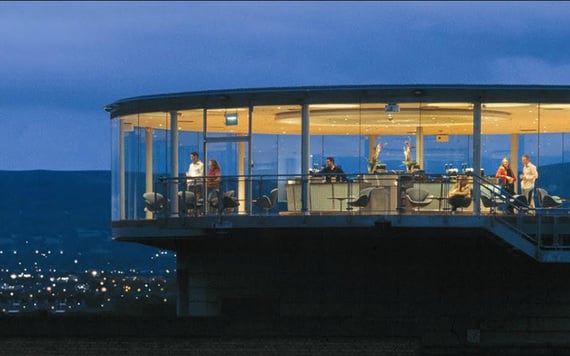 4
"We are very proud of the success of the Guinness Storehouse over the 18 years and of the commitment of our own team at the Guinness Storehouse and all those across the industry who work hard to promote Dublin and Ireland as a world-class destination. We are excited to begin the next chapter of the Guinness Storehouse as we're set to welcome our 20 millionth visitor this year."
Niall Gibbons, CEO of Tourism Ireland, congratulated the staff of Guinness Storehouse: "This is a remarkable achievement and testament to the hard work of the staff. Overseas visitors regularly tell us that their holiday in Ireland has surpassed their expectations and a visit to Guinness Storehouse is certainly a 'must see' now on everyone's itinerary."
Read More: Guinness' first US brewery in 60 years opens its doors
Can't make the trip to visit The Guinness Storehouse in Dublin? Worry not, as Guinness recently opened their first US brewery in 60 years in Baltimore, Maryland.
4
The American branch of the storehouse welcomed at impressive 100,000 visitors in its first few months of operations.
Have you ever been to the Guinness Storehouse? Let us know in the comments!
You can read more about the Guinness Storehouse here.