Global Greening initiative celebrates 10 years this St. Patrick's Day
St. Patrick's Day will see more than 400 global landmarks turn green this year as part of Tourism Ireland's 'Global Greening' initiative.
Read More: How are the monuments bathed in green for St. Patrick's Day linked to Ireland?
On Thursday, Tourism Ireland announced the global sites that will go green to mark St. Patrick's Day on March 17. Many newcomers are joining "old favorites" in celebrating the Irish holiday.
We are delighted to launch our 2019 #GlobalGreening today, with Minister @Shane_RossTD pic.twitter.com/FB5uj6IkiB

— Tourism Ireland (@TourismIreland) February 21, 2019
Niall Gibbons, CEO of Tourism Ireland, said: "This is the 10th year of Tourism Ireland's Global Greening initiative and each year I am delighted to see even more well-known attractions and landmark sites wishing to get involved and join our St Patrick's celebrations."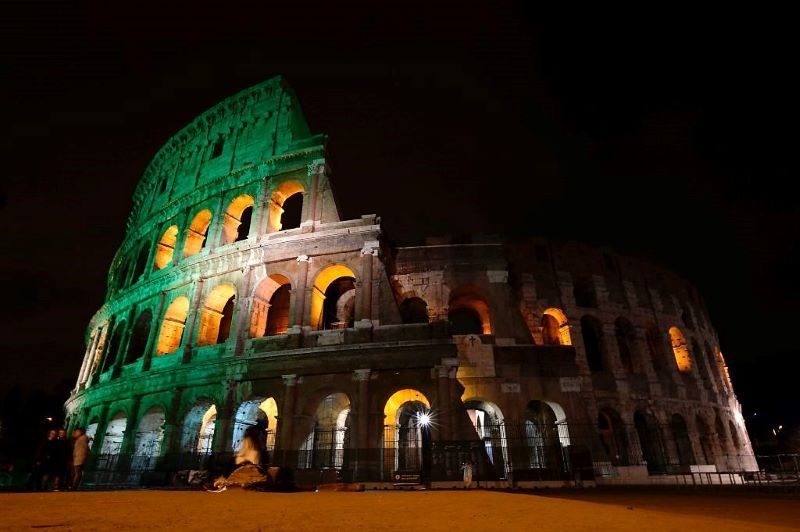 4
"The eagerness of cities and countries everywhere to take part underlines the strength of the deep connection that people all over the world feel to Ireland."
"People across the world instantly identify St Patrick's Day with the island of Ireland and that heightened profile allows us to put the Ireland holiday experience in the spotlight – from Sydney to Singapore and from Rome to Rio de Janeiro."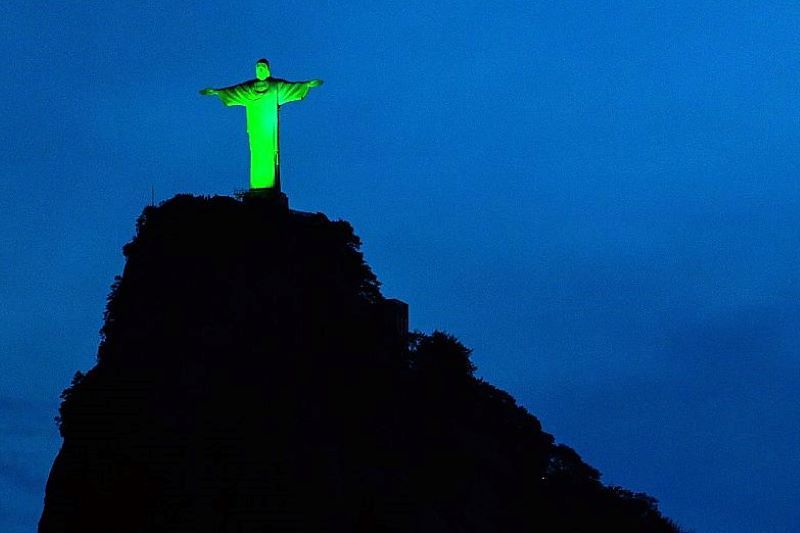 4
Read More: Hundreds of gorgeous landmarks around the world will go green for St. Patrick's Day
Shane Ross TD, minister for transport, tourism, and sport, said: "The St Patrick's Day period provides a unique opportunity to promote Ireland on the international stage and to renew the strong bonds between Ireland, the global Irish abroad and our partners around the world."
"The Greening initiative promotes Irish culture more widely around the world and deepens links to Ireland's diaspora."
New sites that will be going green this year for St. Patrick's Day include City Walls in York, UK; the Pari Rolling street skating event in Paris, France; the Museum of Cycladic Art in Athens, Greece; the Rossiya Theater in Moscow, Russia; The Cotton Tree in Freetown, Sierra Leone; and Victoria Falls in Zambia.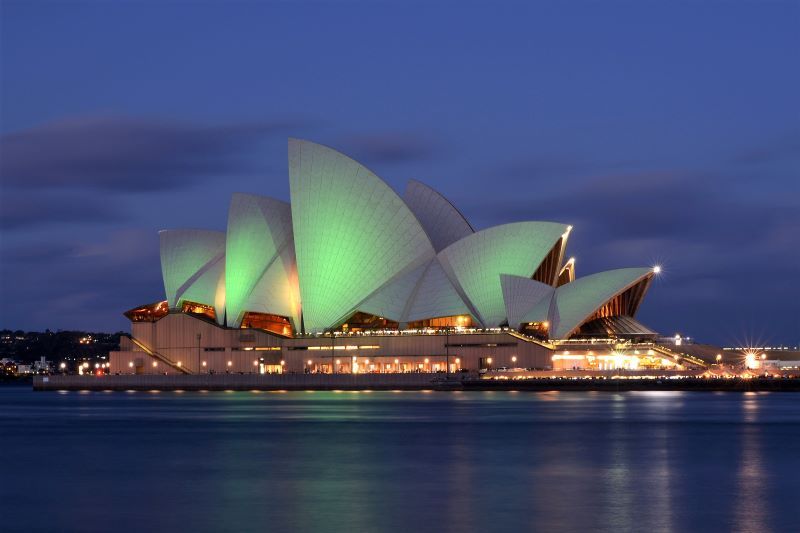 4
Other "old favorites" that will again be lighting up green this year are the Colosseum, the Leaning Tower of Pisa, Niagara Falls, the 'Welcome' sign in Las Vegas, the Sydney Opera House, Burj al Arab, Christ the Redeemer statue, the London Eye along with many others.
Read More: The ten very best ways to spend St. Patrick's Day this year
In the United States, the following landmarks will go green for St. Patrick's Day (new landmarks are denoted with an asterisk):
   Empire State Building, New York
   Atlanta City Hall *
   United Center, Chicago
   'Welcome' sign, Las Vegas
   Metro Historic Courthouse, Nashville *
   Korean War Veterans Memorial Bridge, Nashville *
   Hillsborough River, Tampa
Have you ever visited one of these global landmarks on St. Patrick's Day? Let us know in the comments!