The Irish weather could never stay this mild for long. 2019 may have gotten off to a warm start but expect that to change pretty soon.
Just as we were starting to settle into this abnormally mild weather for the start of 2019, Ireland is set to be hit by a cold front that could see temperatures plummetting into negative figures.
The Irish weather service Met Éireann has predicted that it's going to be a cold one this week, with wide "widespread frost" and the thermometer reaching as low and  26℉ (-3℃). (Okay, okay, we know many of our US readers will not find this that cold or anything to complain about!)
From Tuesday night onward, as rain begins to clear up, a cold front and colder temperatures are expected into Wednesday morning, with the chance of heavy hail and thunder arriving later on Wednesday.
Read more: Ireland had its first snow of the winter this week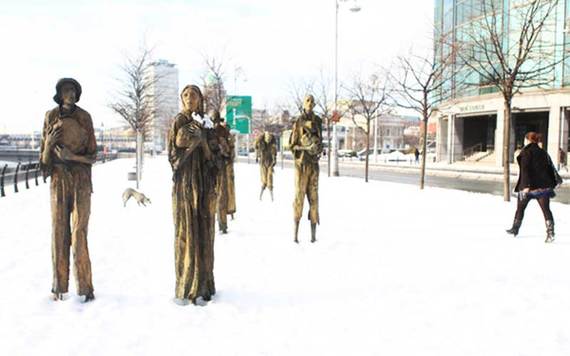 3
"Wednesday will be a colder day than of late. There will be scattered heavy showers and good sunny spells. The showers will be more frequent and with the risk of hail and thunder in the west and north at first but extending to most areas during the day," the forecast reads.
"Top temperatures of just 4 to 7 degrees with a mostly moderate, westerly breeze. Scattered showers will continue for a time on Wednesday night but will become isolated later.
"There will be good clear spells and it will turn very cold with lowest temperatures falling to between -3 to +2 degrees and a widespread frost and some icy stretches. Winds will be light to moderate west veering northwest."
Read more: Will 2019 be Ireland's hottest year on record?
3
"A cold front will push down from the north on Tuesday night and that will bring much colder weather for the rest of the week with temperatures dropping back into single figures with some frost on some of the nights," said forecaster Gerry Murphy on RTÉ's farming forecast.
"We will see showers at times too so something of a change coming in our weather this week."