Silenced Irish priest Fr. Tony Flannery has made a final plea with Church authorities to lift the sanctions imposed on him and other clerical colleagues ahead of the Pope's historic visit to Ireland later this year.
The popular Redemptorist, from Athenry, Co. Galway, was ordered to step down from priestly ministry six years ago by the Vatican's Congregation for the Doctrine of the Faith (CDF) for voicing his liberal views on issues such as women priests, homosexuality and contraception.
Read More: Banned "silenced" Irish priest defies Catholic Church to celebrate mass
But the outspoken 71-year-old, who's a huge supporter of Pope Francis, insists a move to lift the sanctions would be both timely ahead of the papal visit in August, and would receive widespread support from the Irish public.
Fr. Flannery, who's a founder of the influential Association of Catholic Priests, also said the  Church was now far more open and welcoming of diverse opinions under Pope Francis than it was under his more conservative predecessor, Benedict - which he believes makes the continued sanction even more "ridiculous".
Read More: Banned priest says mass for 1,000 in Galway
Reflecting on his censureship on his website [tonyflannery.com], he reasoned:  "The three issues on which I was sidelined - the origin and nature of priesthood, aspects of Catholic sexual teaching, the ordination of women - are now being freely discussed and debated right across the Church.
"And most reasonable people would agree that they all need to be discussed, since there are legitimate questions that need resolutions in all of them.  When I read and hear these discussions going on I sometimes say to myself: 'Why exactly am I in the situation in which I find myself?'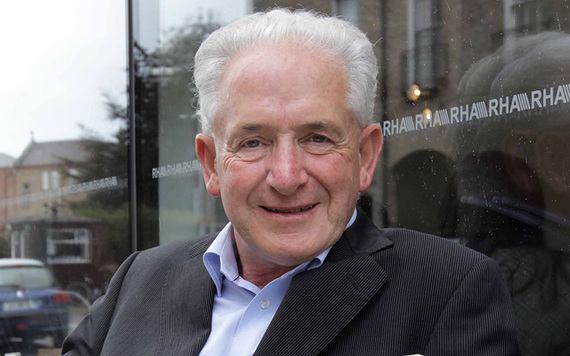 2
"I do actually believe that my Redemptorist superiors, or indeed the Irish bishops, if they really wanted to, could do something in this very different climate in the Church, to get the sanctions against me lifted, and to restore my good name."
Fr. Flannery also said an end to the priestly sanctions would help make Pope Francis's visit to Ireland - the first since Pope John Paul II's visit in 1979 - an even greater success.
"With Pope Francis coming to his country next August, it is important that everything possible is done in preparation for his visit to ensure that he will be well received, as he certainly deserves to be," he said.
Read More: Controversial priest questions Christ's resurrection
"If the Irish bishops really cared about justice and fairness in the Church, they would be making representation through the channels open to them to ensure that the various sanctions imposed on the five living, and one dead, priests because of the writings during the pontificate of Pope Benedict, would be lifted.
"That action in itself would be very well received by the large majority of Irish people, and would help to create the type of openness and welcome that is necessary for the August to be a success."
However, he conceded that the likelihood is that his sanction will remain in place indefinitely, adding:  "I am not holding my breath. The various levels of authority above me in the Church show all the signs of doing what past generations in their position have done.
"They will happily leave me where I am.  If I die suddenly, they will say 'nice meaningless words' over my coffin.  If I die of some lingering disease, they will probably come with some form of 'pardon for my sins', as they partially did for Sean Fagan [late priest who was censured by the Vatican until former president Mary McAleese intervened].  If it comes to that, I hope I will be sufficiently alert to say 'No thanks'.