Northern Ireland's Democratic Unionist party (DUP) faces impossible choice regarding Brexit deal.
If the party rejects the Brexit deal proposing a border down the Irish Sea, it risks Northern Ireland's economy and support for a united Ireland.
However, if DUP leader Arlene Foster and her 10 Westminster MPs endorse the deal, the party will have to face wrath from unionists at home, The Guardian reports.
Read More: Will Boris Johnson betray Unionism and deliver Brexit deal?
In a somewhat ambiguous statement last Friday, Foster said the party desires "a balanced and sensible" Brexit deal that had the support of both unionists and nationalists.
However, Foster reiterated opposition to a backstop or any measure that would "trap" Northern Ireland in the EU.
She said the DUP would only back a withdrawal agreement that is in Northern Ireland's "long-term economic and constitutional interests."
She concluded: "We will judge any outcome reached by the prime minister against the criteria above."
Deputy leader Nigel Dodds has spoken against the idea of Boris Johnson's "double customs" plan for Northern Ireland, in which the country could remain legally part of the UK customs area but in practice would be part of the EU's custom's territory, the Financial Times reports.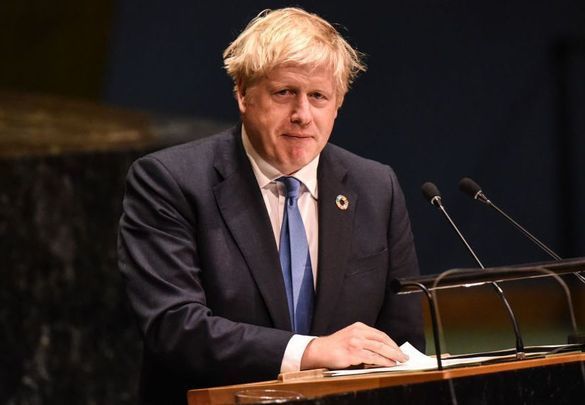 2
Dodds told Italian newspaper La Repubblica: "Northern Ireland must remain fully part of the UK customs union. And Boris Johnson knows it very well. It cannot work because Northern Ireland has to remain fully part of the UK customs union."
According to The Guardian, the customs partnership could be a potential economic boom for Northern Ireland, yet at the same time "politically toxic" for the DUP.
Rival unionists are already protesting against the deal.
Former Ulster Unionist Party MEP Jim Nicholson said he was "concerned Northern Ireland is being offered up as a sacrificial lamb in Brexit negotiations."
"I have watched with increasing concern at how events have unfolded in the last few months," he said, according to The Irish Times. "I fear that Northern Ireland is being offered up by Boris Johnson as the sacrificial lamb to save Brexit for the rest of the UK, the ERG and especially English nationalists."
Read More: Brexit: Irish leader sees "pathway towards an agreement in the coming weeks"
Jim Allister of Traditional Unionist Voice declared that it would be a "fundamental assault upon our position within the United Kingdom."
The DUP's alternative, according to The Guardian, is to reject the deal and "risk holding the bag for a no-deal exit that alienates Northern Ireland's business sector and pushes centrist voters towards Sinn Féin."
Negotiations between the UK and the EU are currently being held at the EU Commission in Brussels, reports BBC News. Later this week,  European leaders will meet at a summit seen as a "last chance" to agree to a deal before the UK's October 31 deadline.