UFC boss compared Irish fighter to Mike Tyson and says "enough is enough" as police carry out an investigation into bar attack
Police plan to charge UFC champion Conor McGregor "assaulting man in Irish pub" and are currently gathering evidence after TMZ released footage of the fighter punching an elderly man, who had refused a shot of his Proper Twelve whiskey.
UFC President Dana White called McGregor's actions "pretty bad" and compared him to Mike Tyson.
The CCTV footage, taken at the Marble Arch Pub, in Driminagh, on April 6, went viral after its release on Thursday. Despite being punched in the cheek by one of the world's best fighters the local man in his 60s didn't budge off his stool.
McGregor will be summoned to Dublin's District Court where he will face minor assault charges, once the police have completed their investigation.
The gardai (police) told the Daily Mail "Gardaí are investigating an assault incident that occurred at a public house in Drimnagh, Dublin 12, on 6/4/19 at approximately 2:30pm. Investigations ongoing in relation to this incident and no arrests have been made to date."
Read more: Fighting Conor McGregor talks fashion
If convicted McGregor will be required to pay a fine for the offense.
Sources told the Irish Sun that the attack took place after McGregor had offered the man a shot of his own whiskey, Proper Twelve. The man reportedly said, "I don't want your whiskey" before being punched.
Meanwhile UFC President Dana White reacted to the footage while speaking on the Jim Rome Show.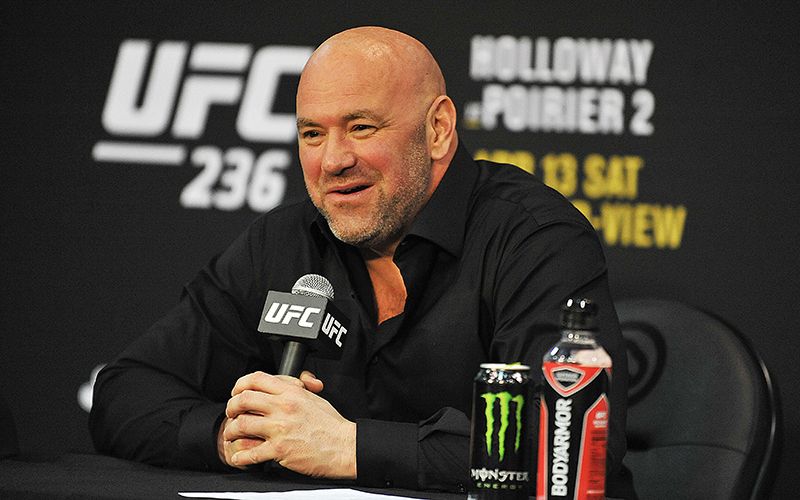 2
He said "When you deal with fighters, guys who fight for a living, there's always something.
"If you look at some of the greatest – Tyson. If you look what Tyson went through in his peak, every time you take a guy who is a professional fighter and you sprinkle a ton of money on top of it, get ready. Get ready for a disaster."
Tyson, a world heavyweight champion, was convicted of rape in 1992. He was sentenced to six years in prison. He also had a litany of legal issues following his career including drug possession and driving under the influence.
White added "You get to the point where you look at a guy like Conor, and you look at the bus incident in New York and all the other things. You look at the camera, the phone and the guy who took the picture of him in Miami when he slaps the phone. What's the number? What's it going to cost Conor McGregor before he decides, ''All right, this isn't worth it. Enough is enough. I need to stop doing this''.
"The incident in New York cost him millions. Millions he had to payout. He had to pay the guy with the phone. What's he going to pay this guy that he hit in the bar? The list just goes on and on. I just don't know when he wakes up and says, 'I've got to stop doing this.'"
This is not the first time McGregor will face legal charges for violence outside the octagon.
In March 2019 he was arrested for robbery and criminal mischief in Miami, after smashing another Irishman's phone when he tried to take a photograph. These charges were eventually dropped and the fighter settled a civil suit with the victim.
In April 2018, in New York, McGregor threw a metal dolly through the window of his rival fighter Khabib Khabib Nurmagomedov and several other fighter's bus. McGregor pled no contest to a single charge of disorderly conduct. He was ordered to perform five days of community service and attend anger management classes.
What do you make of McGregor's recent actions? Is Dana White right? "Enough is enough". Let us know in the comments section below.
Read more: Jail time for men who left drunk Irish teen to die in his grandmother's yard