Pieta House founder and Irish Senator Joan Freeman has joined Solace House, working with Irish immigrants in New York.
A new, free crisis intervention counselling service has opened for the Irish diaspora in New York.
On Wednesday, November 1, Solace House held its official launch in the New York Irish Center in Queens attended by Katherine Zappone, the Irish Minister for  Children and Youth Affairs; and by Ciarán Madden, the Consul General of Ireland in New York.
4
Founded by Pieta House founder and Irish Senator Joan Freeman, the senator has announced her departure from Pieta House on December 31 to concentrate solely on growing the US-based suicide and self-harm service. Intent on serving the Irish diaspora and all other communities and nationalities in New York, Solace House hopes to extend to other areas of the US with high Irish populations in the future.
First opened in 2006 in Lucan, Co. Dublin, Pieta House, a renowned self-harm and suicide prevention center, is one of Ireland's most popular charities with nine branches opened throughout the country.
Pieta House opened its first US branch—its tenth worldwide branch—in the New York Irish Center in Long Island City in Queens in 2014. This New York service will now evolve into Solace House, so as to continue offering a free crisis intervention counselling service to those who experience suicidal ideation or who may otherwise engage in self-harm.
Read more: Why we need to break the terrible silence that surrounds suicide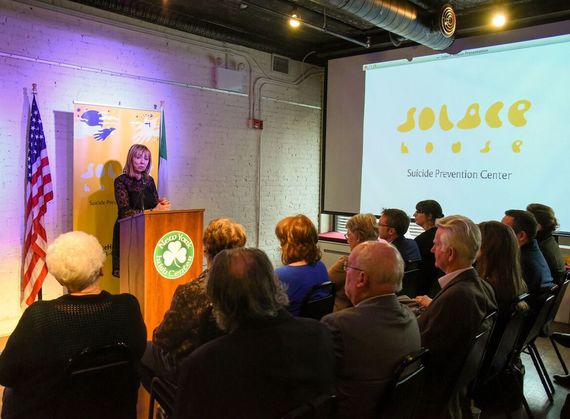 4
"I am so grateful for the generosity, courage and vision of the Pieta Board who allowed me to work in America to identify and meet the need for 'Helping The Irish Wherever They Are,'" said Senator Freeman.  
"At this same time I also want to again acknowledge everyone who volunteered their time and efforts in making Pieta House in Ireland the incredible organization it has become today.
"Pieta House would not exist except for the courage of the men, women and children who came through our service and not only survived, but thrived."
Read more: Mental health resources in Ireland and the US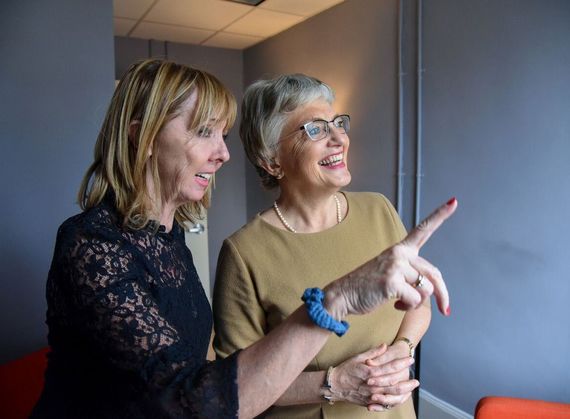 4
After nine years as CEO of Pieta House, Senator Freeman was appointed to the Seanad by Fianna Fáil leader Mícheál Martin in May 2016 and has since campaigned for improving child mental health services. Most recently, she was appointed Chair of the new Joint Oireachtas Committee on the Future of Mental Health.Solace House begins its new undertaking with its first office located at, and in cooperation with, the New York Irish Center located at 1040 Jackson Avenue, Long Island City, NY 11101.
If you would like to reach out to Solace House, please call: 718-482-0001
Or email: rebecca.skedd@solacehouseinc.com.
For more information, visit: www.solacehouseinc.com.