An Irish engineer who climbed Mount Kilimanjaro in honor of his late brother now plans to row the Irish Sea to raise awareness about the rare disease that he died of, epidermolysis bullosa (EB).
Dubliner Kalebh Fynes, 28, reached the peak of Kilimanjaro in Tanzania in August and dedicated the climb to his brother Aaron, who died in 2001 at the age of 16 following a life-long battle with epidermolysis bullosa (EB), a rare condition that causes the skin to blister or tear at the slightest touch. 
Kalebh was just six years old at the time of his brother's death but said in a statement that he has vivid memories of how Aaron would "light up every room". 
"Everyone loved Aaron," Kalebh said. "He had such a special presence and would light up every room.
"Whenever we visited our local football club in Killester, everyone would stop to greet Aaron." 
Kalebh raised €3,235 for Irish charity DEBRA, a national charity offering patient support for people suffering from EB in Ireland, when he climbed Kilimanjaro in August and revealed that he had only ever climbed 1,000 meters before taking on the 5,900-meter challenge in Tanzania. 
"I had never hiked for two days in a row before, and when I reached the top of Kilimanjaro, one of the guides said to me, 'your brother would be so proud of you'.
"That, for me, was the highlight of the trip, and as we prepared for the descent, I was able to reflect more on my reasons for the climb. 
"Reaching the peak of a mountain like this is both a physical and mental challenge and for me, it really put into perspective the challenges that children with EB face daily."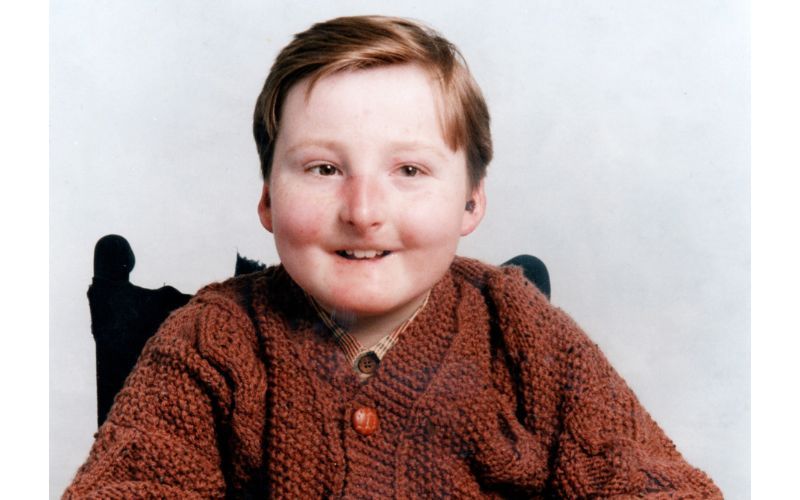 2
Kalebh now intends to cycle from Dublin to Galway and back before rowing across the Irish Sea to raise more funds and awareness for DEBRA. 
"My friends think I'm a bit crazy, but if something like rowing to England helps to raise awareness for Debra, then it's a challenge worth taking on," Kalebh said. 
EB is a rare genetic condition caused by the absence of proteins that bind the skin together, causing the skin to blister and tear easily. 
In the most severe cases, such as Aaron's, patients require bandage changes every three to four hours to treat painful blisters and cuts. 
The disorder affects roughly one in every 50,000 people, with approximately 300 people suffering from the condition in Ireland. 
To donate to Kalebh's DEBRA campaign, click here.