Northwestern Wildcats will take on Nebraska Cornhuskers at Dublin's Aviva Stadium on August 27, 2022, for the Aer Lingus College Football Classic.
The hotly anticipated fixture is scheduled for week zero, and as both teams are a part of the famed Big Ten Conference, over 18,000 US fans and 5,000 European fans are expected to travel for the game.
It is expected that the event will generate a massive €63 million for the Irish economy, providing a much-needed boost for the country's Tourism and Hospitality sectors.
The University of Nebraska fans are renowned for taking over stadiums, home and away, with their famous "Sea of Red", and so with this trip to Dublin, natives can expect to see more red than ever before in the country.
The Northwestern Wildcats are also known as "Chicago's Big Ten Team" due to its proximity to Chicago which makes for a great celebration amongst the Irish spectators, with the high number of the population with close connections and roots in the US city that are so highly valued.
2️⃣0️⃣ days until the 2022 season kicks off at the @AVIVAStadium #TouchdownIreland https://t.co/LmPrhSk4kv

— Aer Lingus College Football Classic (@cfbireland) August 7, 2022
The specially commissioned Waterford Crystal trophy is the perpetual prize for the Aer Lingus College Football Classic. The Keough-Naughton trophy bears the names of two powerhouses of Irish America, Don Keough and Martin Naughton.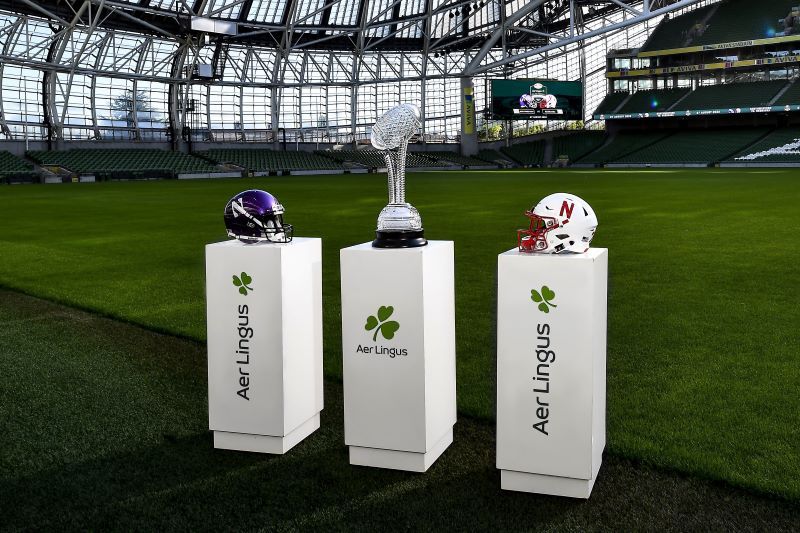 2
The series' principal stakeholders are Aer Lingus, Failte Ireland, Tourism Ireland, and Dublin City Council.
Pat Fitzgerald, the Dan & Susan Jones Family Head Football Coach at Northwestern University, said: "This is an incredible opportunity for our entire University community, from student-athletes to coaches, alumni and fans. 
"We are thrilled that our program will get to immerse themselves into the beautiful Irish culture, while we continue to help grow the game of college football on a global stage. It's an honor to be included in this once-in-a-lifetime experience and can't wait to have the Northwestern faithful join us in one of the world's most amazing settings."
Bill Moos, Nebraska Athletic Director, said: "The young men in our program have been looking forward to this trip and we are happy to provide them this memorable experience. 
"I know our great Husker fan base will be excited as well and the opportunity to travel to Ireland to see their team compete on an international stage will truly be special. I also want to thank Irish American Events for being a great partner throughout this process over the past couple of years. 
Hospitality packages for the 2022 Aer Lingus College Football Classic are on sale here. The Aer Lingus College Football Series will be bringing the usual college football fanfare with it, so attendees can expect lots of fun events including marching bands, cheerleaders, and tailgating parties.
For exclusive information see College Football Ireland and follow College Football Ireland on Facebook, Twitter, and Instagram and follow the hashtag #MuchMoreThanAGame.
*Originally published in 2021. Updated in 2022.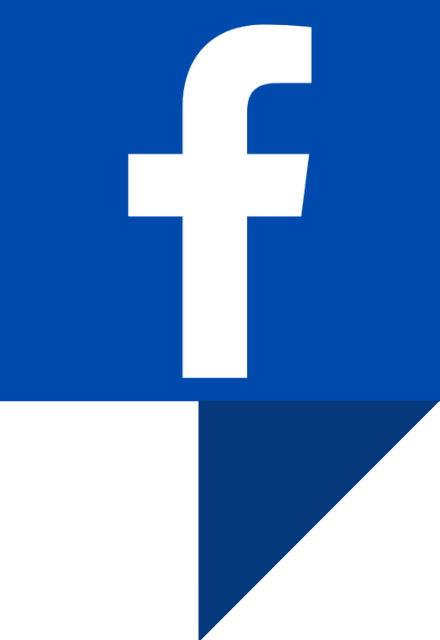 Traveling to Ireland
Are you planning a vacation in Ireland? Looking for advice or want to share some great memories? Join our Irish travel Facebook group.