The diocese of Waterford and Lismore has revealed they are being forced to use their own funds to pay Catholic priests as donations from congregations have seen a massive drop.
The Catholic diocese of Waterford and Lismore has been using internal funds for priest's salaries, rather than money collected from Mass goers three-times a year, due to a major downturn in the amounts collected from parishioners.
The collections refer to three envelopes distributed each year - at Christmas, Easter and in fall - that are supposed to fund priest's salaries. However, the amounts raised in Waterford and Lismore have dwindled in recent years.
Read more: Irish cardinal who covered up for defrocked Cardinal McCarrick gets promotion
Administrators from the diocese report that Christmas 2018 was not the first time they've had to use diocesan funds to pay the priests, approximately 60 in total. In September 2018 they were also forced to raise money from parish reserves.
According to reports, the diocese is now waiting to see if the next public collection from the congregation, due in March, will suffice or if they will again have to use diocesan funds.
Speaking to the local radio station, WLR FM's "Deise Today", the spokesman for the Waterford and Lismore diocese Father Liam Power said:
"There was no money at Christmas and we had to get €5,000 from each parish out of parish funds.




"Long term, it's not sustainable... it's seriously depleted, that fund."
According to an Irish Catholic report in 2016, the average pay for a priest in the Waterford and Lismore diocese was €20,380 annually. This can then be added to by up to €5,000 per year because of allowances for certain ceremonies.
Contactless card payments in Mass
Power went on to discuss the idea of using contactless card payments to collect money from the church's parishioners.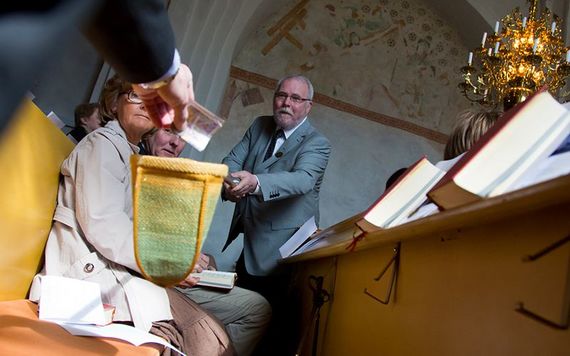 3
While the customary basket collection, taken in Mass, is ordinarily used for Church maintenance and upkeep the three annual envelope collections are used to pay priest's salaries.
Read more: Vipers nest of sexual abuse unearthed in Southern Baptist and Catholic Church
Power told WLR FM, on Monday, that in the future it is possible that a minimum amount of money will be set for each parish to raise. This approach might ensure that the payment of priest's salaries can be maintained.
He said, "Each parish should be contributing enough to the common fund to support its own priests. If not, maybe they would have to contribute from the basket collection."
He added, "over a number of years, it [envelope collection] has seriously depleted."
A decline in Mass-goers in Ireland
Power, based in Waterford, admitted that the reason fundraising for the church was down is due to a number of reasons including a decrease in the numbers of Mass-goers and an increase the number of those who have turned away from the Church.
He added that younger people who only attend Church for special occasions - such as baptisms, weddings, and funerals - are not in the habit of making donations to the Church.
He also accepted that the decades of scandals, abuse, and cover-ups within the Catholic Church has "undermined [its] credibility and our moral authority". He said people's attitude to the church has "radically changed."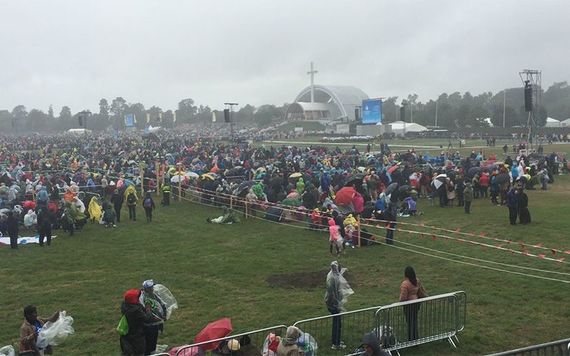 3
Statistics back up Power's comments. According to the 2016 Census, 78.3% of the people in Ireland identify as Roman Catholic. This figure is down by 13.3% over a 25-year period, since the 1991 Census. Similarly, according to Faith Survey Mass attendance has also declined over the last 30 years, most notably in urban areas.
The starkest illustration the decline in Mass-goers in Ireland was Pope Francis' visit to Ireland in August 2018 when 130,000 people attended the Papal Mass in the Phoenix Park. In 1979, when Pope John Paul II said Mass at the same location an estimated 1.25 million attended.
Do you believe that Mass-goers should pay Catholic priest's salaries? Let us know your thoughts on this story in the comments section below.
Read more: At least 50 ancient Irish monuments discovered during summer using Google Maps