Britain's biggest abortion provider, Marie Stopes International, is to begin to turn away Irish women. On average nine women a day travel to Britain to obtain an abortion.
A spokesperson for the clinic said that cuts to Britain's National Health Service (NHS) meant its resources were stretched and that they would have to prioritize British patients for the first time.
Irish women who have already booked would have their appointments honored, but henceforth any future inquiries would be referred to the British Pregnancy Advisory Service (BPAS).
"We're looking at our capacity across the country. Irish women may have to go to slightly different locations to access our services," they said in a statement to the press.
"January and February are always the busiest times of year and we are currently managing high demand by referring some women to other providers to ensure they can be seen as soon as possible.
"Our priority is ensuring women obtain the earliest possible appointment and we are working with organizations in Ireland to ensure provision is there for women who go via their networks.
"We are managing demand by focusing on NHS clients, but our helpline is very clear to everyone that calls that if they have difficulty finding another provider they should call us back."
In a statement to IrishCentral BPAS said, "We will absolutely be continuing to see Irish women and we are not experiencing the same problems as Marie Stopes currently are. Depending on what the numbers of women are who are referred to us it may be that women have to access BPAS clinics in different locations than usual, but where necessary we will help support additional travel costs."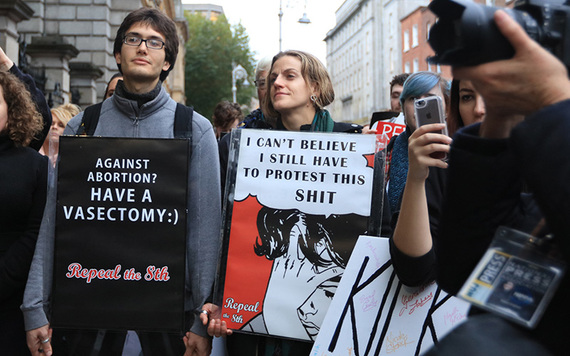 3
Pro-choice campaigners said the news only served to highlight the need for a constitutional amendment that would allow abortion in Ireland.  
"Instances like these serve as a reminder that the Irish government has abdicated its responsibility to women and pregnant people in Ireland," a spokeswoman for the Abortion Rights Campaign said.
Read more health news on IrishCentral here
However, Precious Life told IrishCentral they were "skeptical" about pro-choice claims that there was an "overwhelming demand" by Irish women for abortions in Britain.
"Women facing a crisis pregnancy do not need Marie Stopes," Director Bernadette Smyth told IrishCentral. "Rather, they need pro-women organizations that actually care about them and have their best interests at heart. Pro-women organizations like Stanton Healthcare Belfast are here to help women, and to provide the best care and support they need. Women in Ireland deserve better than abortion."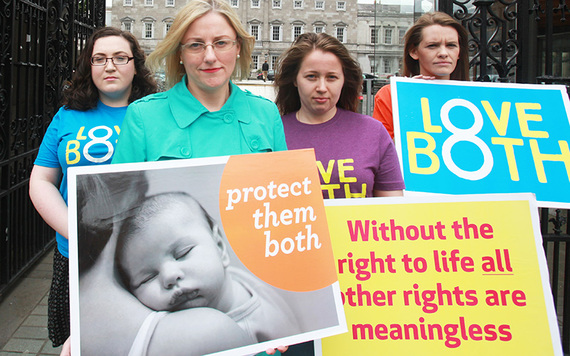 3
Abortion is only available to women in Ireland – both north and south – where her life is at risk and, thus, an estimated nine women a day travel to Britain to terminate their pregnancies.
In the Republic abortion has never been legal, but in 1983 voters ratified the 8th amendment to the Irish constitution to give that ban constitutional force.
Pro-choice campaigners have been pushing for a referendum to repeal the amendment in recent years and a Citizens' Assembly is currently considering their request.
The Assembly has met periodically since the Irish Government set it up last year and next month assembly members are expected to hear testimony from women who've traveled to Britain for abortions.
More militant activists don't want to wait for its conclusion and a #Strike4Repeal is being organized for March unless the Irish Government calls a referendum before then.
In Northern Ireland a similar legal climate exists and has remained essentially unchanged since the passage of the 1861 Offences Against the Person Act by the British Parliament. An exception for when the life of the mother is deemed at risk was legislated for in 1945.
In 2014/15 16 women in Northern Ireland received abortions in local hospitals, but many more traveled to Britain or illegally took abortion pills by themselves at home.
In 2016 a 21-year-old woman received a three-month suspended sentence after she took two pills that made her miscarry. Her housemate reported the then 19-year-old to police after feeling racked with guilt when she found the aborted fetus in the bin.
Activists in the North are also hoping for a change in the law, but, unlike in the Republic, any change could be enacted after a vote in the Northern Ireland Assembly.
Read more: Irish women plan nationwide strike for abortion rights
H/T: The Times.