Bishop Eamon Casey, famous for fathering a child with an American woman while Bishop of Kerry, raped and abused little girls as young as five it has been revealed
Bishop Eamon Casey, whose 1970s affair with a young American woman produced a child and was the first major shockwave for the Irish Catholic Church, also abused three young girls, including his niece at the age of five it has been revealed.
His niece, Patricia Donovan, told the Irish Daily Mail that she was raped by Casey when she was just five years old and assaulted sexually for years by the Bishop.
Read more: Leading cleric slams gay Irish leader, says Irish church scandals "peripheral"
Donovan, now 56, said, "It was rape, everything you imagine. It was the worst kind of abuse, it was horrific.
"I stopped being able long ago to find any words in the English language to describe what happened to me. It was one horrific thing after another."
Donovan was one of three women who made allegations that they were abused as children and in two of the cases, financial settlements were made. Casey admitted he had molested one of the girls when he was based in Britain.
The Irish Times reports that "in one of the cases, Bishop Casey, who died in March 2017 aged 89, admitted the abuse when he was serving as a priest up to 2005 in the south England diocese of Arundel and Brighton.
Speaking then to the English diocese's child protection officer Fr Kieran O'Brien, according to a diocesan document, Bishop Casey said: "that there was another historical case dealt with by his solicitors in Dublin."
Casey was a hugely popular figure who was chosen with another pedophile, Father Michael Cleary, to introduce Pope John Paul II on the Galway leg of his Irish visit in 1979. Gregarious and engaging, Casey's arrest for drunk driving only added to his legend.
But he was hiding in plain sight as a pedophile.
Read more: Secrets and lies from Pope John Paul II's visit to Ireland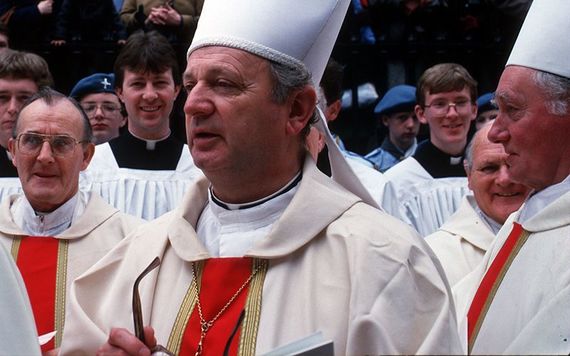 3
The Irish Times reported that "on Monday evening, a spokesman for Limerick's Catholic diocese confirmed that it was 'aware' of the three complaints dating back to the 1950s and 1960s against Bishop Casey.
"...The Garda Síochána and the Church authorities were notified by the Limerick diocese after the complaints were made in 2001, another in 2005 and the third in 2014."
Two of the women have received compensation as a result.
Casey was a vivid figure in the often-staid Irish clerical world. After time as an emigrant chaplain in London, he became Bishop of Kerry and then Galway at a time when the church had extraordinary power and scandals were covered up.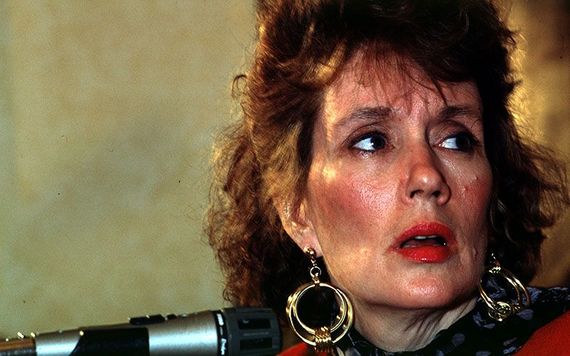 3
In 1974, Annie Murphy gave birth to Bishop Casey's son Peter after a torrid affair that started when he was 46 and she was 24 and visiting him in Kerry as a distant American relative.
Casey determined that the child should be given up for adoption, but Murphy resisted, and returned to the United States, with their son Peter. Casey made payments for the boy's maintenance but refused to develop a relationship with him. Murphy was very disappointed by this, and ultimately, in the early 1990s, contacted The Irish Times to tell the story. Murphy published a book, "Forbidden Fruit", in 1993 revealing details of their relationship.
The revelation of Casey as a pedophile is just another body blow to the Irish church which is still reeling from a sea of scandals.
Read more: A forgotten child in a shoebox coffin is lifted up by love