US President Joe Biden is set to deliver remarks to the people of Co Mayo outside St. Muredach's Cathedral in Ballina tonight, Friday, April 14.
Biden's remarks in Ballina will be live-streamed via the White House from 9:15 pm Irish time / 4:15 pm EDT:

St. Muredach's Cathedral holds particular significance in Biden's Irish ancestry - in 1827, his great-great-great-grandfather Edward Blewitt sold 27,000 bricks that were used to construct the cathedral and, in turn, helped Blewitt afford tickets to America for himself and his family in 1851.
US Ambassador to Ireland Claire Cronin announced this week that The Chieftains, who have previously played for Biden in Ireland, will be reuniting to perform at Friday's event for the first time since frontman Paddy Moloney's passing in 2021.
Also scheduled to perform on Friday night are Irish rock bands The Coronas and The Academic, while Irish American fiddle star Eileen Ivers and Irish dancer Cara Butler both teased on Instagram today that they're also part of the lineup.
Not surprisingly, Ballina is abuzz with excitement for the President's visit.
Earlier on Friday, Biden became the first-ever US President to fly into Ireland West Airport in Co Mayo.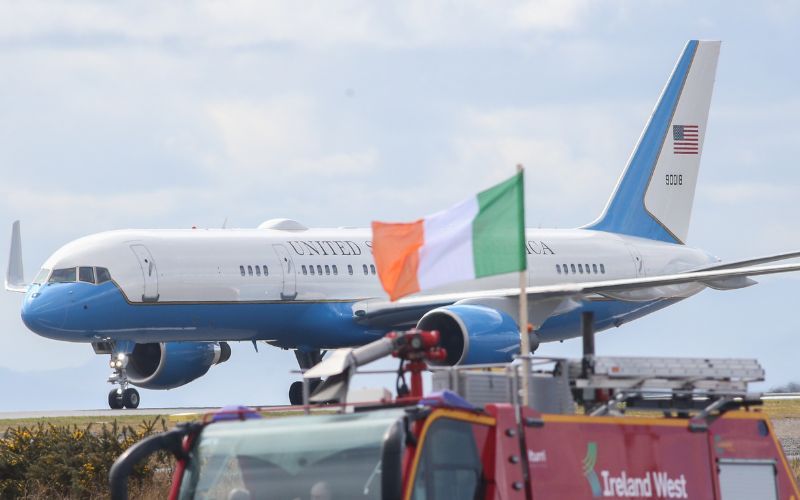 3
He then made his way for a tour of the sanctuary of Our Lady of Knock which was set to be followed by a visit to the North Mayo Heritage and Genealogical Center's family history research unit.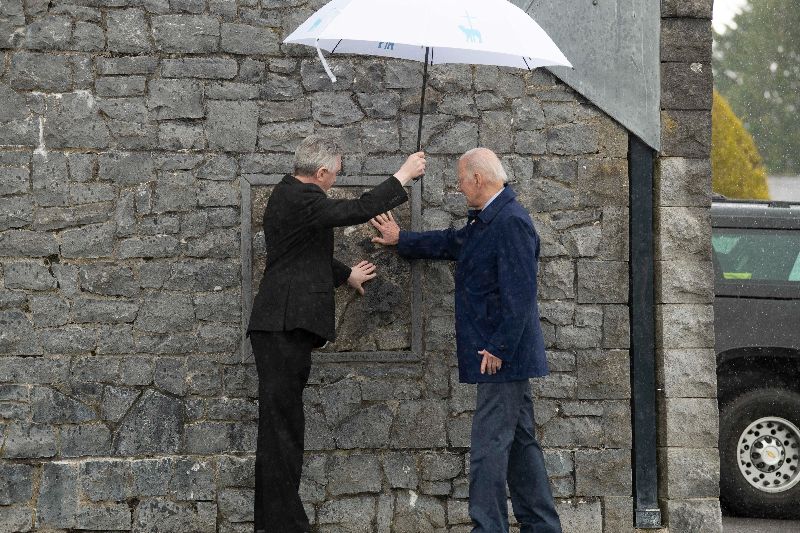 3
Biden's address in Ballina, Co Mayo, which is open to the public, is his last public event in Ireland since arriving in the Republic on Wednesday, April 12 after spending one night in Northern Ireland on Tuesday, April 11.
There is minor speculation that Biden might announce he is running again for President in 2024 during his speech tonight in Ballina, though the announcement seems unlikely.