Three hundred meters from the sea on 1.7 acres, this detached home includes garden buildings, a workshop, and outbuildings. Imagine the potential for this wonderful traditional home. 
A traditional Irish cottage in Dunabrattin, Tramore, County Waterford, looks like something out of a postcard. Even just its location, meters away from the stunning rugged Copper Coast.
The real estate agent, Property Partners Barry Herterich, says of the property, "This is a fantastic property with plenty of scope in a popular tourist destination in the South East and viewing of this beautiful property is a must."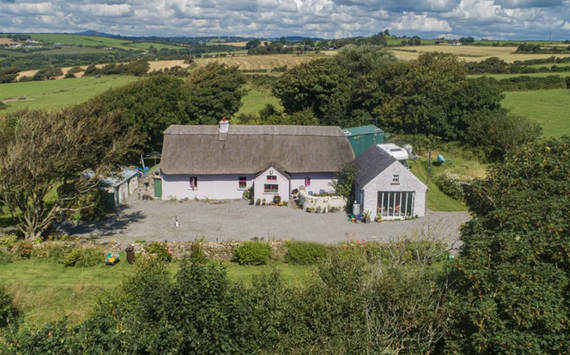 6
On the market for $328k (€300k) this two-bed, one-bathroom, 107 square-meter cottage was lovingly renovated over six years by its owners. According to the home's real estate agents, "the cottage retains all of its original charm; stone walls, thatch roof, large bog oak beam mantle, while meticulously upgraded for modern comfort.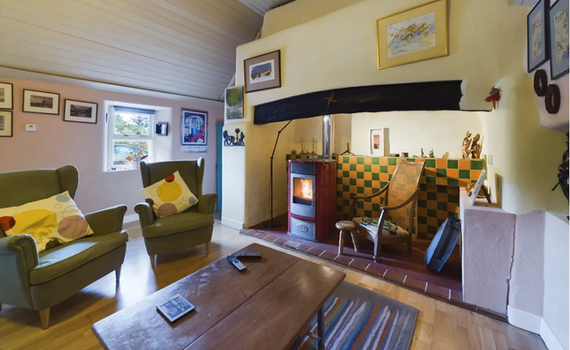 6
"The cottage has been fully rewired, a new pellet stove underfloor zoned heating system added, new teak double glazed windows and all floors are engineered solid timber, floors and ceilings are insulated and the attic room has been reinforced."
The kitchen, always the heart of any home has bespoke solid wood fitted units with a quartz composite worktop and splashback, new appliances and a cozy insert wood burner stove.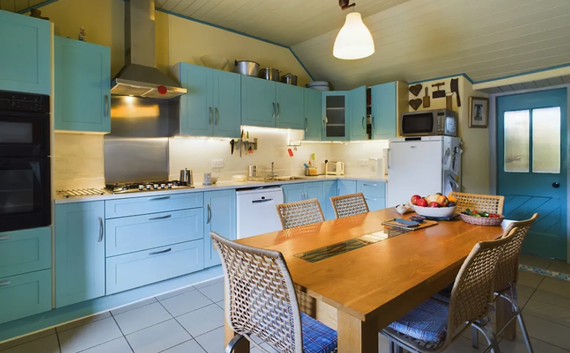 6
Outside, on the 1.7 acre site is a renovated and reslated garden building. The agents state that this building has "plenty of scope for an additional office or store."
There is also a 170 square-foot steel framed workshop, fruit orchard, established vegetable garden and 40 ft polytunnel, and a walled-in BBQ area.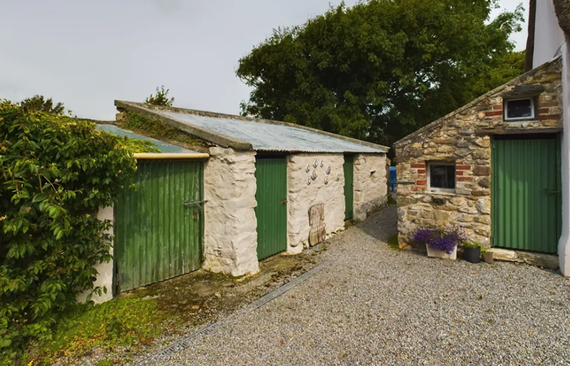 6
This home is just a five-minute walk from Kilmurren Beach, 20-minute drive from Tramore town, a 15-minute drive from the Waterford Greenway and 30 minutes (midway) between Waterford city and the town of Dungarvan. 
Kilmurren Cove, 300 meters from the cottage, is a beautiful small sheltered, secluded cove and beautiful beach. Situated in a dip between cliffs and is about 0.75 km long. This is a very popular place among surfers and for families with small children. It is one of the safest coves around the southeast coast.
Dunabrattin Bay is a rugged stretch of the Copper Coast in County Waterford. The rocks at Dunabrattin Head formed about 460 million years ago.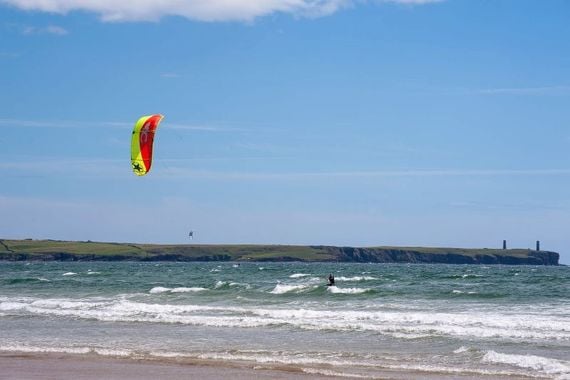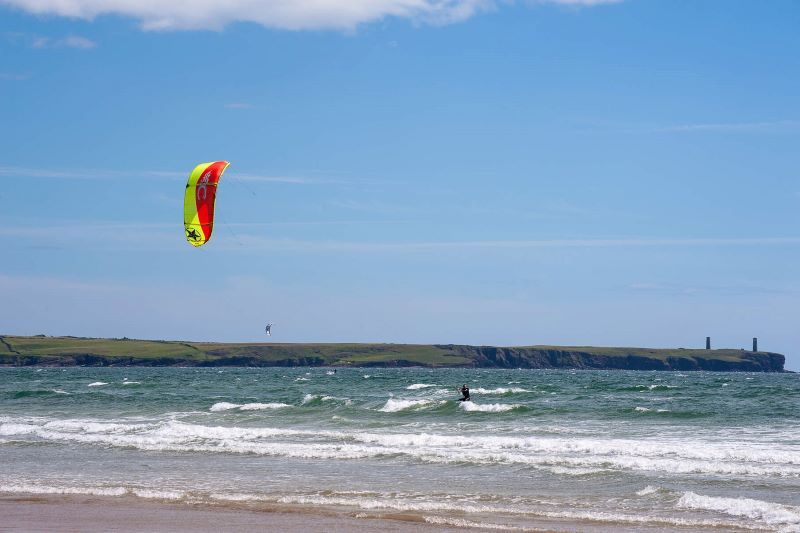 6
Just 20 minutes away is the town of Tramore, with a popular (according to the 2016 census, 10,381). Originally a small fishing village, the area saw rapid development upon the arrival of the railway from Waterford City in 1853, when the town flourished as a tourist destination.
The house will go up for auction on Sept 28th, 2023 at 12pm (Irish Standard Time). You can view the full property listing here.