This blue door Irish cottage located in County Wicklow is straight from a fairytale.
The beautiful thatched roofed cottage comes with an adjacent detached apartment and timber chalet. The main house comprises of two bedrooms, bathroom, open plan sitting room and kitchen.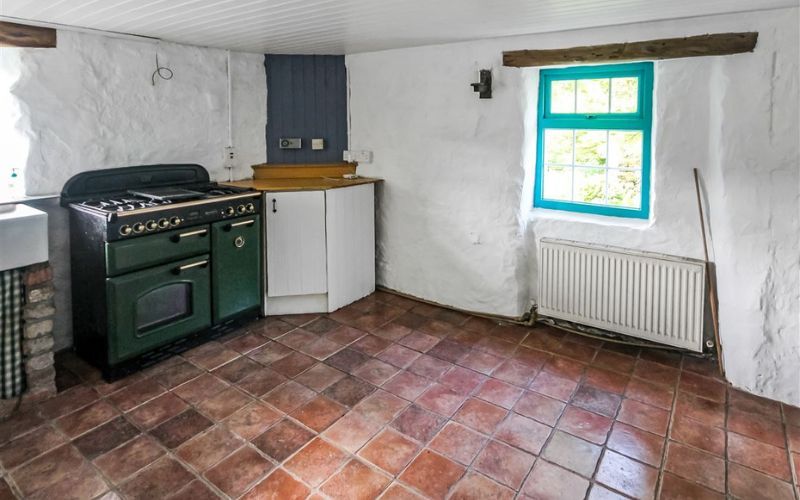 4
The adjacent apartment comprises of a large open plan room with bathroom and the timber chalet is laid out in four rooms ideal for home office.
The cottage has charming features such as the original cottage style doors, vaulted ceilings, cast iion solid fuel stove and thick walls. The pop of colour on the doors and window frames adds to the cottage's charm and character.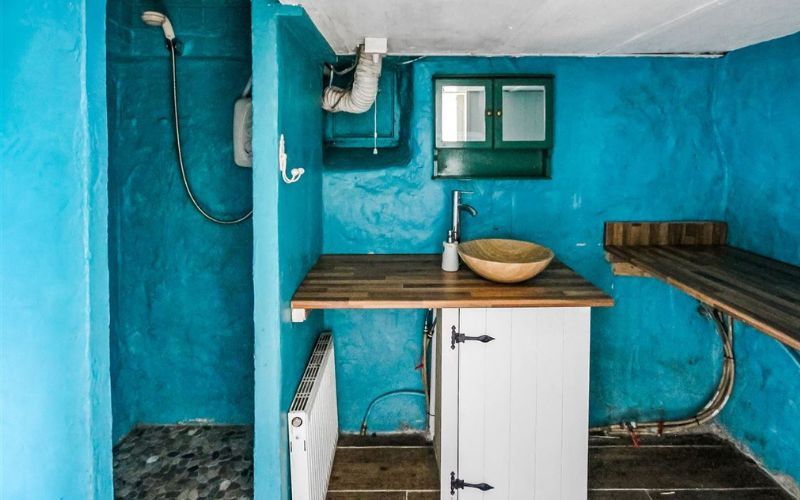 4
Outside there is a cottage garden to the front and back, an ideal spot for tranquility when reading a book or having drinks with friends. Several stone walled paddocks surround the overall site area of c. 9 Acres. 
The property is situated in the in the foothills of the Wicklow Mountains in a scenic, secluded setting near the village of Kiltegan. The area is revowed for hill wallking and outdoor pursuits, making it the perfect location to enjoy the beauty of the Irish countryside.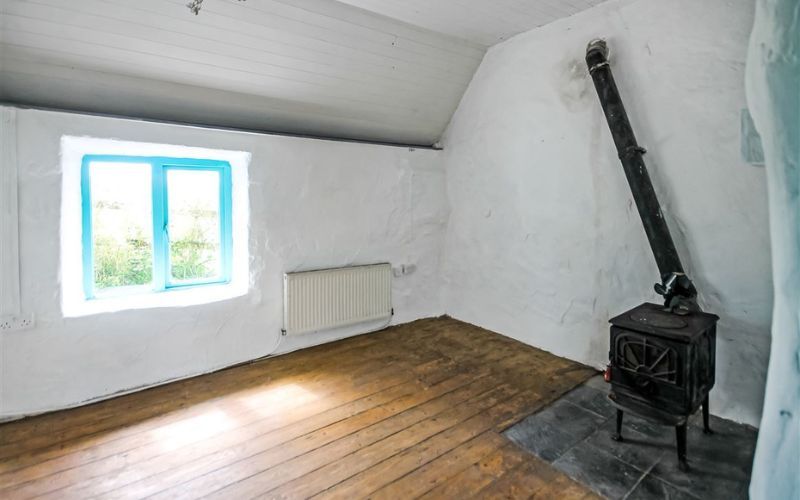 4
Kiltegan, in the Irish language known as "Cill Téagáin", meaning "church of Tegan", is a village in the west of Wicklow and close to the border with County Carlow. The 19th century mansion Humewood House lies just outside the village.
This property s listed with estate agent J P & M Doyle Ltd for an asking price of €380,000 / $417,726. You can find out more information here.