President of Ireland Michael D. Higgins is one of the most universally well-liked politicians in the Republic of Ireland, but who was he before he moved into Áras Uachtaráin? He celebrates his 80th birthday today. 
Higgins rose to national prominence in 2011 when he won an unexpected victory in the presidential election as the Labour Party candidate, but the Limerick-born President had a long and storied political career before that famous win.
Higgins initially entered the world of Irish politics in the mid-1960s as a member of Fianna Fáil, a traditional rival of the Labour Party. 
However, he switched allegiances shortly afterward and ran unsuccessfully as a Labour candidate in the 1969 and 1973 general elections. 
Defeated twice in four years, Higgins was appointed to Seanad Éireann in 1973 by then-Taoiseach Liam Cosgrave. 
The future President served in the upper house of the Oireachtas for eight years before finally winning election to the Dáil in 1981 as a Labour Party candidate.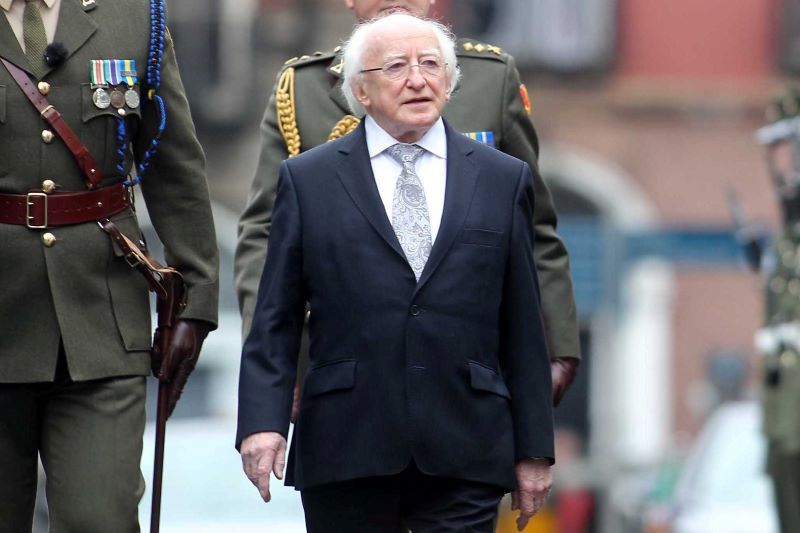 4
During a fractious time in Irish politics, Higgins won re-election to the Dáil again in 1982 before losing his seat in a second election of the same year. 
Higgins partly blamed his election loss on his pro-choice stance ahead of a referendum on the 8th Amendment, which gave equal rights to life for pregnant women and unborn babies. Higgin's pro-abortion stance may have lost him voters, but the Irish President has never shied away from speaking out on controversial issues, even if it made him unpopular. 
In 2010, he spoke in favor of Palestine and the people of Gaza in their continued conflict with Israel, while he was the first international observer to arrive in Chile in 1988 to ensure that a vote on whether General Augusto Pinochet remained in power was fair.
Higgins received an award from the Chilean Government in 2016 for "his brave and generous humanitarian help that contributed to save thousands of lives of the Chilean people and also foreigners persecuted by the dictatorship." 
Higgins was openly critical of US foreign policy under Presidents Ronald Reagan and George W. Bush, condemning American involvement in Iraq in 2003.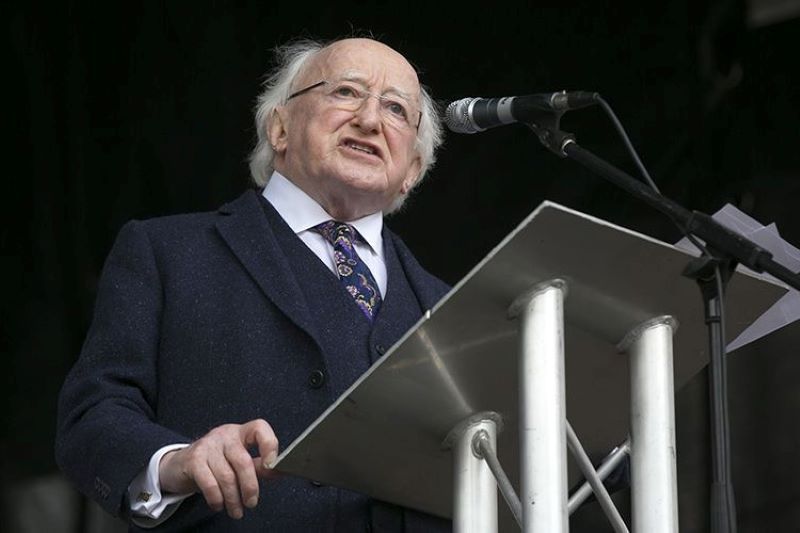 4
His general election defeat in 1982 prompted Higgins to return to the Seanad after he was nominated by the National University of Ireland and he served there until 1987 when he once again won re-election to the Dáil as he continued to move between the two houses of the Oireachtas. 
Higgins finally had political stability, however, and served in the Dáil for 24 consecutive years between 1987 and 2011 - the year he was elected President. 
He also served as Mayor of Galway on two occasions, in 1982/83 and 1991/92. 
Higgins had been knocked back in his attempts to run for President in 2004 because the Labour Party believed incumbent President Mary McAleese was too popular amongst voters. 
Seven years later, however, McAleese could no longer run for President, leaving Higgins with a chance to finally run for Áras an Uachtaráin. 
He entered the 2011 race as a firm underdog - Independent candidate Seán Gallagher was the clear frontrunner - but got more than a little help from RTÉ in his campaign.
The state broadcaster accidentally read out a fake tweet during the final presidential debate in 2011 and Gallagher inadvertently admitted to collecting money from a convicted criminal for a Fianna Fáil fundraiser. 
Gallagher, an Independent, faced incredulity from moderator Pat Kenny and the watching audience for consorting with a convicted fuel-smuggler and Fianna Fáil. He eventually admitted that he had solicited money for Fianna Fáil on RTÉ news the following evening.
His credibility nose-dived and Higgins jumped ahead in the polls as the election neared. He subsequently won the election by almost 400,000 votes. 
Higgins has served in Áras an Uactaráin ever since, winning the 2018 re-election by a landslide.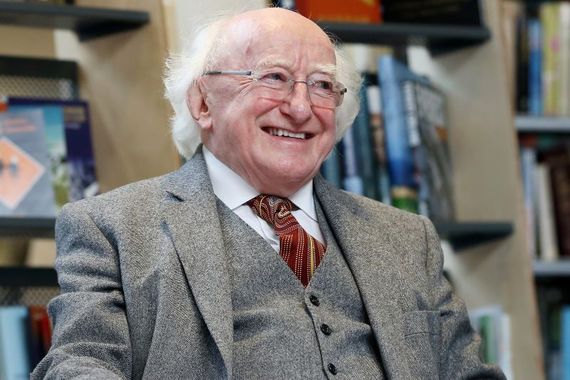 4
Along with his wife Sabina, he has entertained numerous foreign dignitaries, including Pope Francis in 2018 and Prince William and the Duchess of Cambridge in 2020. 
Higgins, along with his two dogs Bród and Síoda, has been a source of pride for a significant number of Irish people as he represents Ireland on the international stage. Síoda sadly died last month after a short illness. 
An accomplished writer and poet, Higgins has been exceedingly eloquent whenever he has addressed the nation, further endearing him to the Irish people. 
He is due to serve in Áras an Uachtaráin until 2025.