Edna O'Brien
The master storyteller is still as good and as glamorous at age 86 as ever. The critical acclaim for her new work "The Little Red Chairs" attests to that.
The latest novel, her 23rd, won rave reviews in The New York Times and elsewhere. Could a Nobel Literature Award be in her future in 2017?
The novel is described by Times reviewer Joyce Carol Oates as  "boldly imagined and harrowing. As one of O'Brien's female characters has said of her native Ireland: "Ours indeed was a land of shame, a land of murder and a land of strange sacrificial women."
O'Brien spoke up on issues in Ireland such as child abuse, rotten priests and secrets and lies and was not thanked for it at the time in the 1950s. In retrospect her observations, in books like "The Country Girls" were uncanny. Long may she continue to shine as the queen of Irish literature.
Saoirse Ronan
The magnificent young Irish actress was nominated for her second Oscar despite just being 22 years old for her role in "Brooklyn" based on the novel by Colm Toibin which was a major hit.
Her  portrayal of a young woman caught between her new American existence and old world Ireland was powerful and wooed the Oscar judges
Born in New York to Irish parents who returned home to Ireland, Ronan is in the top ten of any best actresses list in Hollywood and Oscar victory seems a sure thing soon. Expect great things from her in 2017. Can't wait for her starring in Chekov's The Seagull in 2017.
Maureen Dowd
Her best selling new book is a collection of her political columns entitled "The Year of Voting Dangerously" and it was a truly prescient description of what lay ahead during 2016.
She also had her usual bon mots, unbeatable as always, describing Megyn Kelly as Donald Trump's "chew toy"and describing  Trump himself as a "highchair King who gets huffy" and so on.
Her interview in the NY Times Style section with Andre Leon Talley the designer who formerly dressed Melania Trump is as exotic and layered a piece of journalism as could be found.
Unbeatable at her best. Her columns on President Trump will be the most anticipated of any writer.
Megyn Kelly
Give Trump his due; he made her world famous with his incredible attacks on her after she went for the jugular during the first Republican debate.
Her best-selling book "Settle for More" is worth the read if only for the expose of the Trump dirty tactics, the kabuki dance between her and him and the exposure literally of Fox News King Roger Ailes as America's dirtiest old man.
As the book makes clear, Kelly takes no prisoners and is well on her way to becoming the biggest figure on cable TV. She is due to sign a new contract in 2017 and already a bidding war is underway. The brightest light in cable news will not come cheap
Jean Kennedy Smith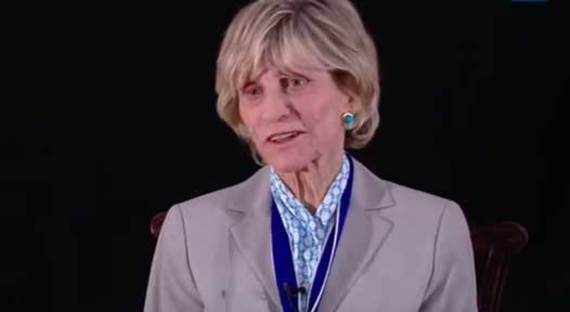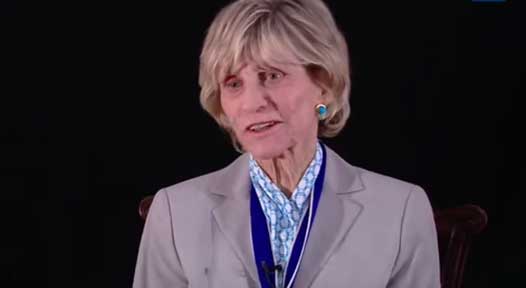 2
At age 88 the last member of the family of Joe and Rose Kennedy shows no sign of stopping. She was always much more than a Kennedy minor player, and recognition of her achievements is long overdue.
She was a brilliant US ambassador to Ireland in her role in the peace process there merits a book in itself. Typically, though, she remained self-effacing about it.
Her new book "The Nine of Us---Growing Up Kennedy" received critical acclaim.As The New York Times noted "Slim as this volume is, it still makes for engaging reading — say, on a front porch by the sea, in that quiet time after lunch when the Kennedy children, at their parents' insistence, read in their rooms every day, before the years when they lit up the sky."
Expect her to be a major presence in 2017 and a possible film o ]n her life to be made.
Read more: The best and worst moments of 2016