Star Trek fans in Ireland have launched a petition calling for a statue to be built in Dublin in honor of Chief Miles O'Brien.
The character was played by Irish actor Colm Meaney in Star Trek: The Next Generation and Star Trek: Deep Space Nine.
Read More: This legendary Irish singer is being honored with his own Dublin statue
Star Trek fan Alex Smyth launched the petition calling for the statue, ComicBook.com reports.
"In the hopes that this petition reaches it [sic] signature goal. It will be included in a proposal to Dublin City Council to commission an artist to make a statue of Star Trek's Chief Miles O'Brien to be displayed on the streets of Dublin."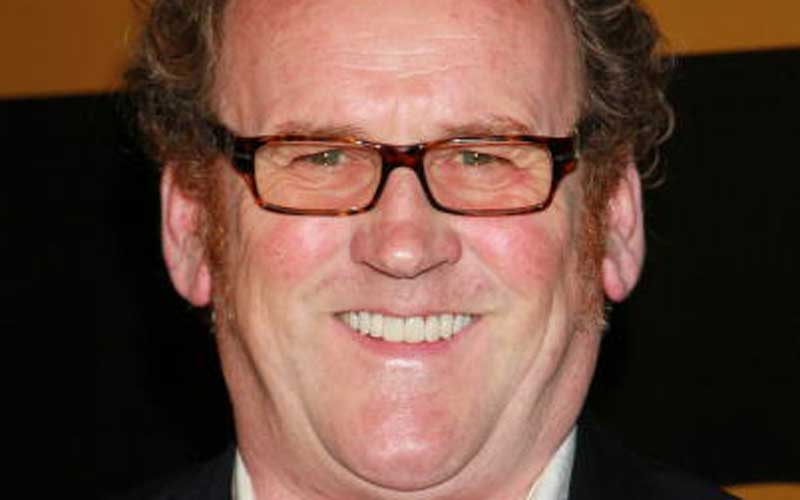 2
Entertainment.ie recently called O'Brien "the most positive representation of Irishness in popular culture."
A little background on the character: O'Brien was said to be born in Killarney, Co Kerry in September 2328 and was a veteran of the Federation-Cardassian Border War. A non-commissioned officer, he was the transporter chief of the USS Enterprise and was later promoted to Chief of Operations of Deep Space Nine. O'Brien married his wife Keiko and they had their first child before leaving the Enterprise.
"O'Brien Must Suffer" episodes, in which the character was put through a particularly difficult circumstance became a tradition with the showrunners. In the episode "Tribunal," O'Brien is subjected to a Cardassian trial, and in "Hard Time," he is forced to live a virtual lifetime in a simulated Cardassian prison. He also suffered from multiple shoulder injuries.
In a 2009 interview, Meaney attempted to explain what he thought his character brought to the series.
"I don't know. I think…you know, because of that world that we inhabited, with all of these extraordinary characters who could do extraordinary things, there was a terrific kind of humanity in O'Brien…and that's due to the writing, of course, but it's also in every sense, in that he was humanoid!" he said.
Read More: Conor McGregor receives $66,000 sculpture of himself for his 30th birthday
"But I think he brought that kind of contemporary sensibility to an extraordinary world, and it's nice to be able to say that. And, of course, we had the storylines with Rosalind Chao, who played my wife, Keiko, which were great, just to be able to play those storylines of domestic tension or the problems facing a kid in that environment."
Tell us, do you think Chief O'Brien deserves his own statue in Ireland?