Pierce Brosnan's sons have almost as much fame as the Irish actor himself. 
Want to know more about Pierce Brosnan's sons Paris, Dylan, Christopher, and Sean? We have all the facts about Pierce Brosnan's children and Pierce Brosnan's family history, below. 
Who are Pierce Brosnan's sons? 
Pierce Brosnan's sons are Sean, Paris, Dylan, and Christopher. Brosnan adopted Christopher while married to his mother Cassandra Harris, after the death of the young boy's father Dermot Harris in 1986. 
Sean is Brosnan's son with his first wife Harris. 
Both Paris and Dylan Brosnan, Brosnan's sons with second wife Keely Shaye Smith, are taking on the fashion world and making their mark around the globe as models. 
Pierce Brosnan's son Paris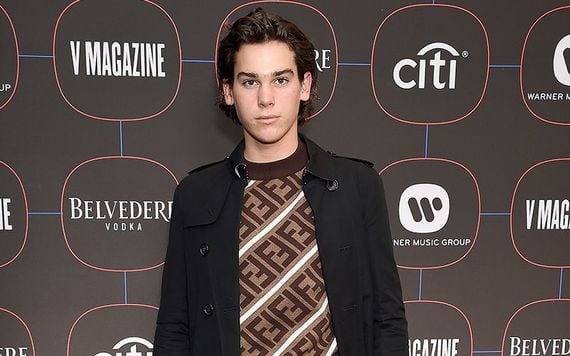 7
Paris Brosnan is the youngest son of Pierce Brosnan and Keely Shaye Smith. 
Paris Brosnan is a rising star in the world of fashion working as a model, and perhaps claiming the title of Ireland's first male supermodel!
Paris is Pierce Brosnan's youngest son but he has already made more than a name for himself, featuring on the cover of the MMSCENE magazine alongside Myles O'Neal and Asher Oyelowo, sons of former NBA star Shaquille O'Neil and actor David Oyelowo.
At just 17, Paris walked in his first runway show for Dolce & Gabbana in January 2018 and appeared on the cover of GQ Korea.
Not only this but in June 2019, Paris completed his first short film about childhood hunger and traveled to Sri Lanka to highlight the work done by the UN World Food Programme (WFP) in conjunction with the cosmetics giant Clarins and the American-based philanthropy FEED, founded by Ralph Lauren's daughter-in-law (and Bush family niece) Lauren Bush Lauren.
Paris's mam Keely Shaye Smith, a former TV journalist, has previously made documentaries about the declining state of the environment for many years.
"They're the heartbeat of our family," she has said of her kids. 
"It's been a privilege to be their mother and to watch them grow into the artists that they are. They're just emerging. It's amazing to watch them flourish." 
Pierce Brosnan's son Sean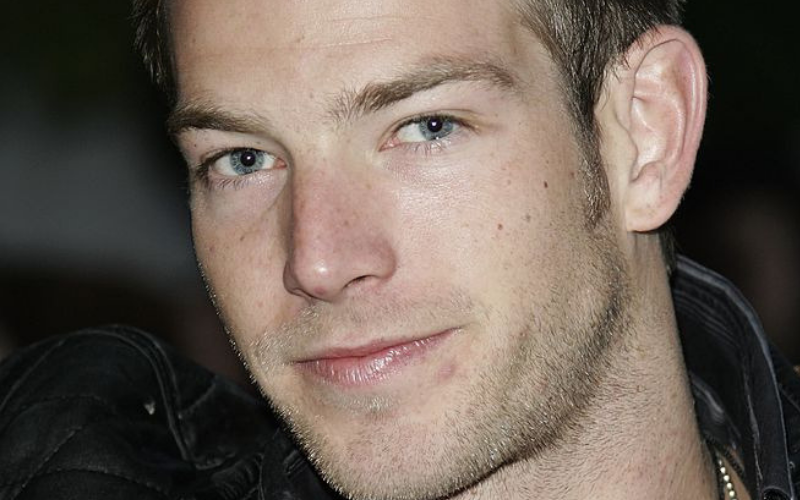 7
Sean Brosnan is the son of Irish actor Pierce Brosnan and his first wife, Australian actress Cassandra Harris, who died of ovarian cancer when Sean was just eight years old. 
Sean has a half-sister Charlotte and a half-brother Christopher from his mother's first marriage to Dermot Harris, brother of actor Richard Harris. His father, Pierce, adopted Christopher and the late Charlotte after their father's death in 1986 and they both took the name Brosnan. 
Sean also has two half-brothers, Dylan and Paris, from Brosnan's second marriage to Keely Shaye Smith. 
The 35-year-old is an American actor and filmmaker who has starred in the likes of Robinson Crusoe and When Evil Calls. 
He married actress and producer Sanja Banic and the couple has one child together, a daughter named Marley May, who was born in 2015. 
Just look at James Bond being an absolutely doting grandfather:
Pierce Brosnan's son Dylan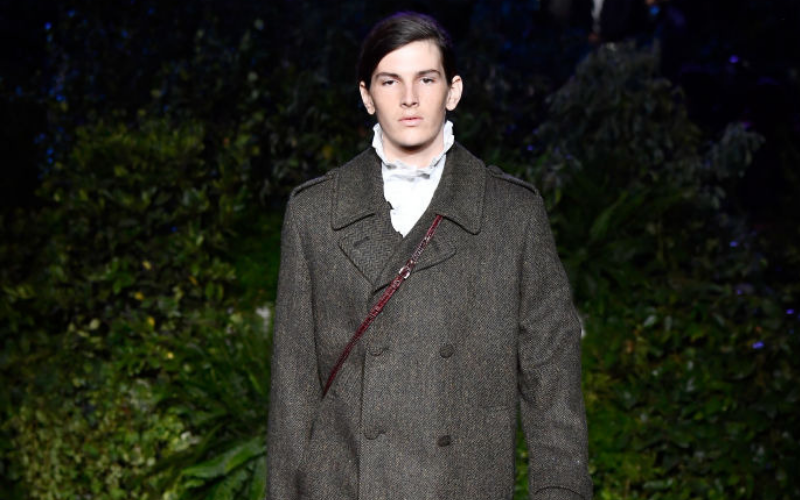 7
Dylan Brosnan is the eldest child of Pierce Brosnan and Keely Shaye Smith. He works as a model and has worked on campaigns with Burberry, Erdem, and H&M.
Dylan has also worked the runway for multiple fashion brands as well as working as a composer and cinematographer for short films
Oh, and plays in a band, Raspberry Blonde. Multi-talented! 
Dylan, in particular, is said to look exactly like his mam, Keely Shaye Smith. 
Pierce Brosnan's son Christopher
7
Christopher Brosnan is the son of Cassandra Harris and Dermot Harris but was adopted by Cassandra's third husband Pierce Brosnan in 1986 after Dermot's death. Christopher then took Brosnan's name. He has a sister Charlotte, a half-brother Sean and two stepbrothers, Paris and Dylan.
He is also a nephew of Irish actor Richard Harris.  
Christopher worked on the 1990s Bond movies "Tomorrow Never Dies" and "The World Is Not Enough" and in 2006, appeared on the UK reality TV show "Celebrity Love Island." 
What about the rest of Pierce Brosnan's children?
View this post on Instagram
Pierce Brosnan also had a daughter Charlotte who died of ovarian cancer in 2013 when she was 42. Charlotte was the daughter of Cassandra Harris and her previous husband Dermot Harris, but Brosnan adopted her when Dermot died in 1986 and she took the name Brosnan. 
Charlotte has two children, Isabella and Lucas, who were aged just 15 and nine when their mother passed away. 
Who else is in Pierce Brosnan's family?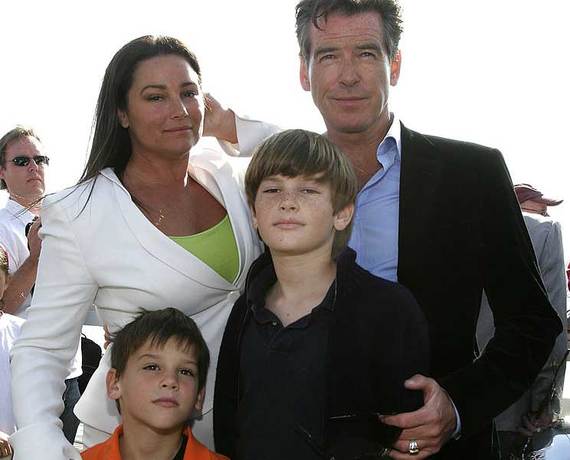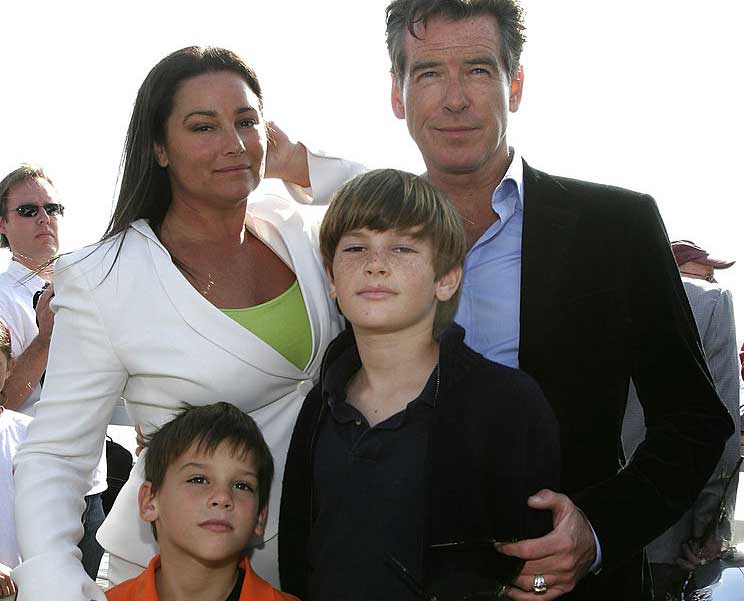 7
Pierce Brosnan is married to the wonderful Keely Shaye Smith, a former TV journalist. 
Brosnan was married previously to his first wife Cassandra Harris but tragically lost her in 1991 to ovarian cancer, aged 43.  The Irish actor also lost his step-daughter Charlotte to the same disease in 2013, when she was 42.  
He married Harris in 1980 and she was partly responsible for Brosnan winning the role as James Bond. Brosnan was Harris' third husband and he met with the then-producer of the franchise Albert R. Broccoli when she took on the role of the Countess Lisl von Schlaf in "For Your Eyes Only." Brosnan went on to play James Bond in four movies. 
The Irish star had one son, Sean, with Harris, and adopted her two children from a previous marriage, Christopher and Charlotte. 
Happily, in 1994 Brosnan met Shaye Smith, in Cabo, San Lucas. She was working as a correspondent at the time and met the County Meath star at a party after an interview with Ted Danson had fallen through.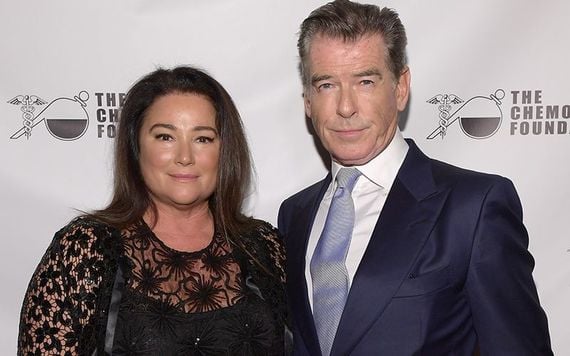 7
The pair married seven years later in 2001, in a wedding held at the 785-year-old Ballintubber Abbey, in County Mayo, Ireland.
In a 2014 interview with the German magazine Meins Brosnan said "I love her vitality, her passion," he said. "She has this strength that I wouldn't be able to live without. When Keely looks at me, I go weak."
The couple has already gone viral with their adorable 25th wedding anniversary post in 2018. 
They have two sons together, Dylan and Paris. 
The 007 star also has three grandchildren. His son Sean and wife Sanja Banic have one child together, a daughter Marley May born in 2015, and his adopted daughter Charlotte had two children, Isabella and Lucas, before her death in 2013. The children were just 15 and nine years old on their mother's death.