New York and Leitrim have named their panels for their Connacht Senior Football Championship (SFC) Quarter Final clash which takes place this Saturday, April 8 at Gaelic Park in the Bronx, New York.
The New York - Leitrim match will be available for live streaming through GAAGO from 5:45 pm New York time / 10:45 pm Irish time on Saturday, with throw-in at  6 pm / 11 pm.
The gates at Gaelic Park will open at 3 pm on Saturday. While some local pubs were selling pre-sale tickets, $30 general sale tickets (seniors and students $15, children under 13 free) will also be available at the park on Saturday. 
The Connacht SFC Quarter Final is always one of the biggest days of the year in the Irish / Irish American enclave of the Woodlawn section of the Bronx, affectionately known as 'Little Ireland,' and the neighboring 'Emerald Mile' stretch of McLean Avenue in Yonkers.
While officials are expecting some 5,000 spectators at Gaelic Park on Saturday, local pubs and restaurants, many of whom have had Leitrim and New York bunting on display this week, are set to reap the spoils as well.
This year is the first time the Connacht SFC Quarter Final is being hosted in New York on a Saturday instead of a Sunday.
"We had no control over the weekend only the request of the Saturday," Joan Henchy, President of the New York GAA, told IrishCentral on Friday.
"We felt with Easter Sunday being a huge family day here, we requested the Saturday night under the lights so we don't interfere with family plans Sunday," she added.
New York, who joined the Connacht SFC in 1999, has yet to win a Connacht SFC Quarter Final match despite several close calls over the years, including taking Leitrim to extra time twice, most recently in 2018.
The winner of Saturday's match in New York will play the winner of the Sligo - London match, also being played on Saturday, in the Connacht SFC Semi-Final on April 22.
If New York reaches the Connacht SFC Final, they proceed to the group stages of the Sam Maguire.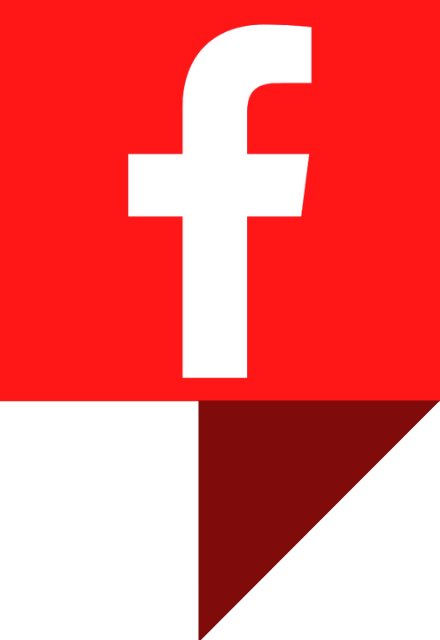 Global Irish GAA
Love GAA? Share your local GAA and keep in touch with the community around the world on our Global Irish GAA group.
Leitrim 2023 Connacht SFC Quarter-Final panel
Nevin O Donnell (Gaeil na Sionnaine (An Cabhán))
Paddy Maguire (Gleann an Chairthe/Cluainín)
Mark Diffley (Naomh Muire Cill Tochairt)
Conor Reynolds (Eanach Dubh)
Conor Farrell (Naomh Muire Cill Tochairt)
Shane Quinn (Maothail)
James Rooney (Gleann an Chairthe/Cluainín)
Pearce Dolan (Achadh an Mhuilinn)
Donal Wrynn (Naomh Caillin, Fíonach)
Conor Dwyer (Naomh Caillin, Fíonach)
Mark Plunkett (Achadh an Mhuilinn)
Paul Keaney (Naomh Muire Cill Tochairt)
Aidan Flynn (Gaeil Liatroma)
Keith Beirne (Maothail)
Evan Sweeney (Gleann an Chairthe/Cluainín)
Darren Maxwell (Seán Ó hEislin, Béal an Átha Móir)
Tom Quinn Caisleán Cnuca (Áth Cliath)
Adam Reynolds (Naomh Muire Cill Tochairt)
Domhnaill Flynn (Moathail)
Diarmuid Kelleher (Naomh Muire Cill Tochairt)
Jack Heslin (Gort Leitreach)
Cillian Mc (Gloin Gaeil na Meilge)
Tom Prior (Seán Ó hEislin, Béal an Átha Móir)
Oisín Mc Loughlin (Naomh Caillin, Fíonach)
Barry Mc Nulty (Gleann an Chairthe/Cluainín)
Stephen Mc Loughlin (Cill Tobraid)
View this post on Instagram
New York 2023 Connacht SFC Quarter-Final panel
Michael Cunningham (Brooklyn Shamrocks)
Jamie Boyle (St. Barnabas)
Alan Campbell (Brooklyn Shamrocks)
Eoghan Kerin (Sligo)
Bill Maher (Brooklyn Shamrocks)
Robert Wharton (Westmeath)
Shane Brosnan (St. Barnabas)
Johnny Glynn (Sligo)
Gavin O'Brien (Westmeath)
Mark Ellis (O'Donovan Rossa)
Adrian Varley (Mayo)
Shane Carthy (Donegal Boston)
Mikey Brosnan (St. Barnabas)
Patrick Boyle (Brooklyn Shamrocks)
Daniel O'Sullivan )Westmeath)
(GK) Adam Loughlin Stones (Westmeath)
Matthew Queenan (Mayo)
Killian Butler (Westmeath)
Colin Keane (Sligo)
Connell Ahearne (Sligo)
Niall Madine (Kerry)
Jack Reilly (St. Barnabas)
Luke Kelly (Westmeath)
Peter Fox (Kerry)
Tiernan Mathers (St. Barnabas)
Padraig Studdard (St. Barnabas)
View this post on Instagram